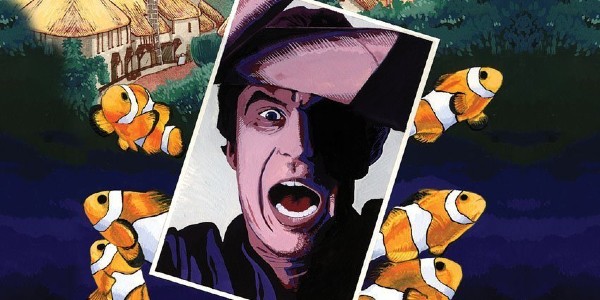 Now running for over a quarter of a century, Gary Spencer Millidge's landmark Strangehaven series first appeared as a self-published offering in the 1990s. A comic that remains as difficult now to define in terms of genre as it was when it debuted its inspirations include The Prisoner, Twin Peaks and The Avengers (the UK TV show not the super-heroes!).
It centres on Alex Hunter who, after a car accident, finds himself confined in the inescapable environs of the weird country village of Strangehaven, a locale that is home to cults, covens talking animals, aliens, ghosts and many more unlikely oddities. After a hiatus of a few years Millidge resumed work on the story in 2014. The most recent book in the run has been serialised in Soaring Penguin Press's Meanwhile… anthology in that time. Exciting news today that the story has been optioned for adaptation on the screen by IDW Entertainment. More details in the press release below.
Strangehaven Optioned for Film and TV By IDW Entertainment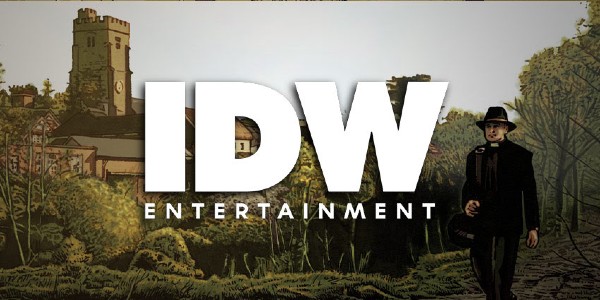 Gary Spencer Millidge's Strangehaven comic book series has been optioned for film and television by IDW Entertainment.
IDW Entertainment's track record includes Wynonna Earp for the SYFY Channel, Dirk Gently's Holistic Detective Agency for BBC America, and Locke & Key for Netflix.
Millidge says, "I'm very excited to have the team at IDW Entertainment working towards bringing Strangehaven to the screen."
Strangehaven is created, written, and drawn by Gary Spencer Millidge. Three self-published volumes, Arcadia, Brotherhood, and Conspiracies are available via comic shops and direct from www.millidge.com.
The fourth volume in the Strangehaven comic book saga, Strangehaven: Destiny continues to be serialised in the British anthology Meanwhile… published by Soaring Penguin Press.