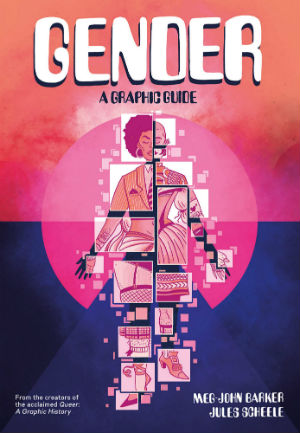 If you're a Broken Frontier reader then you are already well aware of the power of graphic narrative to communicate, educate and inform. Meg-John Barker and Jules Scheele's Gender: A Graphic Guide explores the concept of gender, discussing the "current debates and tensions" on the subject and providing a concise and easily digestible account of the intricacies of the issues discussed.
Barker and Scheele previously collaborated on Queer: A Graphic History, also from Icon Books and Scheele will be familiar to our audience from their various self-published work over the years, as well as being the artist on Avery Hill Publishing's time-twisting, musical fantasy series Metroland with Ricky Miller. Here, Scheele provides sometimes directly representative, sometimes symbolic illustration for Barker's succinct but certainly never superficial analysis. Strictly speaking this is not comics in terms of pure sequential art but it does employ many of the tools of the form.
Gender: A Graphic Guide begins with an exploration of the historical reasons for our perception of gender as a groundwork for the discussion that is to come. That conversation initially covers the relationship between sex and gender, the gender spectrum and the inter-related factors that shape our perceptions of it, before moving on to extensive chapters covering masculinity, feminism, the non-binary experience, and the trans community. As narrator Barker is conciliatory and welcoming, breaking down complex ideas into easily considered sections.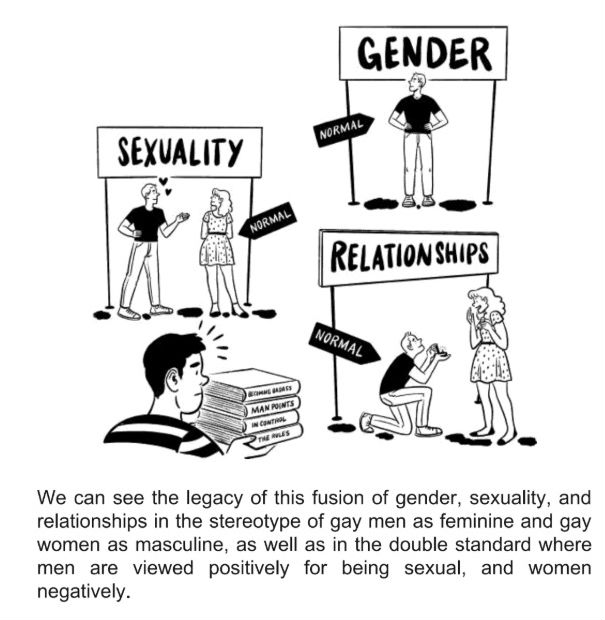 Scheele's illustrations are lively, animated and engaging, taking the text to a new level of connectivity with the readership. Scheele has always had a fluid and appealing cartooning style but here their graphic characterisation and ability to encapsulate ideas and emotions in striking visual metaphor is outstanding in its application, adding relatable layers to Barker's already accessible words. One visual device that is used to give the reader an empathetic point of contact is the small cast of characters who weave in and out of the pages, providing the audience with familiar reference points as the book progresses.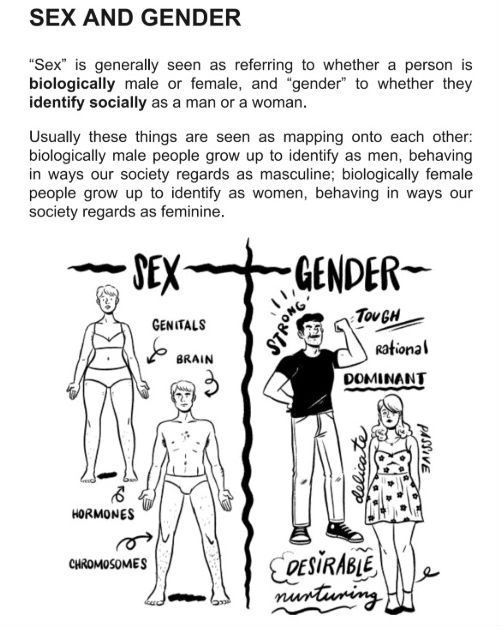 Gender: A Graphic Guide asks us to question the social constructs we take for granted, to consider the perceived norms that shape those views and, crucially, to think about a wider lived experience. It's very easy to throw out terms like "essential reading" in reviews but this comprehensive and expansive analysis lives up to those words. Now, more than ever, we need to be challenging what we may once have unconsciously considered as objective facts and acknowledge not just the subjectivity they embodied but the reasons behind that conditioned thinking. This is an excellent starting point for anyone wanting to explore the subject further.
Meg-John Barker (W), Jules Scheele (A) • Icon Books, £13.99
Review by Andy Oliver