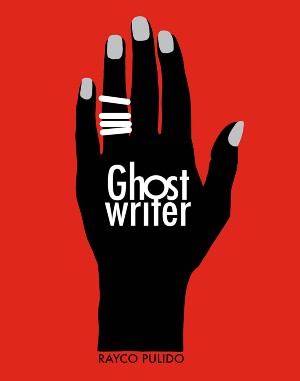 The first English language comics work of Spanish cartoonist Rayco Pulido, Ghostwriter is a book full of contradictions… but oddly reconcilable ones. It's uncomfortably bleak, for example, but in that bleakness there runs a rich vein of dark comedy that is all the more wry and knowing for its unsettling quality. The story is wrapped up in the trappings of Pulido's clear line and utilisation of stripped back caricature (another of those seeming contradictions), merging elements of noir tradition and detective fiction with social commentary and historical record.
Set in Barcelona in the early 1940s Ghostwriter follows the beguiling enigma that is protagonist Laia, a writer for a popular "agony aunt"-style radio programme. That latter aspect is based on the real world show El Consultorio de Elena Francis, something of a cultural phenomenon; the social significance of which Pulido speaks about in more depth in the book's afterword.
Laia may be concerned with the relationship problems of others in her employment but her home life is apparently idyllic, with a happy marriage and a baby on the way. However, when her husband goes missing she hires the services of Mauricio, a private detective who is also a practitioner of hypnosis. Synonymous with this a spate of horrific murders of married men in the city is shocking the local populace. As Mauricio's investigations proceed. though, lies unravel and unlikely truths come to the fore as interconnections between events and characters gradually become apparent…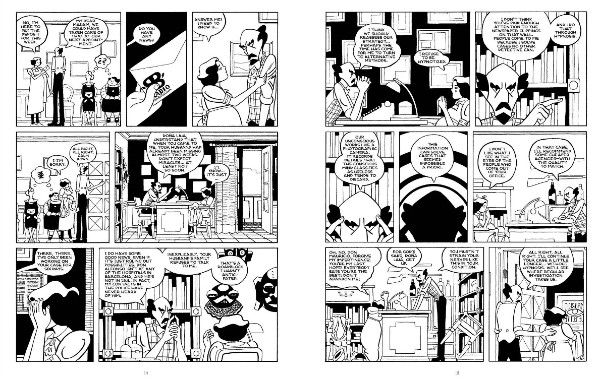 Ghostwriter can be appreciated on dual levels. On the first it's a quietly defiant commentary on the repressive mores of the time and the patriarchal world that spawned them. But it's also a tense and ever twisting thriller that expertly distracts the reader's eye, manipulates their preconceptions and presents a procession of reveals that pull the rug out from under the audience's expectations. Pulido employs a large ensemble cast here, all integral parts in the machinery of the overarching narrative, and expertly manoeuvres them into position with clockwork precision.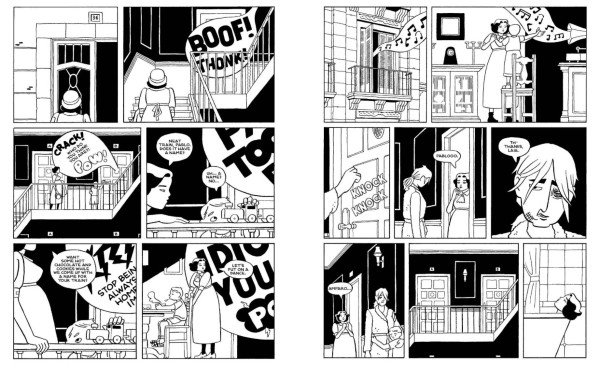 Presented as a series of short "acts", Ghostwriter's black and white art and use of stark light and shade has an entrancing elegance that makes Pulido's occasional use of splashes of red to depict the moments of brutality that pepper the story all the more intrusive for their incongruity. It's his use of lettering effects though that stands out, not just for their clever enhancement of mood and theme but also for their comedic placement and, on occasion, near slapstick effect.
In 2017 Ghostwriter won Spain's National Comics Award. It's not hard to see why. Indeed, two readings of Ghostwriter are a must – the first to lose oneself in the unpredictable turns of Laia's story and the second to enjoy in hindsight just how tautly plotted Pulido's tale is.
Rayco Pulido • Fantagraphics Books, $19.99
Buy online from Fantagraphics here or from our friends in the UK at Gosh! Comics here.
Review by Andy Oliver