Comics, graphic novels, sequential art… whatever you call the medium we all love it cannot be denied that the growing respect and recognition for it in the wider arts world of late is hugely encouraging, if perhaps somewhat overdue. In addition to our own comics-centric competitions like the Myriad First Graphic Novel Competition and the Laydeez do Comics prize, we have the recent announcements of a category including comics in the Association of Illustrators World Illustration Awards and graphic novels in the Comedy Women in Print Awards.
Comics Laureate Hannah Berry and comics shortlistees Zara Slattery and Danny Noble
And last night saw the first Arts Foundation Futures Award for Comic in a decade at the awards ceremony at the ICA in London. We interviewed the four finalists Esther McManus, Zara Slattery, Jess Taylor and original 2015 Broken Frontier 'Six to Watch' artist Danny Noble here at Broken Frontier last week. Four shortlistees whose very different individual practice showcased the breadth and potential of the form in approach, theme and structure. The five other sections in the AFFAs included Experimental Short Film, Social Innovation, Visual Arts and Experimental Music.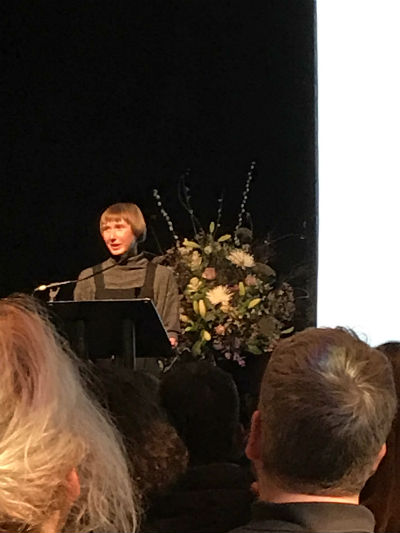 AFFA Comics Award winner Esther McManus
Congratulations to them all, of course, but particularly to winner Esther McManus who we first covered at BF when we reviewed The Elder and Decadence #11. Our esteemed Comics Laureate Hannah Berry (a judge alongside Woodrow Phoenix and John Allison) introduced the award announcement at a packed event, advising the four creators to "Go forth with glee!" On a wonderful night for comics that was sage advice indeed!
Judges Hannah Berry and Woodrow Phoenix (left) and from the world of comics Alex Fitch of Panel Borders, Hannah Berry, Andy Oliver of Broken Frontier, Woodrow Phoenix and graphic novelist Karrie Fransman
For more on the work of Esther McManus visit her site here.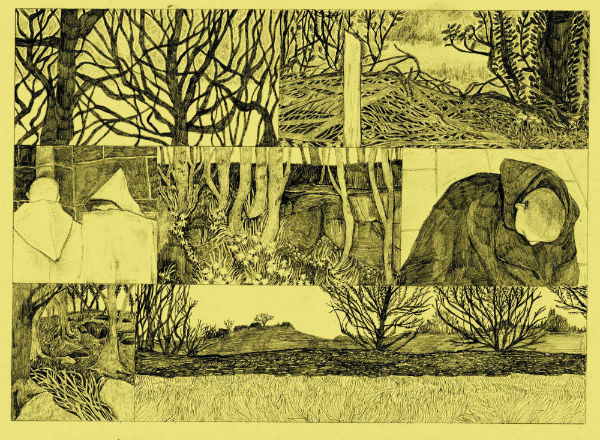 Art by Esther McManus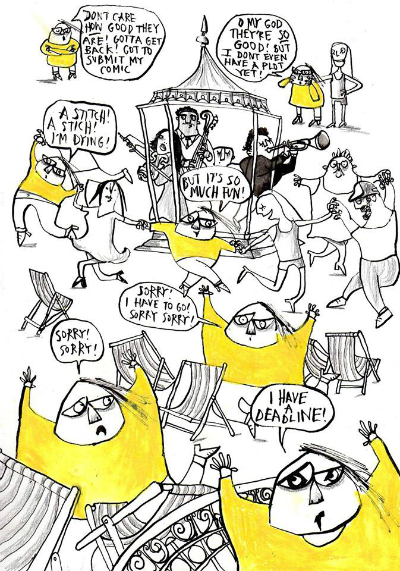 Art by Danny Noble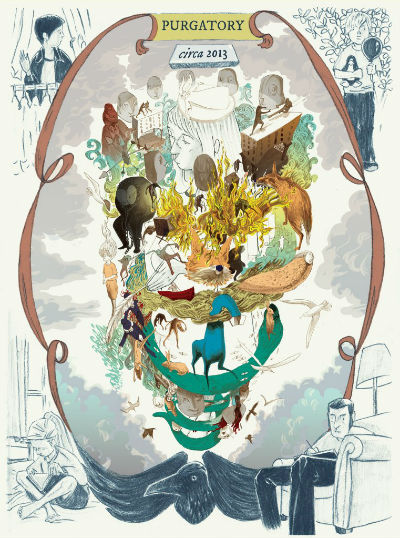 Art by Zara Slattery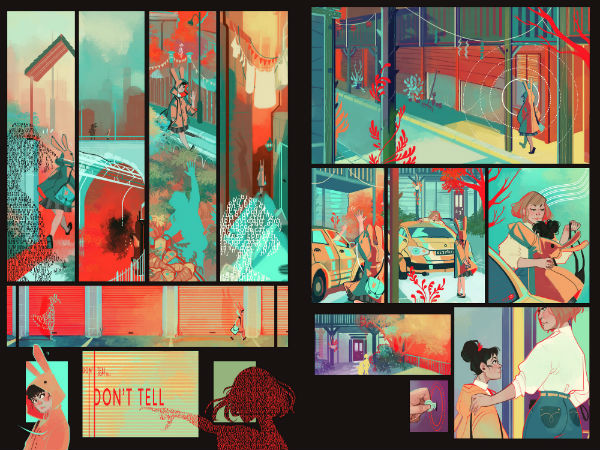 Art by Jess Taylor