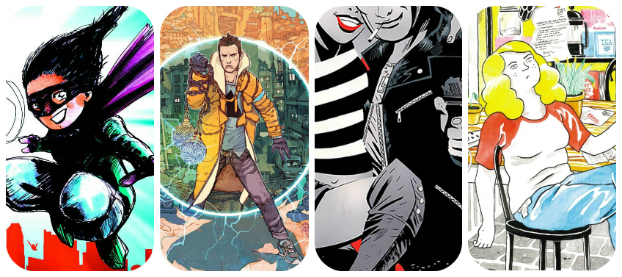 It's nearly Wednesday, and you know what that means: a fresh load of comics and graphic novels! With so many publications hitting your local comics store or digital storefront, the BF staff is here to lead you through the woods with our weekly staff picks. Satisfaction guaranteed!
Comic of the Week
Saving Grace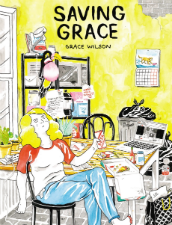 Last year at BF I took a look at Eyes Peeled – Grace Wilson's collection of comics, illustrated prose and single images – saying of the compilation of fragmented autobio vignettes that "one of Wilson's greatest skills as a storyteller is her ability to bring the reader into the moment, to let them see the world as she sees it, as the barriers of the page are broken down and reader and narrator form a kind of emotional symbiosis."
This week Wilson's debut graphic novel is published by Jonathan Cape. Saving Grace is the story of four East London housemates who suddenly find themselves about to be made imminently homeless in an area that is in the rapid process of gentrification. Wilson has a proven track record when it comes to keenly observant slice-of-life narratives. Another example of the vibrant health of the UK self-publishing scene in 2016 as yet another small presser is given recognition by a major publisher.
Grace Wilson (W/A) • Jonathan Cape, £17.99
– Andy Oliver
Namesake #1

Broken Frontier Anthology contributor Steve Orlando (Midnighter) recently signed an exclusive contract with DC Comics, so Namesake will likely be his only creator-owned book for the next little while – and boy, is it a doozy! Developed in collaboration with Polish artist Jakub Rebelka, Namesake is at its heart a story about family.
Set against a fantastic backdrop, wherein the Earth and another dimension called Ektae enter into alignment ever seven years during an event called the Blessing, the four-issue limited series sets its protagonist on a quest to reconnect with his roots but with a few twists. Believing he had been abandoned by his fathers when he was an infant, Jordan Molossus receives a pair of cast iron urns containing their ashes and a note directing him to return the urns to Ektae. Complicating matters further is an incident from Jordan's past that puts his standing with Ektae's Sidhan population on very dangerous ground.
Orlando and Rebelka create a fascinating, visually stunning world of magic and mayhem that fuses elements of both urban and high fantasy into a rich, lurid tale fueled by inter-dimensional politics and dark family secrets. An eye-popping journey into a fully-realized fantasy realm, Namesake is yet another example of Orlando's burgeoning talent and provides a window into his sparkling imagination. Highly recommended.
Steve Orlando (W), Jakub Rebelka (A) • BOOM! Studios, $3.99
 – Jason Wilkins
Looking For America's Dog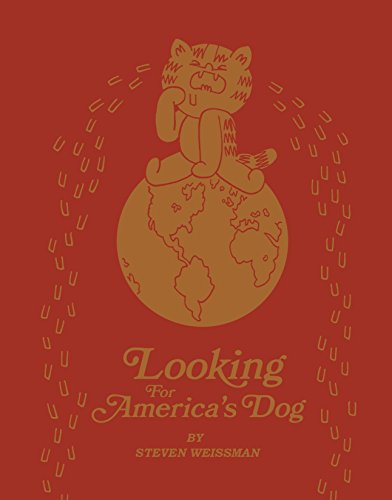 Steven Weissman returns with a surreal follow-up to his 2012 not-a-graphic-novel, Barack Hussein Obama. Like its predecessor, Looking For America's Dog is a staggering work of political satire with an experimental edge that follows the lives of an alternate-universe Obama family in a chaotic New America. This time, the focus is on daughters Sasha and Malia as they search for their missing dog Bo (who's escaped through a gate left open by a careless Joe Biden).
As in his horror-children's comic Yikes and contributions to anthologies such as Mome and Kramers Ergot, Weissman's work is often ineffable but never unaffecting. Celebrate the conclusion of America's recent nightmarish election cycle (and find solace at the beginning of whatever comes next) with this well-timed release.
Steven Weissman (W/A/C) • Fantagraphics, $22.99
– Paul Mirek
IF Anthology 2016: Super Powers

Over the years, Alterna Comics has served as a wonderful creative outlet for numerous artists and writers, providing a home for many comics we might not have gotten the chance to experience otherwise. Each year, Alterna publishes its annual IF Anthology as a showcase for up and coming new talent.
This year's theme asks a very simple question: What if super powers really existed? It's not the first time the question has been asked but it is perhaps the first time creators have been allowed so much creative freedom to explore the answers. Featuring over 40 creators and almost 400 pages of original story, the anthology provides a startling array of talent, each of whom brings their own unique point of view to the core theme.
If you're a fan of indie presses or like to keep your eyes peeled for the next big name to set the industry afire, then pick up this delightful anthology and help support creator-owned comics. You won't be disappointed.
Anthology – Various creators (W/A) • Alterna Comics, $14.99
– Jason Wilkins
The Hands of Shang-Chi Master of Kung Fu Omnibus Vol. 2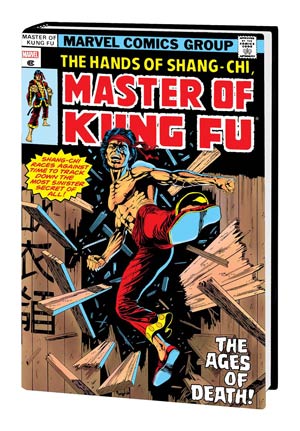 By 1974, everyone really was "Kung-Fu fighting."
Bruce Lee was introduced to the American audience courtesy of the Green Hornet television series that ran for 26 episodes during the 1966-67 season. Lee returned to Hong Kong and began his brief and highly successful film career with The Big Boss (1971). The Kung-Fu craze had officially arrived and ABC television wasted no time debuting Kung Fu starring David Carradine in the lead role. The show lasted 63 episodes from October 1972 to April 1975.
Not to be left behind the martial arts trend sweeping the nation, comics soon featured characters that were students or masters of the martial arts. Even the de-powered Wonder Woman of the early 1970s learned martial arts. Marvel Comics produced a whole stable of martial artists, including Iron Fist, White Tiger, and Daughters of the Dragon among others.
One of Marvel's most successful martial arts masters was Shang-Chi the "Master of Kung-Fu." Created by writer Steve Englehart and artist Jim Starlin, the character debuted in Special Marvel Edition #15 (December 1973). He was well received and appeared in the next two issues before receiving his own title, The Hands of Shang-Chi: Master of Kung Fu. The popular book ran 125 issues before ending in June 1983.
On November 9, Marvel will release the second hardcover volume collecting the Master of Kung Fu comics. The 664-volume will contain Master of Kung Fu #38-70 and Master of Kung Fu Annual #1. Shang-Chi is an agent for British intelligence and faces some of his most deadly and outrageous foes, including Cat, Red Baron, Sumo, Shockwave, Shaka Kharn, and even Doctor Doom. He teams up briefly with Iron Fist, and faces his toughest opponent—his father.
It's a hefty volume and a hefty investment, but finding those 1970s original issues isn't going to happen by hoping to get lucky in the bargain bins at your local comics shop. You're around 30 years too late for that. If you want to relive a fascinating period of comics history that was characterized by blazing martial arts and polyester pant-suits, pick up this omnibus edition and enjoy the time warp.
(Incidentally, the song "Kung Fu Fighting" was written and performed in 1974 by Carl Douglas, went to number one on the U.S. and U.K. singles charts, and sold more than 11 million records worldwide. Might want to download it before you read this massive tome.)
Various (W/A) • Marvel Comics, $125.00
– Karen O'Brien
Violent Love #1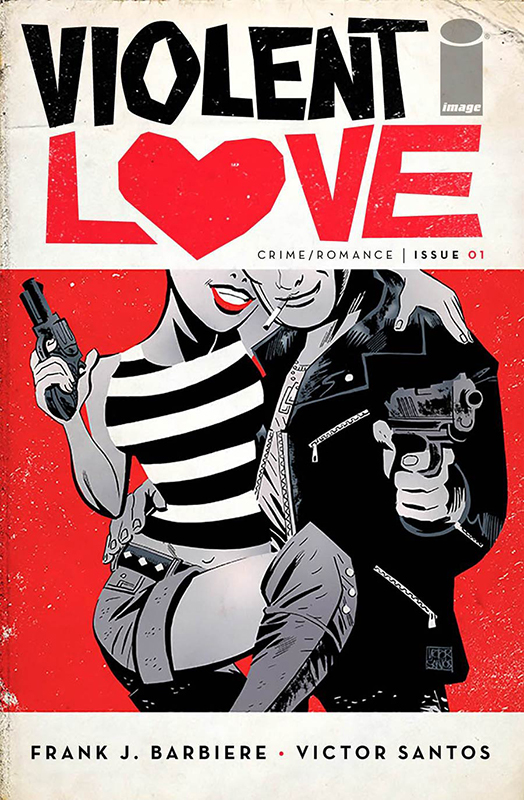 Not all stories have happy endings, but that doesn't mean it doesn't make for an exciting tale. Rock Bradley and Daisy Jane's romance ignites a crime spree that blazes through the country and consumes everything in its path.
This pulp-infused criminal romance is brought to you by Frank J. Barbiere (Five Ghosts, The White Suites) and Victor Santos (The Mice Templar, Polar) and is oozing with style and action. Be sure to pick up this double-sized first issue filled with gangsters, romance and revenge.
Frank Barbiere (W), Victor Santos (A) • Image Comics, $3.99
 – Tyler Chin-Tanner