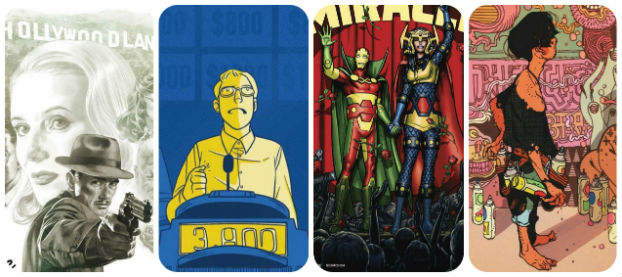 It's Wednesday, and you know what that means: a fresh load of comics and graphic novels! With so many publications hitting your local comics store, comics event or digital storefront, the BF team are here to lead you through the woods with our weekly staff picks. Satisfaction guaranteed!
Comic of the Week
Grafity's Wall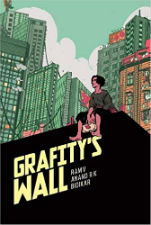 The first graphic novel to emerge from crowdfunding publisher Unbound's eclectic catalogue of comics projects Grafity's Wall comes with a built-in Broken Frontier recommendation. Writer Ram V was nominated last year in the Breakout Talent section in our Broken Frontier Awards while letterer Aditya Bidikar won his category!
This carefully crafted urban tale uses the work of the titular Mumbai street artist as a narrative device, as he captures the stories of his friends in an ever evolving mural he creates on one wall left standing on an otherwise demolished city site. Ram V's comics often involve a powerful sense of place and this merging of the psychogeographical and the slice-of-life is brought to evocative being by the beautiful art of Anand Radhakrishnan and atmospheric colouring of Jason Wordie and Irma Kniivila.
Ram V (W), Anand Radhakrishnan (A), Jason Wordie & Irma Kniivila (C), Aditya Bidikar (L) • Unbound, £14,99
– Andy Oliver
The Fade Out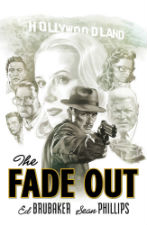 For nearly 20 years now, Ed Brubaker and Sean Phillips have been collaborators on some of the most consistent genre comics to hit the shelves. And my favourite of the lot is probably this slice of post-war LA noir, which hits the sweet spot for both creators (plus their valuable accomplice, Elizabeth Breitweiser.) This "bold new paperback edition" collects the full Eisner-winning 12-issue series.
Plunging into the dark side of the Hollywood dream machine, it focuses on Charlie Parish, a screenwriter who has been traumatised by his wartime experiences and has a few secrets of his own. When he wakes up after a party and stumbles across the brutally murdered body of a young actress, he becomes ensnared in a cover-up and conspiracy that goes, as they say, to the very top.
As the nephew of noir screenwriter John Paxton, Brubaker is well steeped in film industry lore and the gloomier corners of human nature. Meanwhile, I can't think of another artist who gives such a rich depth to this kind of period work as Sean Phillips. And they're both backed up by Breitweiser's colours, which reinforce the crepuscular and slightly sickly mire that surrounds the characters. This is rock-solid work from a creative team that bottles lightning time after time.
Ed Brubaker (W), Sean Phillips (A), Elizabeth Breitweiser (C) • Image Comics, $24.99
– Tom Murphy
Mister Miracle #12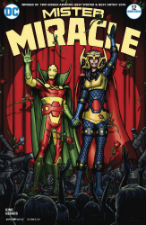 Another Broken Frontier Award-winning title comes to a conclusion this week as Tom King and Mitch Gerads' twisting, turning Mister Miracle maxiseries reaches its gripping finale. King has given us a darkly existential take on Kirby's Fourth World hero over the run with Gerads' often sombre visuals being a perfect match for the subject matter.
After his battle with Darkseid, Scott Free is now the new Highfather and living a contented family life. But is everything really what it seems? Graphic medicine meets super-heroes with a meta sprinkling in this inventive take on an established DC Universe fave that rivals King's Vision in scope, deconstruction/reconstruction and imagination.
Tom King (W), Mitch Gerads (A) • DC Comics, $3.99
– Andy Oliver
Form of a Question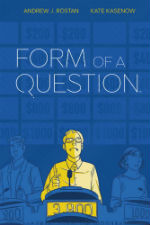 Graphic novels from across the various BOOM! Studios imprints like A Girl in the Himalayas, Persephone, Sanpaku and Petals have all garnered very positive reviews here at Broken Frontier in 2018. So we're anticipating something special from An Elegy for Amelia Johnson writer Andrew Rostan's graphic memoir Form of a Question, illustrated by Kate Kasenow (All Saint's Day) and Jenna Ayoub (Adventure Time Comics).
Revolving around Rostan's appearance on gameshow Jeopardy! and a moment of epiphany, this story of self-discovery promises us that in life just like a quiz programme "all the answers are staring you in the face if only you ask the right questions." You can read a short preview to whet your appetite at BF here.
Andrew Rostan (W), Kate Kasenow with Janna Ayoub (A) •  Archaia/BOOM! Studios, $17.99
– Andy Oliver
Mandela and the General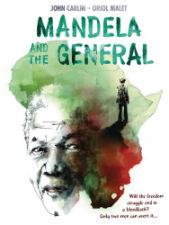 "A riveting read" in the words of actor Morgan Freeman, Mandela and the General gives us a distinctive perspective on modern history from British journalist John Carlin and Catalan artist Oriol Malet.
Set around the first post-Apartheid elections in South Africa in the 1990s it recounts how opposites Nelson Mandela and former general Constand Viljoen found themselves in the unlikely position of secretly working together to avert the bloodshed of an all-out race war as power dynamics in the country shifted irrevocably forever. From the author of both Knowing Mandela and Playing the Enemy (adapted into the film Invictus), Mandela and the General feels like a very relevant release in these ever troubling times.
John Carlin (W), Oriol Malet (A) • Plough Publishing, $19.95
– Andy Oliver