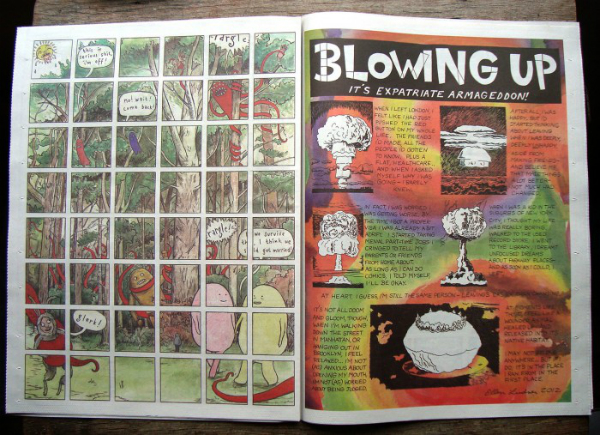 In our recent Small Press Day round-up articles I mentioned the newspaper-format The Comix Reader as one of the top UK small press anthologies of recent years. With its underground comix vibe and so many notable names in its pages – including Lord Hurk, Julia Homersham, Gareth Brookes, Mike Medaglia, Alex Potts, Bernadette Bentley and Tobias Tak – The Comix Reader has been the quintessential alt comics showcase on these shores since its inception.
Today sees a pivotal moment in the comic's history as some of those fine creators involved in its pages over the years take part in 'The Great Big Comix Reader Giveaway'. Copies of the first five issues will be distributed to pubs and other venues and given away for free. They will then be available in those locations until stocks last. The sixth and most recent issue will available in Housmans radical book store and Gosh! Comics for just £2.00.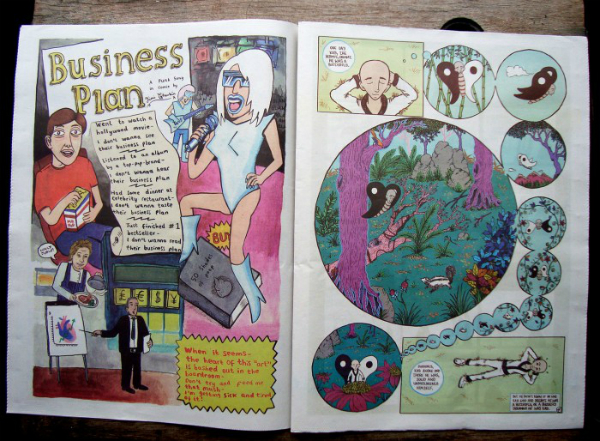 A list of some of the places The Comix Reader crew will be leaving the anthology at today is as follows…
The George Tavern, Commercial Street E1
Hurwundeki, Cambridge Heath Road, E2
The Owl and the Pussycat, Redchurch Street E2
The Victoria, Grove Road E3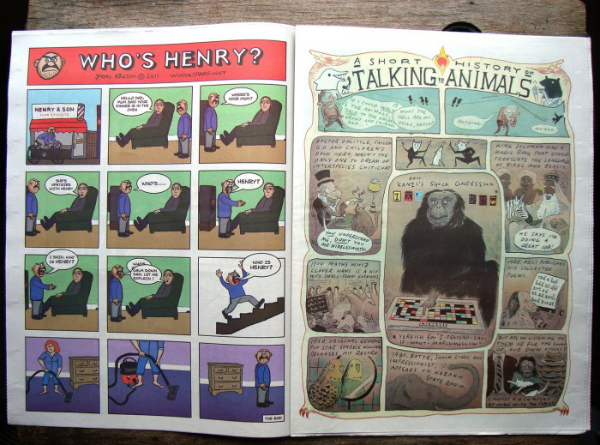 The London Fields Brewery, Warburton Street E8
IKLECTIK, Carlisle Lane, SE1
Vinyl Deptford, Tanner's Hill, SE8
The Amersham Arms, New Cross Road SE14
Hope Pub, Peckham SE15
John the Unicorn, Rye Lane, SE15
Vegbar, Tulse Hill SW2
The Islington, Tolpuddle Street N1
With 100s of copies of The Comix Reader being distributed for free today this represents a great comics outreach project and a worthy attempt to take comics out to local communities. Take advantage while you can to score yourselves some free copies of a fantastic and acclaimed anthology title.
You can follow The Comix Reader on Twitter here.