THOUGHT BUBBLE 2023! With the recent news that artist Lucy Sullivan's breakout work Barking – her hugely atmospheric exploration of loss, grief and mental health, originally published by Unbound – will be reaching wider readership through Avery Hill Publishing next year, it's a particularly appropriate time to be returning to her practice in the Thought Bubble run-up. Sullivan has a new short zine-style offering Hagbound debuting in Harrogate this November which she describes as "designed to explore the concept of the Hag and the societal boxes that older women are placed in."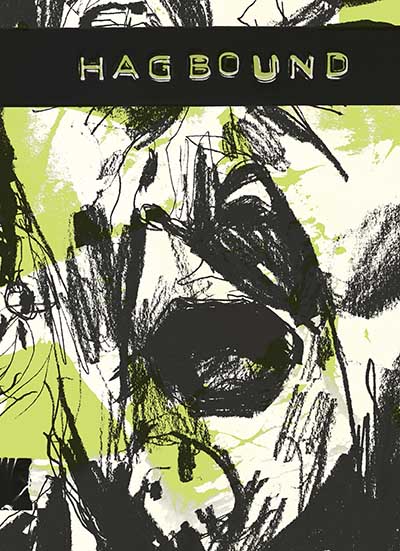 This quest to discover her "monster-in-cardigan" combines both Sullivan's evocative use of language and her unpredictably scratchy and haunting illustrative style to eerie but perceptive effect. Hagbound ties in on a peripheral level to her upcoming comic SHELTER: Mother's Ruin, being based thematically on her research for that title, but is also an entirely discrete entity unto itself.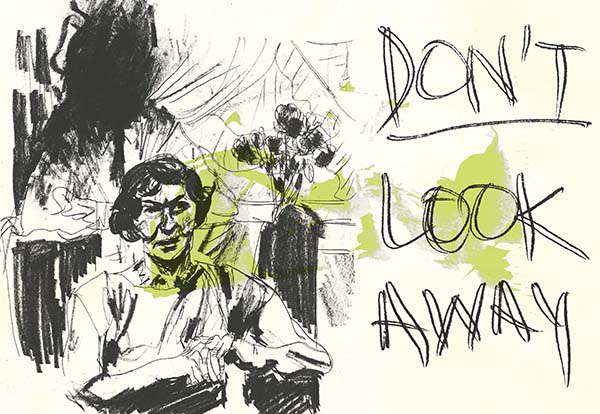 Here we have a reflection on a certain archetype of the older woman; of how engrained societal norms condition thinking in reductive and limiting ways as Sullivan's quietly cutting prose and illustration combine to paint a damning picture. "You see a woman past her best" she scolds at one point. "The pretty shy, wee girl at school. You couldn't stop looking. Now I slide from your vision and you see this as a weakness." It's a defiant indictment of the kind of subjugation of women that is quietly casual in its insidiousness.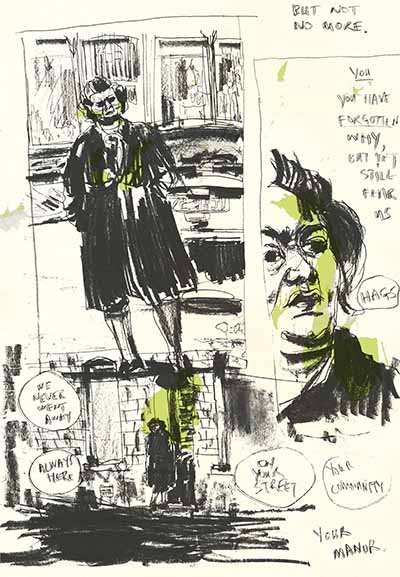 Using imagery taken from archival footage Hagbound is an excellent showcase for the emotional immediacy of Sullivan's practice. Her comics first hit the reader with a visceral, instinctual, visual impact with her command of language then re-enforcing the power of that message. If you have yet to read Barking then Hagbound is a recommended Thought Bubble primer for the work of Lucy Sullivan.
Lucy Sullivan (W/A) • Self-published
Visit Lucy Sullivan's site and store here
Lucy Sullivan is at Table A15 in the Dstlry Hall at Thought Bubble 2023
Review by Andy Oliver