THOUGHT BUBBLE 2023! Merging elements of illustrated narrative and pure comics, Martin Simpson's NORD from Soaring Penguin Press lovingly evokes that sense of wonder we all felt as kids when we first encountered the worlds of myth and legend. It takes familiar aspects of Norse mythology to create an all-new tale in a gorgeously presented and atmospheric piece that brings a distinctive sensibility to established folklore but without compromising the iconic nature of the figures involved.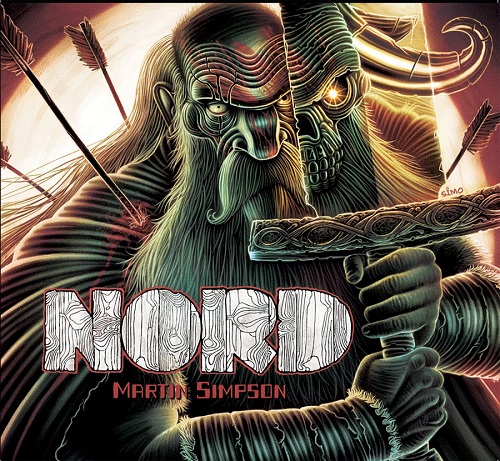 NORD is the story of a Viking king who had brought peace to his realm but in doing so also provoked the jealous attentions of Norse deity Odin who fears his mortal rival could one day threaten his own standing when he takes his rightful place in Valhalla. In his latter years the king loses everything and is finally despatched on the battlefield. As he lies dying the trickster god Loki comes to him in the form of Odin and sends him on a quest to vanquish Death itself. But Loki's schemings are a malicious manoeuvre to prove himself to Odin, and the king's journey will be fraught with peril…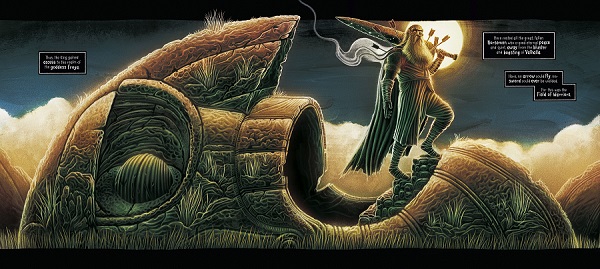 Simpson uses the trappings of the mythological to encapsulate very human themes of mortality and legacy in NORD. There's a profoundness to this book but one of its great strengths is that the reader can enjoy it on different levels; as an allegory for our relationship with our own impermanence and our obsession with lineage, or as a more surface level fable full of mystical locales and magical manipulation.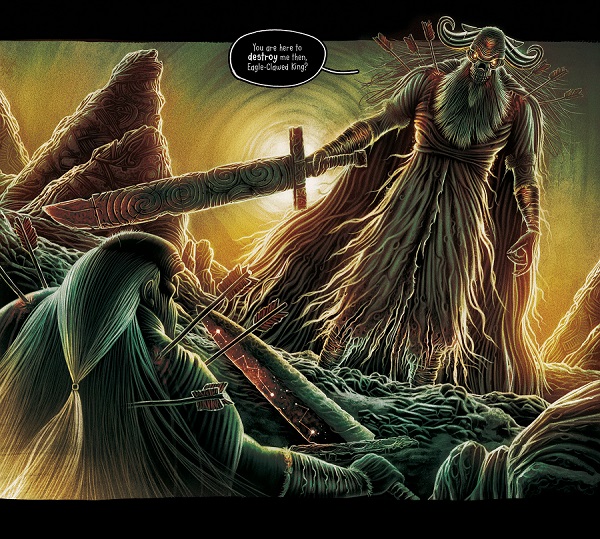 Simpson's art, at once both immersive in its eeriness and so carefully crafted in terms of character design and world-building, is a revelation here. Incredibly detailed but without being exhaustingly over-rendered, it jumps between individual tableaux and sequential storytelling with finesse. Colour choices are sublime throughout, giving the book an otherworldly, ethereal quality while also rooting it in a world of very human concerns. With a poignant resolution and thoughtful coda, NORD is a Thought Bubble must-buy for 2023.
Martin Simpson (W/A) • Soaring Penguin Press, £24.99
Martin Simpson is at Table B40 in the Redshirt Hall at Thought Bubble 2023
Review by Andy Oliver