We'll be taking a few days off at Broken Frontier Towers from today to enjoy a festive break! But before we go we want to wish our extended BF family a very happy holiday and a much better year in 2021 for all of us. We have big plans for next year in line with our recent statement on Broken Frontier's future and we're looking forward to continuing in our mission to champion exciting new creative talents and provide a platform for socially conscious and community-focused practice.
Wherever you are, and whatever/however you celebrate, season's greetings to you all! (And don't forget to vote in our 2020 Broken Frontier Awards!).
Andy and the Broken Frontier Team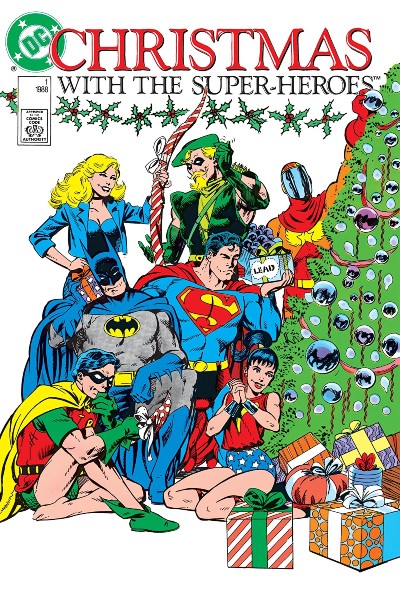 Christmas with the Super-Heroes #1 (1988) cover by John Byrne. Available on ComiXology here.