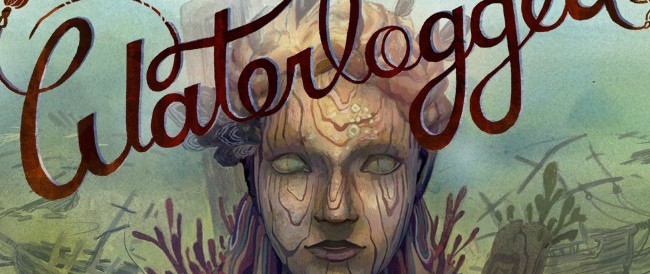 Denny O'Neil, comics writer and editor extraordinaire and one of the smartest guys on the planet when it comes to funny books, once said: "There is seldom one absolute, unarguable, unimpeachably right way to do anything" (DC Guide to Writing Comics, 82). Sound like fence-sitting? Well, not so much. What the insightful Mr. O'Neil is referring to is the creative process. Obviously, what works for one may not work for another – especially when it comes to comic books.
There are a lot of comic book publishers out there and each one seems to have their own preferences for script, art, and coloring formats. It's virtually impossible to keep it all straight. Are the margins right? Did I send the art in the correct format? How many words do I have, now? Am I even allowed to send the art via email? And really, who the hell uses snail mail these days?! These are all seemingly trivial questions anyone who's ever tried to break into the comics world have spent hours and days and sometimes years wrestling with. "There is seldom one absolute, unarguable, unimpeachably right way to do anything." Indeed.
This is the story of the exception that perhaps proves Mr. O'Neil's rule.
Located in beautiful Vancouver, Canada, the Cloudscape Comics Society is doing comics right. A non-profit group dedicated to producing high quality, well-crafted, intelligent comics, the CCS provides a forum and an outlet for up-and-coming creators to hone their craft and be seen. What began as a dream to pool local comics talent together for the purposes of sharing resources, knowledge, and ideas, at a local café, has recently blossomed into a roll call of more than 60 members with their first hardcover anthology set to be published later this year.
Founder Jeff Ellis describes the benefits of CCS membership thusly, "[There] are great opportunities to network with other creators of varying skill levels. It also gives people a chance to ask questions and to get their work evaluated by peers. With our new HQ, we also have a facility people can visit and where they can do work. We have also set up an Independent Publishing Center where we offer tools for creators to reproduce their own mini-comics. Coming soon, we also hope to offer a variety of public talks and presentations on the comics medium and classes on comic creation."
Focusing on thematic anthologies featuring an eclectic range of genres and artistic styles, the CCS strives to provide new creators with a platform that spotlights their work on a larger stage, while still benefitting from the creative synergy of a host of young artists and writers. Bevan Thomas, a CCS board member and contributor for almost four years, notes that his time with Cloudscape allowed him to, "network with a lot of artists, resulting in a lot of fruitful collaborations. It also allowed me to become prominently connected with the local comics community as a whole, gave me a venue for getting my work published, and allowed me to receive feedback and advice from numerous established comic creators."
It's this sense of community – inside and outside the often insular world of comics – that has allowed the CCS to blaze valuable inroads connecting them with fans, creators, and media. From a brand-new studio facility providing a home away from home to drop-ins and its ever-growing membership to sponsoring VanCaf (Vancouver Comic Art Festival), an independent convention showcasing upstart Vancouver-based talent, the CCS has forged strong links to their local community of fans and artists.
"Many cartoonists are fairly solitary in their pursuit of comic art. I feel that by providing a community as we have, it allows cartoonists to get more support and hopefully develop their work. I think it's good to have people to bounce ideas off and to sometimes challenge your work. I also think that by creating a community in the city it helps us strengthen ties to the city as a whole," Ellis says. But it's not simply the local branch of Geeks on Patrol that benefits. In recent months, Cloudscape has connected with local municipal organizations to reach out to the public.
"Over the years we've had more and more opportunities to reach out to the public, and we are very happy with our new connections with the Parks Board, Libraries, and the Vancouver Art Gallery."
Next up for Cloudscape is Waterlogged, an anthology revolving around the mysteries of the ocean and a book Thomas feels pushes the CCS publishing model to the next level. "There's slice-of-life, autobiographical, adventure, humour, fantasy, science fiction, horror, historical – any kind of story that's connected with the ocean can be found in Waterlogged. Furthermore, in addition to many Cloudscape veterans, this book features a lot of new big-name artists, such as Sam Logan (Sam & Fuzzy), Nina Matsumoto (Simpsons, Yokaiden), and Lucy Bellwood (Baggywrinkles)."
An ever-evolving creative initiative, Cloudscape seems poised for even greater successes. So much so, in fact, their constant development begs the question: What's next?
According to Ellis, the future remains bright and grounded in the local community. "You never quite know what's next. I would say one step for us is to strengthen our internet persona. I'd like to see us publishing and distributing more comics through our website. I also think you will see more comic classes and public events from us in the future."
It's been over a decade since O'Neil wrote the DC Guide to Writing Comics. A lot has changed in the interim and while it may be true that there is no right way to do anything, it seems the Cloudscape Comics Society may be onto a winning model that connects creators with their communities.
And there's nothing wrong with that.
You can visit the CCS in their new HQ on the top floor of the South Memorial Park fieldhouse at 5955 Ross St. in Vancouver, BC or online at www.cloudscapecomics.com. Check out their indiegogo campaign for Waterlogged and tell 'em BF sent you!