Bolstered by an assemblage of some of the most accomplished artists in the biz, Una the Blade, Steve LeCouilliard's saga of a fugitive barbarian mother, boasts huge action, lots of sex, and a strong female protagonist with bigger balls than Conan.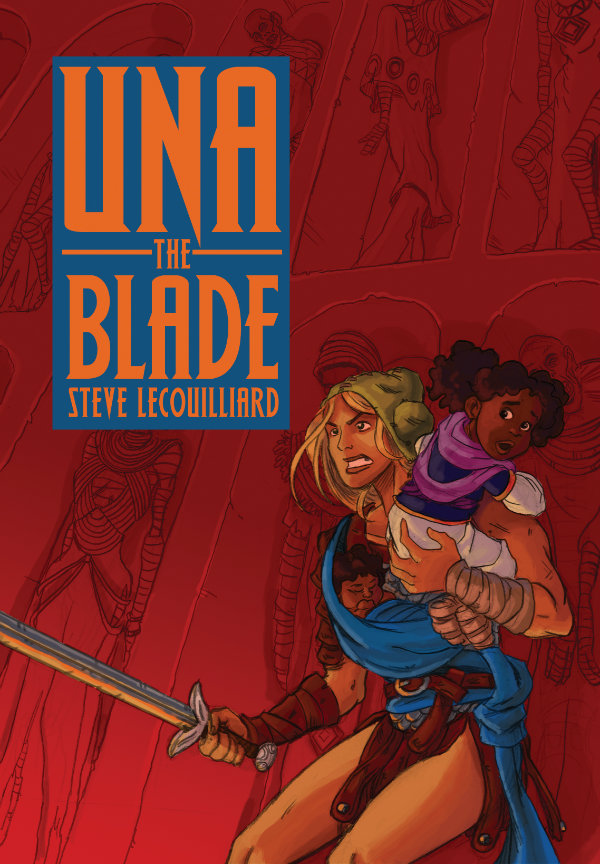 I've never really gravitated towards barbarian fiction. Conan wasn't my thing. I was more of a Tolkien guy and needed a bit more from my epic fantasy than superhuman feats of gory violence and scantily clad men and women who seemed all too eager to fulfill their outdated gender-biased roles. It all just seemed a little too gratuitous for my tastes.
It's funny what a simple act of inversion can accomplish, though. Take Steve LeCouilliard's Una the Blade, for example. For all intents and purposes, on the surface at least, Una is a female version of Conan. Wandering the last continent of a dying earth, Una slices and dices her way through a variety of supernatural adversaries.
Exiled for thwarting the will of the ruling priests, Una and her partner Raif stay one step ahead of the authorities, while bringing into the world not one but two small children. After Raif succumbs to a congenital heart condition, Una is left to provide for her kids the only way she knows how – with her blade.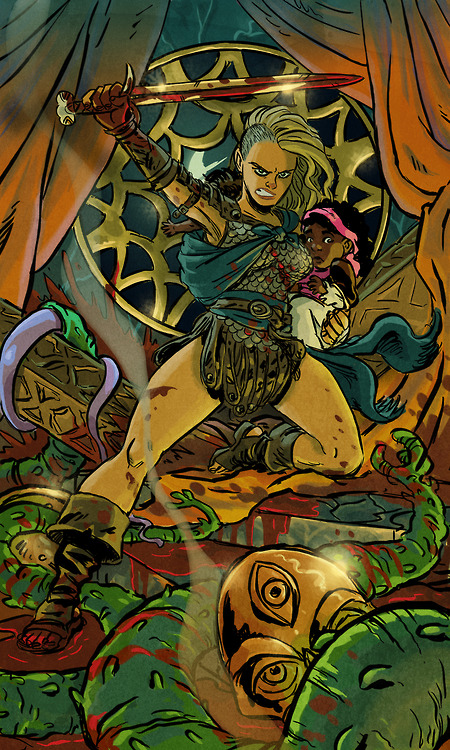 What makes Una so much more interesting than Conan is her relevance. The world of comics (and prose for that matter) doesn't need another musclebound lone wolf wandering the land looking for his next sexual and/or political conquest. But a highly skilled warrior woman, who also happens to be a single mother of two? Bring it on, I say!
The beauty of LeCouilliard's concept is similar to something I mentioned in my write-up of Jason Loo's The Pitiful Human Lizard. In both works, the creators refuse to justify or explain why their fictional worlds are so culturally diverse. In LeCouilliard's case, he offers up no explanation for Una's prowess with a blade, her reputation as a feared warrior, or her status as a trusted soldier and adviser to her liege.
She just is all of those things. She can mix it up on the battlefield or in the bedroom just as well as her male counterparts in heroic fiction (and arguably better, on both counts). She does have a couple of rugrats to look after as well, don't forget – not something everyone's favourite Cimmerian has to deal with.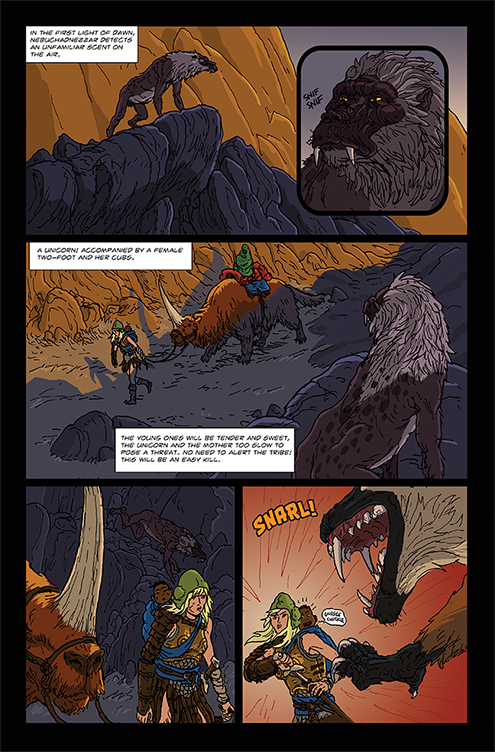 Structurally, the graphic novel takes the form of a collection of vignettes highlighting important events and developments in Una's life. Each short story is written by LeCouilliard, but he brings in a host of talented artists and cartoonists to help him out with the art chores.
Each story has its strengths and all of them feature stunning, eye-popping artwork. The colouring throughout the book – much of it by LeCouilliard – is gorgeous and consistent from one story to next, never failing to service the action. A lurid palate encompasses and amplifies Una's unbounded passion and the strangeness of the exotic world she lives in, ensuring a sense of continuity as LeCouilliard and his collaborators reveal new facets of her character.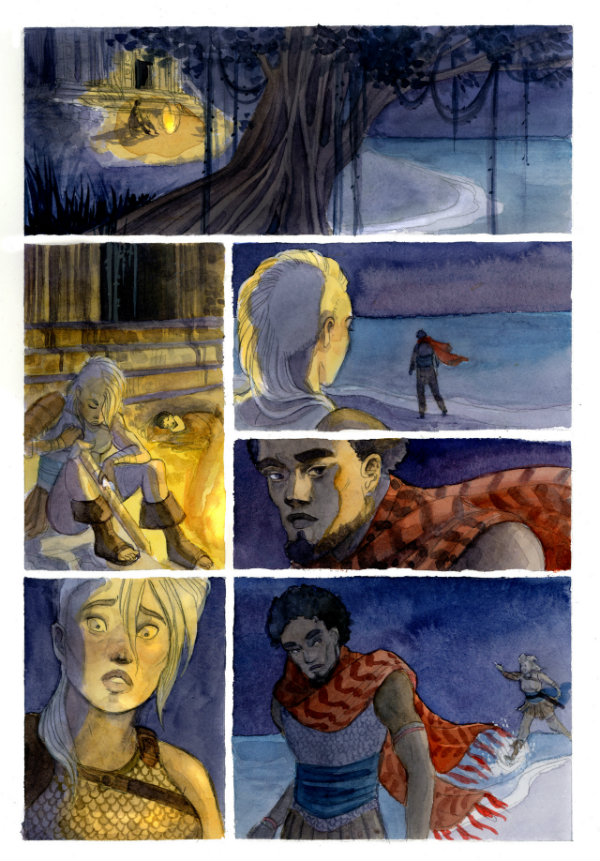 In a collection this strong, it's hard to pick out favourites. However, the stories that resonated with me most were:
• 'Child's Play', with art by Sloane Leong, about Una's infant son and his alarming supernatural playmate;
• 'The Price of Loyalty', 'Choices' and 'Fate', all written and illustrated by LeCouilliard and detailing three major developments in Una's life;
• 'A Deadly Gamble', with art by Tess Fowler, relating a dicey situation involving Una's travelling companion Nessa, the sorceress; and
• 'The Dreaming Tree', a tale hauntingly illustrated by Renée Nault, revealing the true depths of Una's love for Raif.
Boasting an amazing assemblage of artistic talent, LeCouilliard's love letter to the warrior woman is a deceptively layered work of graphic fiction. Sure there's a lot of sex and violence, but there's also a lot of tenderness and humour. Una isn't a one-dimensional character by any stretch of the imagination.
Even more than Red Sonja or Dejah Thoris, Una represents what the archetypal warrior woman could and should be. She's a mother, a warrior, a patriot, and above all a woman, every bit as capable as her male counterparts.
Steve LeCouilliard (W), Steve LeCouilliard and Various (A) • Cloudscape Comics Society, $17.95 (USD)/$24.95 (CAD)/£12.15