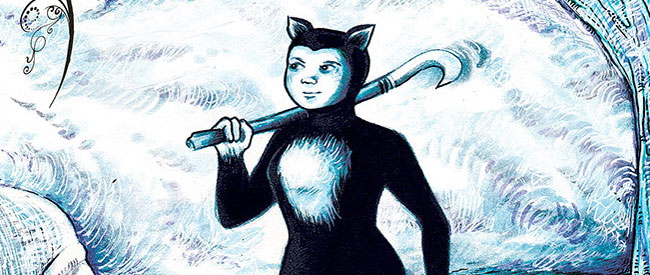 Henni, a new original graphic novel, presents readers with a fable-like world of religious extremism and oppression not all that unlike our own.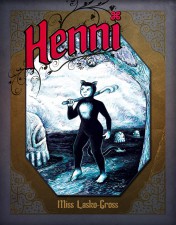 The eponymous main character, a young, curious girl, begins to ask too many questions – something that can be dangerous in a culture where the ruling faith and authority must never be questioned.
When Henni sets off on her own to seek answers and a better life for herself, she discovers that even those societies that sneer at the traditions and views for her culture do not offer much better options in terms of equal rights and self-expression.
Released to the world on January 14, Henni is written and drawn by Miss Laskso-Gross, author of two previous critically acclaimed graphic novels, A Mess of Everything and Escape from "Special". It's published by Z2 Comics, a boutique imprint which was kind enough to offer us these exclusive pages to preview.
Here we see Henni returning from offering a bribe to a local merchant that was intended to arrange her own marriage: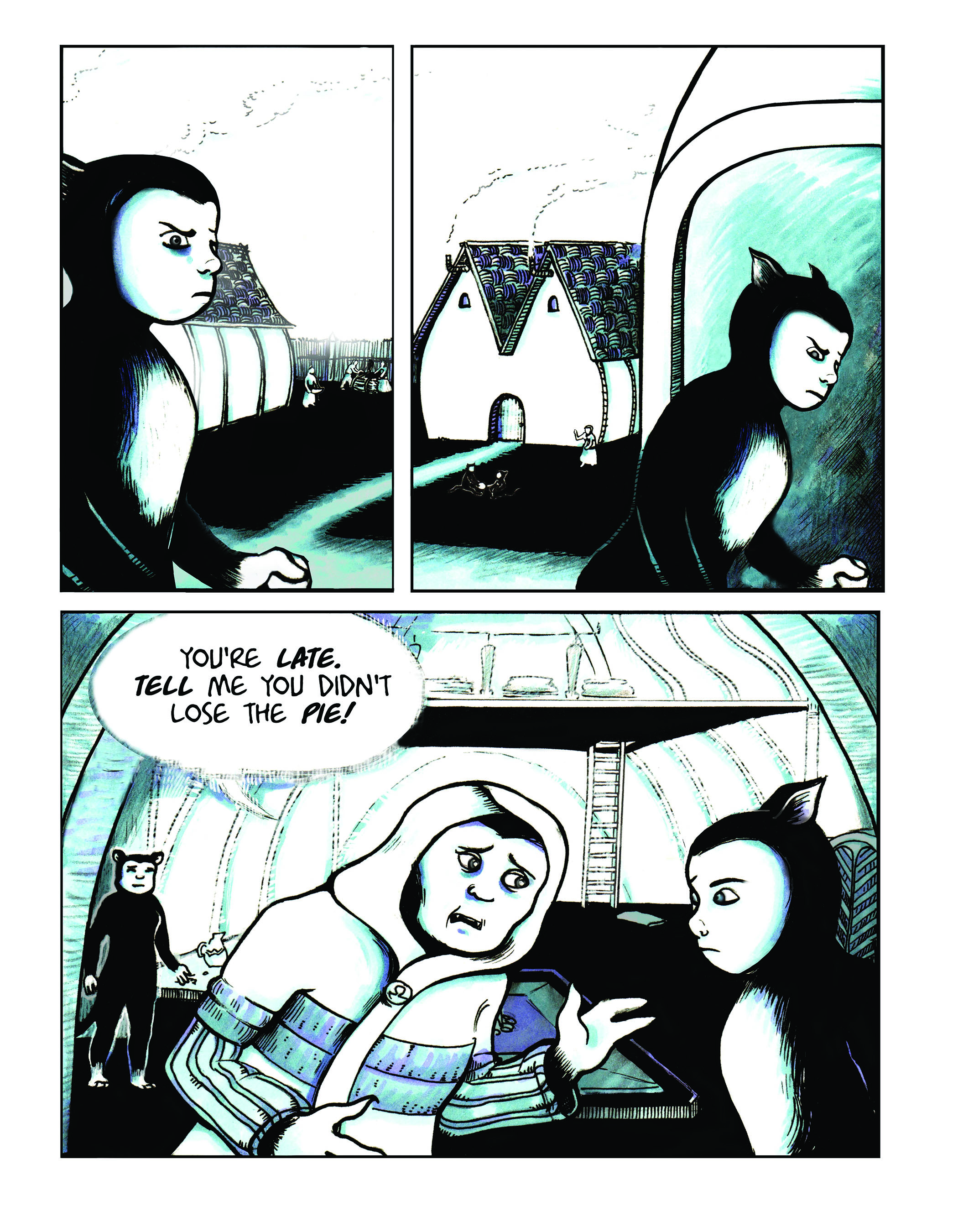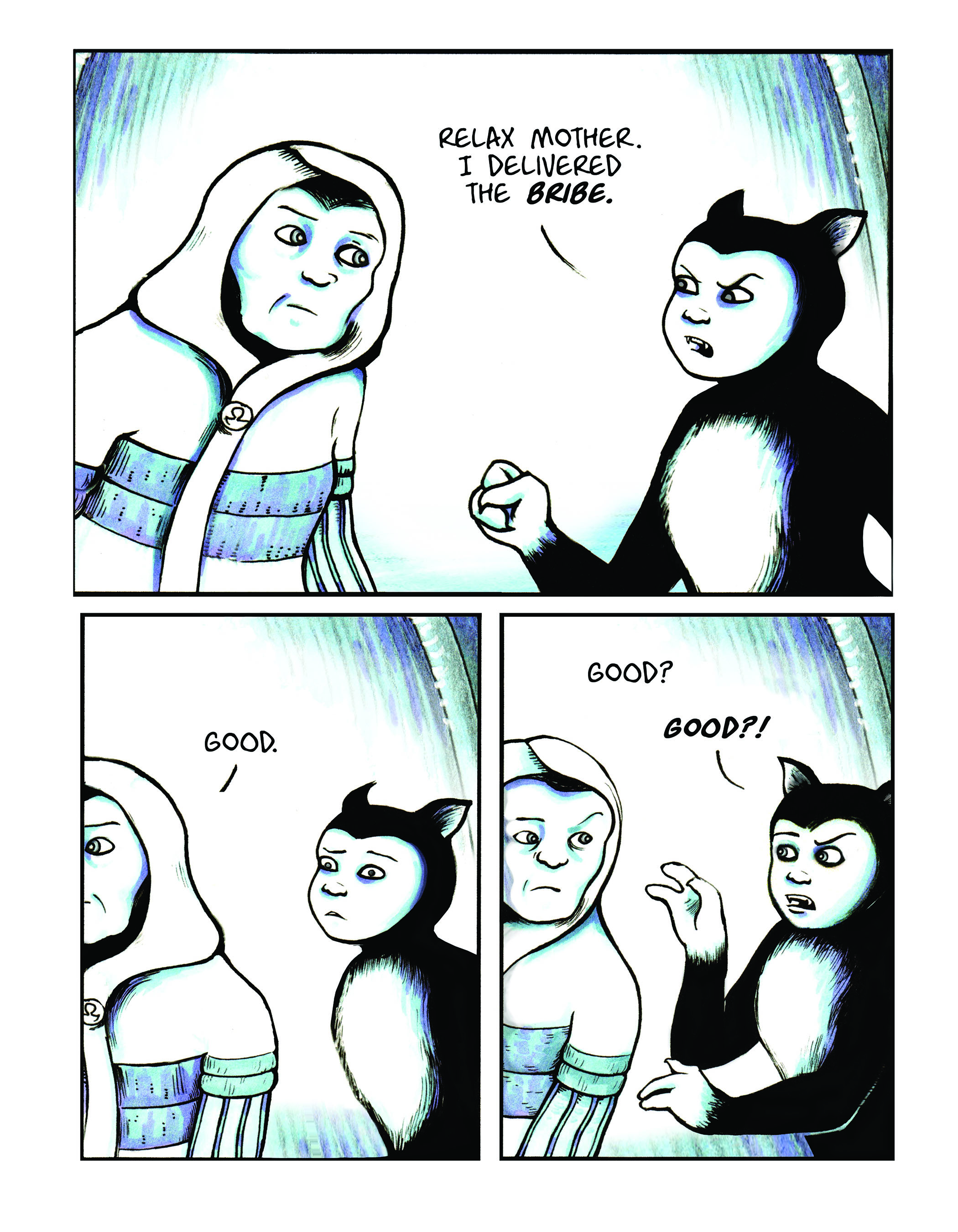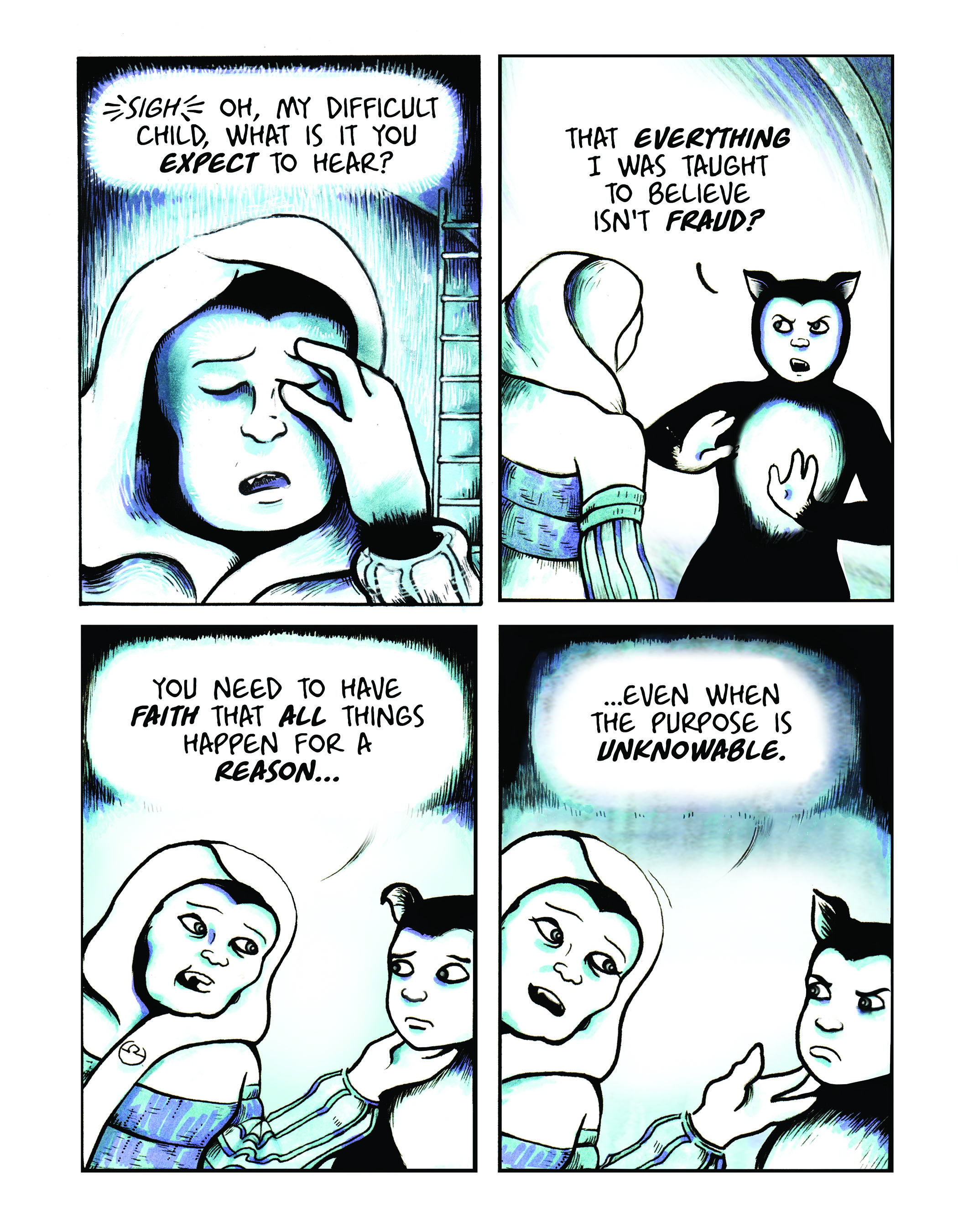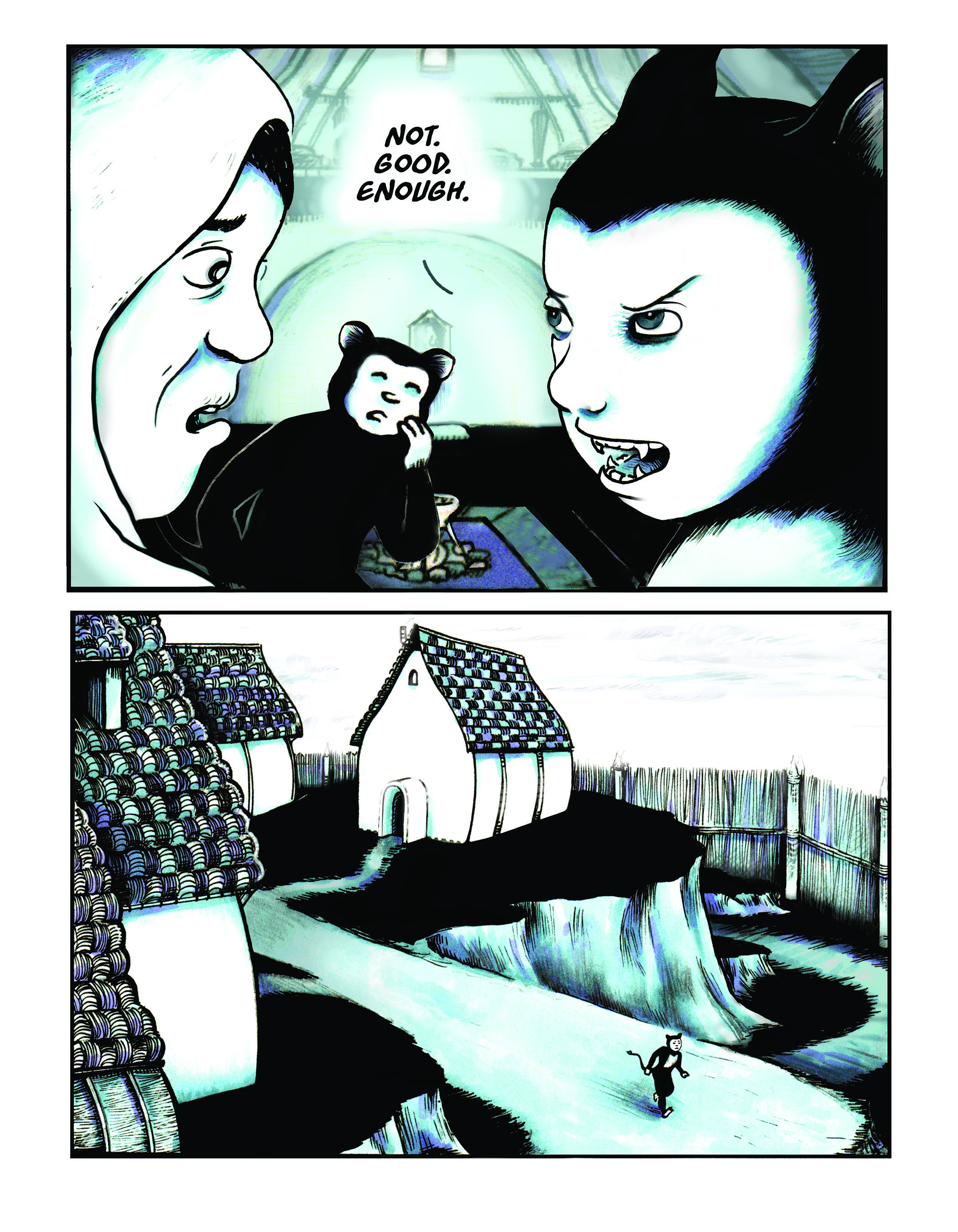 Miss Lasko-Gross (W/A) • Z2, $19.99, January 14, 2015