It's nearly Wednesday, and you know what that means: a fresh load of comics and graphic novels! With so many publications hitting your local comics store or digital storefront, the BF staff is here to lead you through the woods with our weekly staff picks. Satisfaction guaranteed!
Comic of the Week
Lou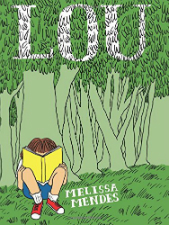 Originally published as a series of minicomics from the hugely respected micropublishing outfit Oily Comics, Melissa Mendes's Lou receives a much deserved collected edition this month.
The book follows the adventures of the titular character – a young tomboy – and her two brothers John and Eddie in 1990s small-town America. Mendes juxtaposes quieter moments of family life with longer-running, overarching storylines focusing on the intrigue of dodgy dealings at the local pizza shop and the mystery of a fantastic secret hideout adopted by the local kids.
Accessible storytelling and delicate, beautifully observed characterisation ensure that this subtle, understated narrative is not just one of this week's must-read graphic novels but also one of the must-own books of 2016. You can read a Broken Frontier review of issues #1-15 here.
Melissa Mendes (W/A) • Alternative Comics, $14.95
– Andy Oliver
Pop Gun War, Vol 1: Gift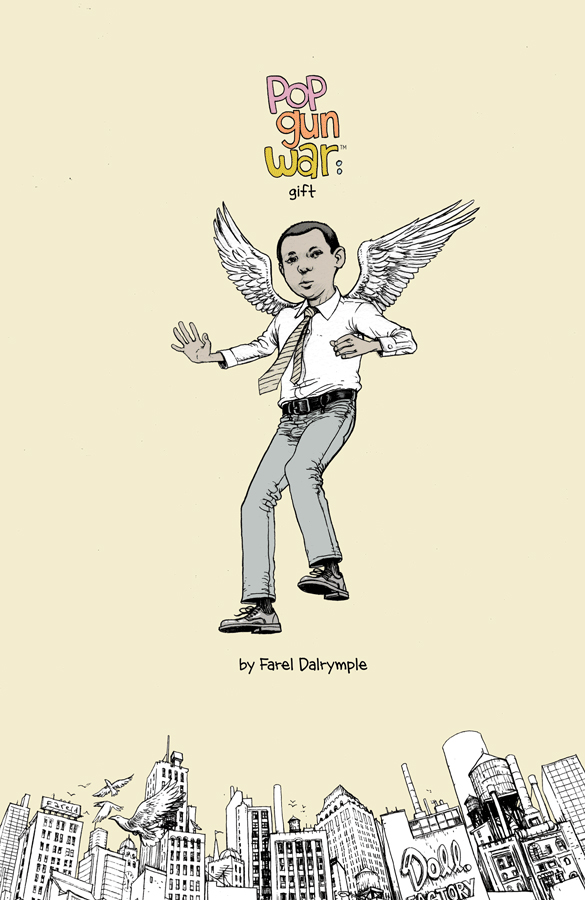 A disgruntled angel returns to earth to have his wings sawn off. "Being normal sometimes requires giving up a gift," he says. But perspectives vary, and for Sinclair, a young boy in search of hope, a set of wings is just what he needs to share his gift with the world.
And so begins Pop Gun War – an extraordinarily beautiful tale filled with mysticism and dreams set in the one place where inspiration is needed the most; our own dark and gritty reality.
'Gift' collects the issues originally self-published by Dalrymple before he created the new stories recently presented in the anthology Island (which will be collected in a volume following this one). Come and see for yourself how this magical tale all began.
Farel Dalrymple (W/A) • Image Comics, $14.99
– Tyler Chin-Tanner

Island #7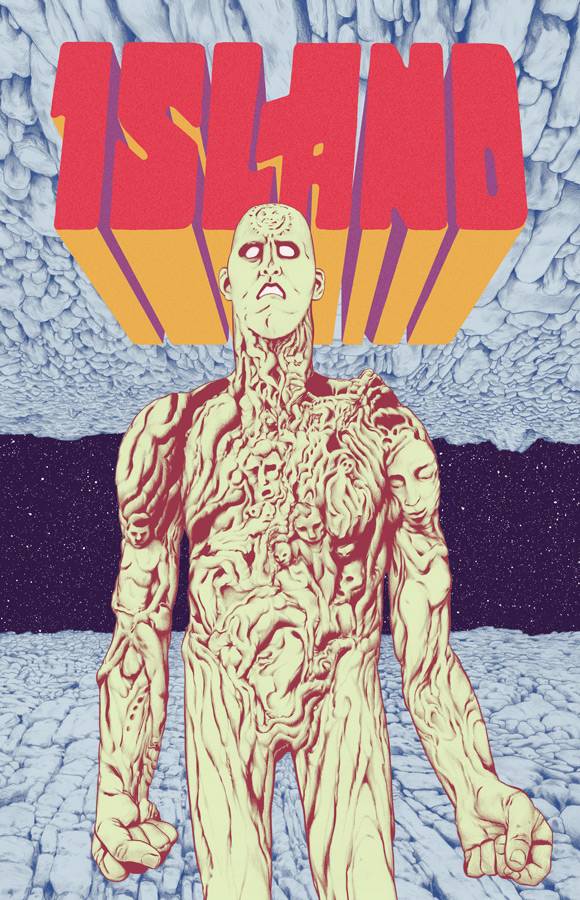 And speaking of Island… Emma Ríos and Brandon Graham's award-winning anthology returns this week after a brief break.
If you love indie comics, the chances are good that Island is already on your pull list. Anthologies have long been a showcase for indie talent that can be simultaneously polished and raw. Their appeal rests in their variety of subjects and, often, the verve of their contributors.
So yes, when Island debuted I was skeptical that a major publisher could present an anthology that retained an indie edge. I needn't have worried. Island is as entertaining as it is unpredictable.
Anthology – Various Creators (W/A) • Image Comics, $7.99
-Karen O'Brien
A City Inside
Our 2015 Broken Frontier Breakout Talent Award winner Tillie Walden's third project from Avery Hill Publishing was one of four new AHP books launched at London's Gosh! Comics at the weekend.
A slice-of-life offering with a distinct difference, A City Inside traces formative events in one woman's existence from childhood memories to first love through to accepting one's place in the world. It's all brought to vivid life by Walden's now unforgettable command of visual metaphor and her emotionally sophisticated use of language.
Walden's first three books from Avery Hill represent comics history in the making. Pick up this latest piece of stunning sequential art and discover just why her apparently limitless talent has been so universally lauded over the last twelve months.
Tillie Walden (W/A) •  Avery Hill Publishing, £7.99
– Andy Oliver
Arctic Comics, Vol 2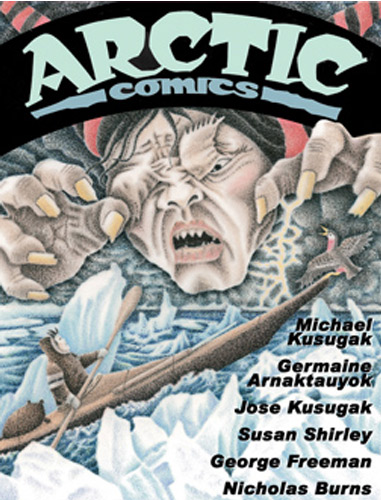 When the first volume of Arctic Comics came out in 1986, creator and editor Nicholas Burns only dipped into the rich stew of indigenous cultures populating Canada's far north.
An accomplished, writer, artist, and painter in his own right, Burns nevertheless recruited a host of critically acclaimed Canadian storytellers and artists to help him navigate this second expedition of the Arctic (as we discussed in our recent interview).
This beautifully crafted follow-up features a collection of timeless stories by Susan Thurston Shirley, George Freeman, Michael Kusugak, and Jose Kusugak. Each creator reveals a wonderful facet of life in the north, from the preservation of the Arctic's unique ecosystem to celebrations of its indigenous peoples' remarkable mythology, in every instance recalling their characteristic resilience and good humour.
Gorgeously illustrated and just about as majestic as the land it depicts, this survey of an often looked corner of the world is as illuminating as it is entertaining.
Anthology – Various Creators (W/A), Nicholas Burns (Ed) • Renegade Arts Entertainment, $15.99
– Jason Wilkins
Samurai #3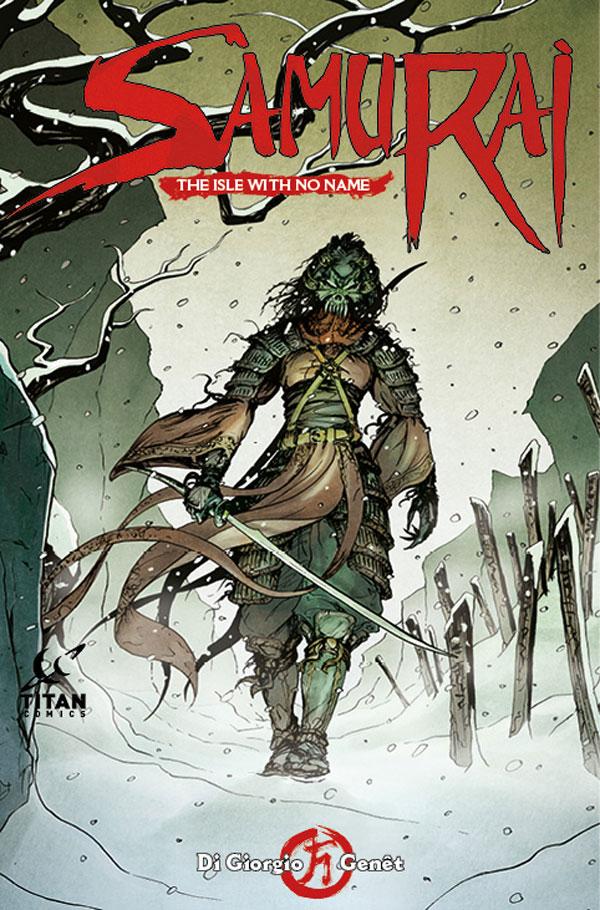 Since March of this year, Titan Comics has been publishing a new story arc of the famed Marvel/Soleil Samurai comic by French creative team Jean-François Di Giorgio and Frédéric Genét . This new ongoing book comes on the heels of Titan's hardcover omnibus edition, which last year collected all four volumes of the original long-running series.
Issue #3 of the current 'The Isle with No Name' arc continues the story of protagonist Takeo, who has undertaken a journey to the Unnamed Island in order to uncover the mysterious story of his family's past. Now a full samurai, Takeo finds himself involved in an annual tournament of battle against Shobei, a legendary samurai from another clan. The outcome of this contest will no doubt have a major impact on events to come.
For anyone who loves the films of Kurosawa (Yojimbo, Ran, Kagemusha), Sergio Leone's 'Dollars Trilogy', and/or the epics of medieval Japanese literature, Samurai offers the kind of solid storytelling found in such masterpieces. Moreover, the historicity of feudal Japan comes to life in vivid detail on the page, propelled by Genét's exquisite art and panel layouts. This is the kind of series that should be put immediately on the shortlist for an upcoming television project!
Jean-François Di Giorgio (W), Frédéric Genét (A) • Titan Comics, $3.99 
– Matthew Box
The Twilight Children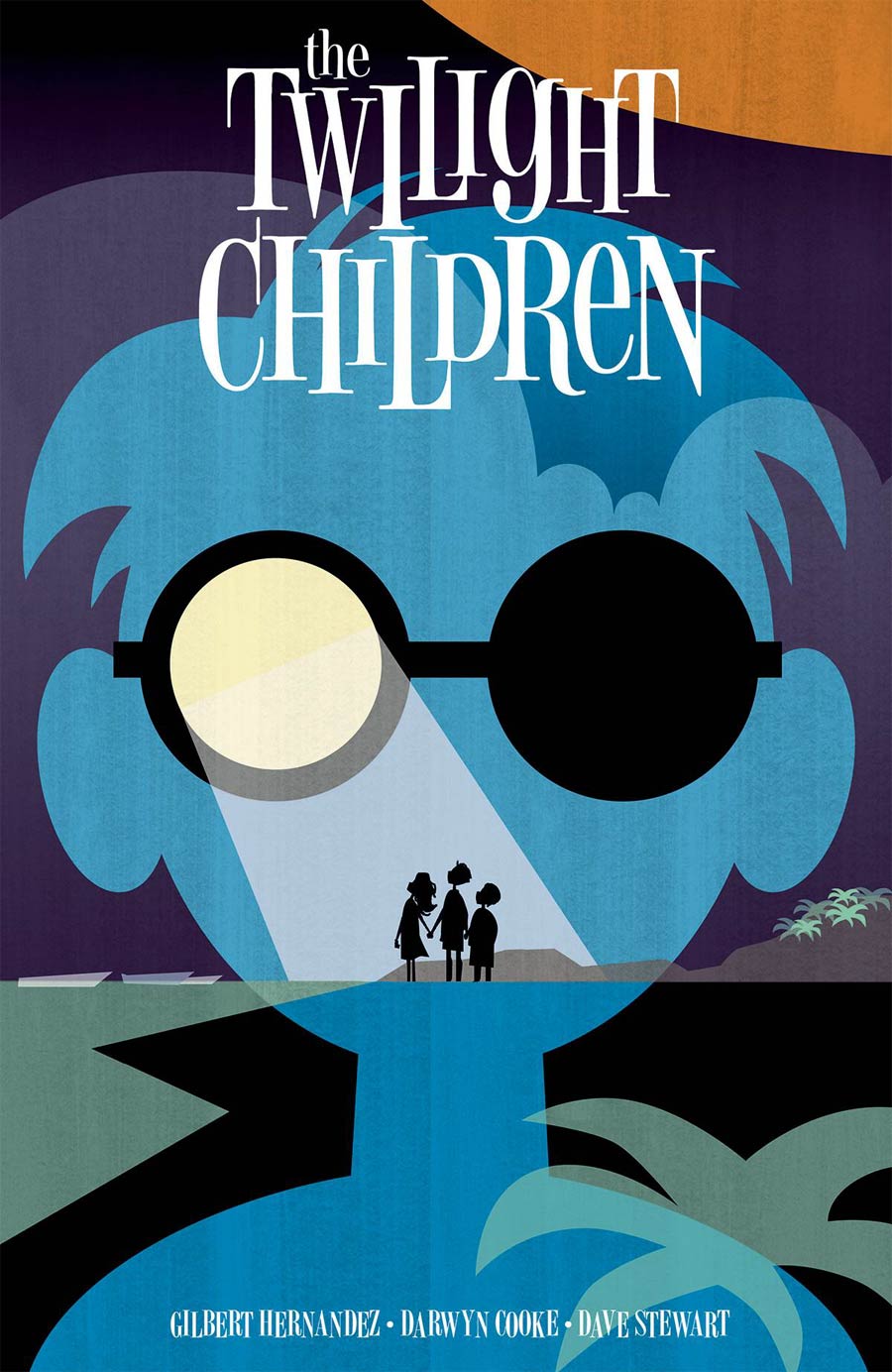 Individually, the names of both Gilbert Hernandez and Darwyn Cooke are generally reason enough to pick up a book. Together, they've crafted a reminder of what comics are for in the first place.
Hernandez, in a rare turn scripting for another artist with Cooke, transports us once again to a remote Latin American village for this unique sci-fi fairytale. The arrival of a mysterious white orb spreads blindness in its wake, while a beautiful stranger catches the eye of a young scientist.
With only four issues to work with, the all-star creators make the most of their limited space. Visually inventive, always unpredictable, and deeply moving, this is a collection not to be missed.
Gilbert Hernandez (W), Darwyn Cooke (A) • Vertigo Comics, $14.99
– Paul Mirek
Artificial Flowers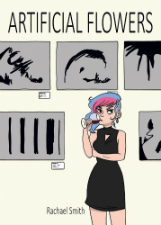 After the dark surrealism of last year's deeply touching (and British Comic Awards-nominated) graphic novel The Rabbit, Rachael Smith returns to a less nightmarish status quo with her latest offering from Avery Hill Publishing, Artificial Flowers.
Bringing together characters from her first longer-form work House Party and her early self-published comic I Am Fire, Artificial Flowers tells the story of struggling would-be artist Siobhan, living in London on an allowance provided by her mother and father. When her pyromaniac younger brother is foisted on her by those selfsame despairing parents the pair's fractious relationship evolves into an unlikely and rewarding artistic partnership…
Artificial Flowers is another piece of solid, character-led storytelling from a creator who long since carved out her place as one of the rising stars on the UK indie scene.
Rachael Smith (W/A) • Avery Hill Publishing, £9.99
– Andy Oliver