Hope On is an anthology that, like so many slice-of-life offerings from the self-publishing world over the last year, materialised as a by-product of the current global situation. Edited by Nithin Mathew and Sanid Asif Ali, Hope On came about through a social media shout-out for personal stories in the weeks after the pandemic hit. What emerged from that process was a collection of six stories that all embodied themes of "optimism, compassion and goodness."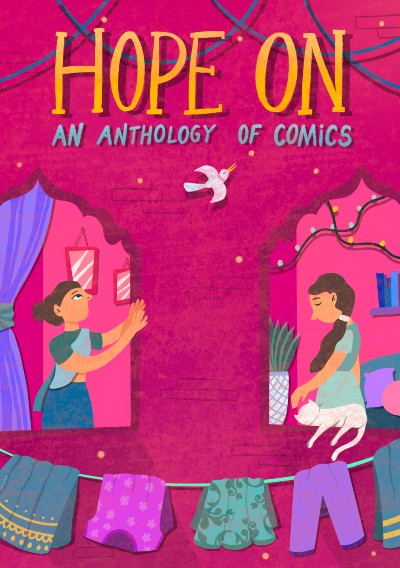 Cover by Nitya Menon
The artists involved in the collection all originally met at India's Indie Comix Fest in Kochi. Each has taken an experience narrated by a stranger and brought them to life as a sequential art narrative. Small moments of relatable humanity are often at the core of these stories. The first short comic 'And That Was That' (below), for example, relating an episode in the life of Neha Gupta and illustrated by Sanid Asif Ali, depicts an unexpected act of kindness in the midst of the early stages of lockdown while the second story 'Changes' (narrated by Padmakumar and visually interpreted by Aakash) is a beautiful retrospective tale of the narrator's late mother that speaks of acceptance and overcoming division. The tone and subject matter of every entry may differ but each instils a sense of welcome positivity in the reader.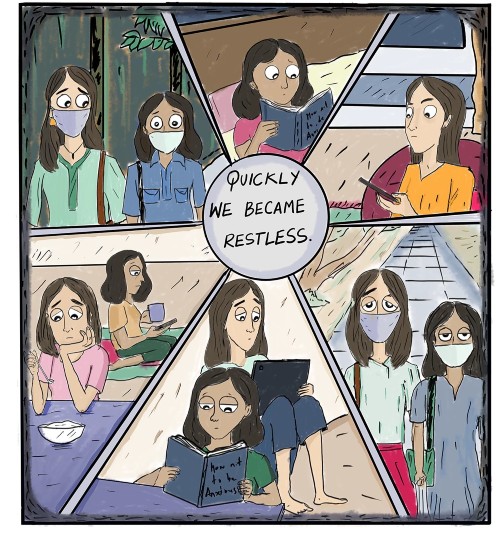 This is very much the essence of Hope On, providing us with accounts that inspire and uplift despite the trying circumstances their protagonists find themselves in. Perhaps the most interesting visually is 'The Ties that Bind' illustrated by Parvati Menon from an anonymous source which mixes a manga-influenced sequential style with powerful visual metaphor and symbolism as it recounts the story of two close long-time friends who make the difficult decision to separate for the good of each other's mental health.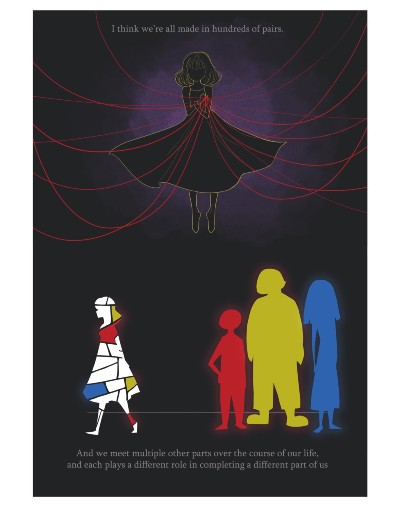 In the second half of the anthology 'Knock for Chocolates' (story by Nirosha Shanmugham and art by Nithin Mathew) is a joyous account of a spontaneous shared Christmas between strangers in a hostel while 'Stepping Up' (story by Sneha and art by Geeti Barai) is a reminder of how communities have come together in the pandemic. 'Broken Crayon' (story by Jayasri KS and art by Jess MJ) is the finest example of pure comics craft in the book with shifting perspective, affecting colour choices  to communicate mood and theme, and an excellent sense of panel-to-panel pacing all bringing added pathos to this tale of a woman escaping from an abusive environment and moving onwards.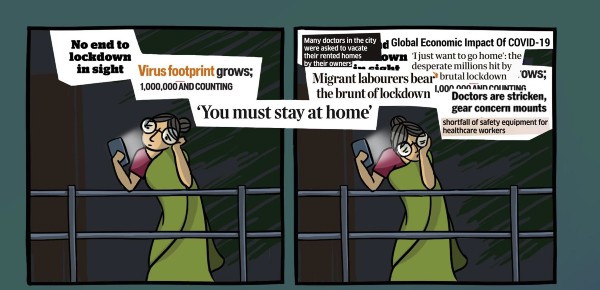 While the visuals in Hope On are on occasion less elaborate in delivery it's that same raw quality that adds to each story's sense of authenticity. In what sometimes seems like these unendingly uncertain times Hope On underlines that even when things are at their darkest, kindness and hope can shine through. The anthology is available to read and download for free online here. I'd strongly recommend that you do.
Review by Andy Oliver