It would be wrong to describe Demitri Vassiliadis's Memoirs of Metamorphosis as oblique. Its thematic core is there for the reader to discover for themselves. But it is work that asks its audience to instinctively react to its hypnotically grotesque imagery rather than to meticulously interpret; to experience as much as to read. It's also one of the most intense comics I have read this year which in itself is something of a feat given that Vassiliadis tells his story in just 11 pages.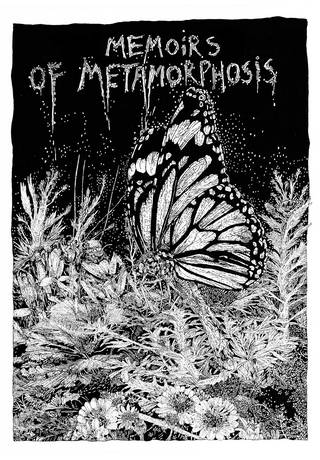 Set in a parallel dystopian world where dying ruined cityscapes reflect the collapse of the humanity that dwells within them Memoirs of Metamorphosis is a blend of stream-of-consciousness meditations on a time of societal crisis and disturbing visual allegory. "This disease that continues to live within us had drained deep into the soils of the earth" the unseen narrator says in an early section as people begin to blend with the buildings they are trapped in; architecture and the organic merging into something horrific. There is a yearning desire in all this transformation for something "to return us to salvation, back to the humane" but the cycle seems unbreakable, and hope futile.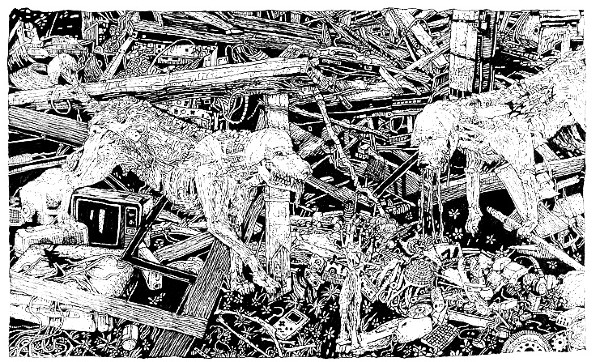 The obvious take from this is, of course, one related to the events of the last year and a half, but even without that analogy what Vassiliadis provides here is a nightmarish graphic essay on environment and our place within it, of disruptive forces changing our perspective forever, and hopelessness in a world where the rules have shifted beyond our control.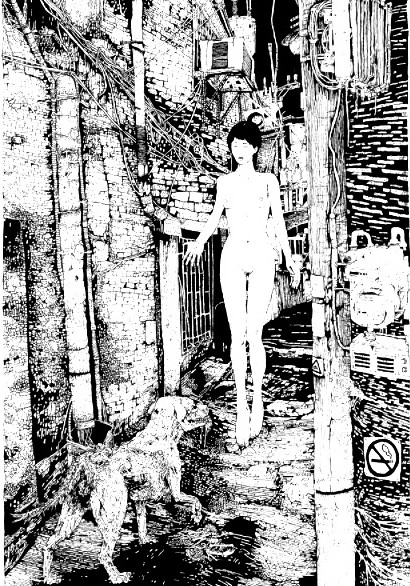 Doubtless it will be Vassiliadis's art that will grab many readers' imagination first. It's incredibly intricate, every panel a story in itself, and darkly imaginative to an unnerving degree. Memoirs of Metamorphosis is a journey into the most obsidian recesses of the human experience and one that even the most casual reader will not soon forget.
Demitri Vassiliadis (W/A) • Self-published, £5.00
Buy online here from Mega City Comics
Review by Andy Oliver
Read more small press articles here at BF