HCZF MONTH! One of the joys of events like Hackney Comic + Zine Fair is the opportunity to discover new practice from creators you have not encountered before. I consider myself and Broken Frontier to be reasonably well embedded in the UK small press scene but touring the online halls of HCZF over the weekend brought to light a number of artists whose work I had yet to sample. That is, of course, a testament to the curatorial prowess of fair organiser Joe Stone and his team, without whom I may not have come across the autobio comics of today's review subject Lesley Imgart. You can read more about that process in our major HCZF interview with Stone yesterday at BF here.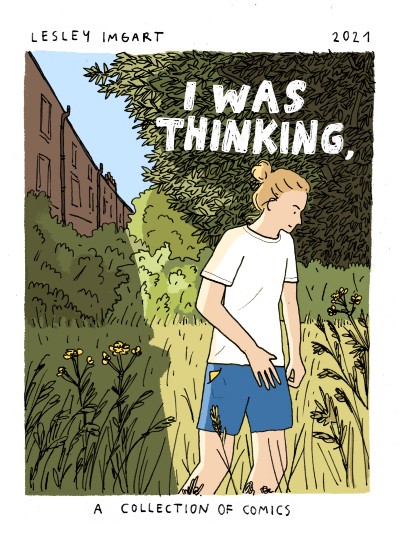 Imgart's I Was Thinking collects a number of slice-of-life strips created between January 2021 and August 2021 and, as such, includes themes, thoughts and experiences that may be familiar to many of us from that time. The first story 'Doing My Best' emphasises one of Imgart's greatest strengths as a sequential artist – an ability to tell very human stories without the need for a single human character to be shown on-panel. It's a philosophical reflection on the things that shape us, the choices that make us the people we are, and the roads not taken. Its existential ponderings border on graphic poetry; a thread that runs through much of the work herein.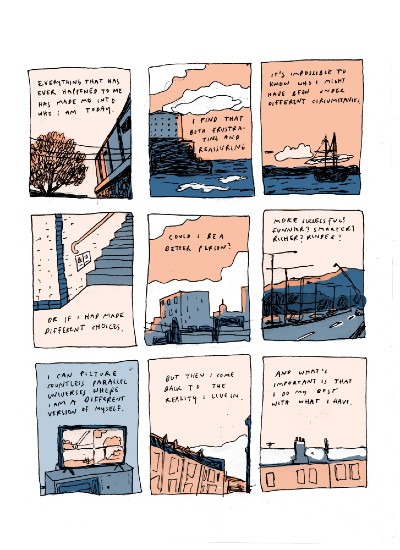 Some material in I Was Thinking is untitled but captures as much through immersing us in a moment as a longer piece might. The bittersweet blend of melancholy and contentment; the majesty of nature; the need to keep moving and living when all seems hopeless; or the competitive pull of conflicting worries.
An intriguing sidenote to I Was Thinking is how often Imgart will provide brief commentary on strips, giving insights and context in a way that doesn't over-explain or affect the reader's ability to infer and interpret for themselves. Two strips 'Going Somewhere' and 'Scared' approach topics of pushing forwards and acknowledging our fears that will no doubt ring true for many about the realities of living in lockdown.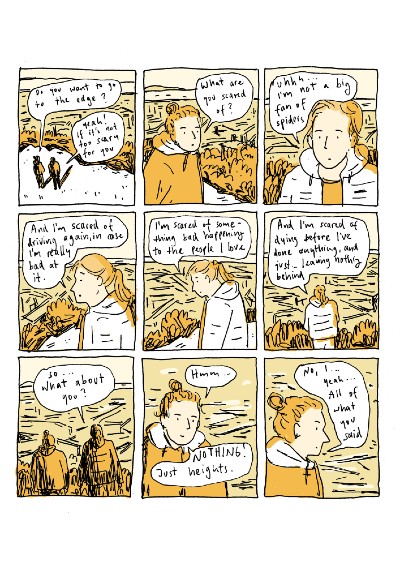 Indeed, it's Imgart's profoundly empathetic voice that makes this such a superior autobio compilation. Throughout the assembled shorts we are reminded of simple yet profound moments like the comfort of losing ourselves in our own thoughts; the symbiotic balance of positivity and negativity in our lives; of the unpredictability of the paths we take; or the embrace of nostalgia.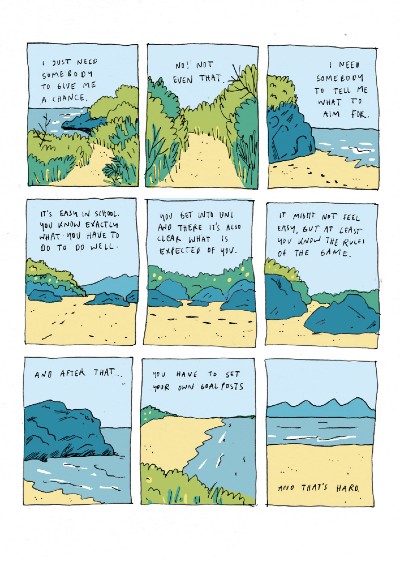 I Was Thinking is impressively confident work with a lyrical pacing, a considered use of colour to enhance mood and subject, and a wholly accessible yet quietly sophisticated approach to visual storytelling. You can find Lesley Imgart in the online Hall Three at HCZF.
Lesley Imgart • Self-published, £10.00
Follow HCZF on Instagram (@hackneycomicfair) and Twitter (@hackneycomics) for updates, and head over to www.hackneycomicfair.com for more information about the event.
Review by Andy Oliver