Image Comics has provided BF a preview to their titles (Prophet, Chin Music, The Walking Dead, Storm Dogs) , coming to stores today.
Chin Music #1
Story by: Steve Niles
Art By: Tony Harris
Price: $2.99
Shaw is a man on the run and lost in time. Fleeing ancient enemies, Shaw finds himself in prohibition-era Chicago surrounded by gangers and demons alike and caught between law enforcement and the local supernatural underground. CHIN MUSIC is a tale of mysticism and violence like nothing you've experienced before.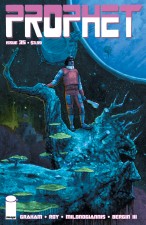 Prophet #35
Story by: Brandon Graham & Simon Roy
Art By: Simon Roy
Cover By: Zachary Baldus
Price: $3.99
With the help of an ancient force, New father Prophet searches for a weapon to fight a deadly threat to the Empire.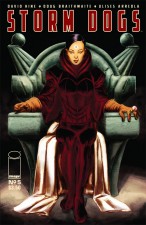 Storm Dogs #5 (of 6)
Story by: David Hine
Art By: Doug Braithwaite & Ulises Arreola
Cover By: Doug Braithwaite & Sue Braithwaite
Price: $3.50
There are crimes far worse than murder. Where logic, reason and sanity end…there is Dark Science.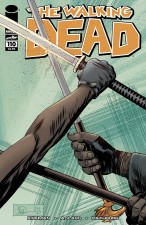 The Walking Dead #110
Story by: Robert Kirkman
Art By: Charlie Adlard
Price: $2.99
Ezekiel vs. Michonne?