With the beginning of October being notable for both the ShortBox Comics Fair and the lead-up to the Halloween season it seems appropriate that our first look at what the annual online digital fair has on offer this year should be Jack, a short comic with a supernatural slant. From my own early purchases it's reassuring to note the line-up of work is the same expertly curated array of indie material, ranging from alt comics experimentation through to imaginative takes on genre fiction. If you have ever wanted to point a non-comics reader in the direction of what comics can be rather than what they assume them to be then you will find no better showcase for that potential in all its forms than the ShortBox Comics Fair.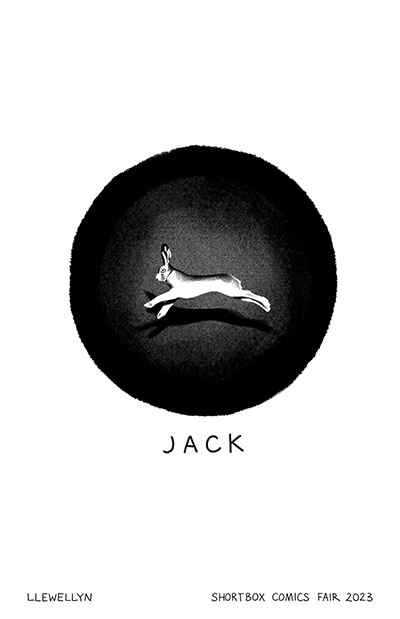 Megan Llewellyn's Jack is a 16-page supernatural/horror story that is heavy on atmosphere and sparing in dialogue. It follows an unnamed protagonist on a late night car journey who eventually finds themselves driving through the dense darkness of a wooded area. Fate steps in though when they nearly run into a young woman clutching a rabbit underarm, with eerie and devastating consequences…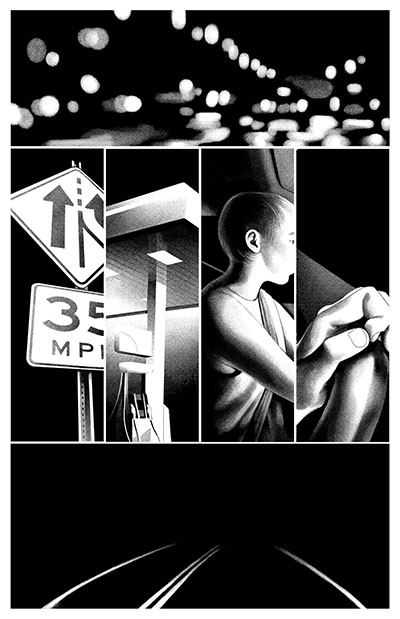 Llewellyn's visual storytelling is outstanding here with the black and white art contrasting light and stygian darkness to chilling effect. The near photo-realistic art, the clever page layouts that emphasise the monotony and solitude of being on the road alone, and the constant changes in perspective to create a sense of movement and environment, combine to create a truly immersive piece of sequential art.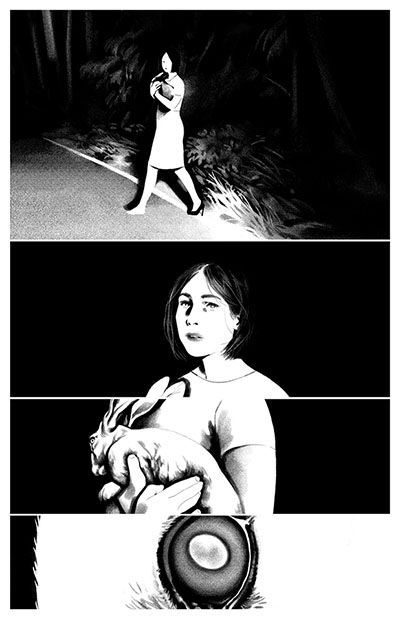 Like all the best ghost/supernatural short stories there's enough left to the readers' imagination at the tale's denouement to make its events linger with us all the longer. Here the otherworldly qualities of Jack become all the more pronounced, though with subtlety and nuance. A perfect Autumn read as the nights draw in, and an excellent introduction to the work of Megan Llewellyn.
Megan Llewellyn (W/A) • ShortBox Comics Fair, £3.00
Review by Andy Oliver