The second place winner in 2019's annual Manga Jiman competiton (held at the Japanese embassy in London), Alxndra Cook's Kiyomi's Prequel is now available to buy in print in an extended edition. Cook's work has featured before at Broken Frontier (and she's been a guest artist at our Gosh! Comics and Broken Frontier Drink and Draw) but in terms of storytelling sophistication this short comic is a world away from those fun but perhaps ultimately ephemeral zines.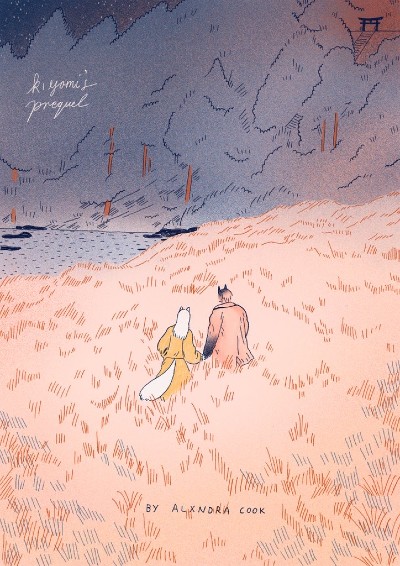 Presented in its highly atmospheric colour incarnation, Kiyomi's Prequel is part of a longer-form narrative. But this small press offering works as a self-contained tale in itself as well as setting up plot threads to be picked up at a different time. It's a love story that explores themes of attraction between the gods, with manipulative deities behaving with the usual capricious guile and childlike entitlement that characterises such myth-like entries.
Wandering spirit Hiderigami comes across the beautiful Kiyomi on his travels and petitions her mother, the goddess Inami Okami, to allow him to marry her daughter. Determined to get his way, he threatens to cause drought and famine for her mortal worshippers should Inami Okami refuse, diminishing her power as a result. So begins a struggle for control between deities that will take in desire, devastation and a twist or two in the tale…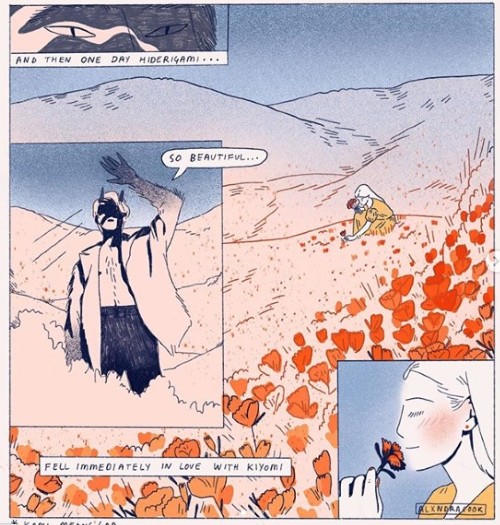 As mentioned, Kiyomi's Prequel can be enjoyed as a standalone comic but it's of more interest in what it hints at – both in terms of the wider story it represents and the exciting new prospect who has committed it to the page. Cook's art has a clear line and an accessible appeal with the stripped back physicality of her characters ensuring our immediate empathy with their emotional states. In terms of pathos and drama there are some highly charged scenes as they move through her detailed backgrounds, and her use of colour is rich but delicate, bold yet subtle, amplifying the themes and mood of surrounding events.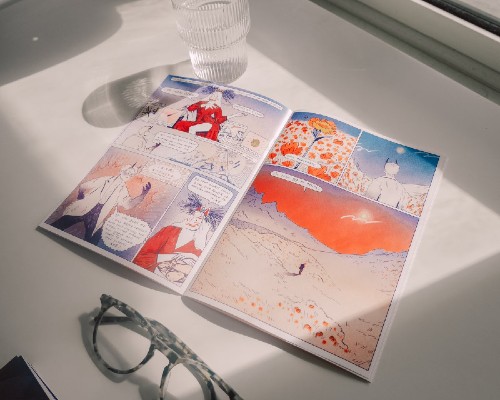 Where perhaps there are occasional weaknesses is in the lettering where there are some naiveties apparent but otherwise this is hugely impressive early work. I was particularly taken by Cook's page structures, with pacing and composition that intuitively reflect differing moments in the story from ominous foreshadowing to poignant realisation, through to quiet introspection. At nine pages Kiyomi's Prequel is more a taster for what is to come but it certainly whets the appetite for a most exciting newer talent on the UK comics scene.
Visit Alxndra Cook online store here where you can buy Kiyomi's Prequel directly here. You can follow Alxndra Cook on Instagram here and on Twitter here. 
Review by Andy Oliver