Edited by Simon Moreton (Minor Leagues) and Ali Bamford, Lettuce Bee is a new zine-style anthology that brings together a whole host of international creators in what looks to be one of the small press treats of 2019. The collection also features work from Broken Frontier 'Six to Watch' creators including Jayde Perkin, Peony Gent, Sabba Khan and Brigid Elva.
This one really does have an absolute dream line-up of small pressers and we can't wait to give it a read. We're thrilled today, then, to give Simon Moreton the opportunity to talk below about what we can expect from this project…
Lettuce Bee is a new anthology, put together by myself and Ali Bamford (Hopeless Sapling distro). It has been a while in the making – life got in the way, as it often does – but it's finally here, in all its old-school parish-newsletter zine glory.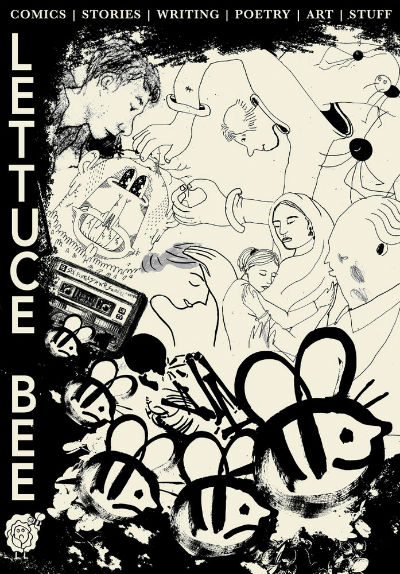 Lettuce Bee runs to 50 A4 pages of work made by old friends, new friends, strangers, and peers from all over the place; some of them make things for a living, some for a hobby. Some needed pestering to make anything at all, and some were already making things just for the sake of doing it.

Iona Fox
It's an eclectic mixture. Peony Gent provides an account of some days in May, while Joff Winterhart (Days of the Bagnold Summer, Driving Short Distances) observes people on the 75/76 bus in Bristol (Hengrove, Hartcliffe, Bedminster, City Centre, Cribbs Causeway and back); Meriel Harrison writes about the memory and rediscovery of a Bell Beaker burial in Herefordshire, three thousand years later; Timothy Senior provides us with a view from inside a vanished German cathedral, pulling together Old German sources to detail its rooms and its structure and memories.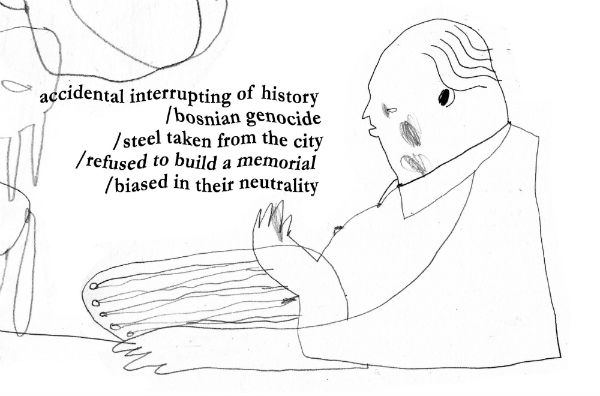 Peony Gent
There are comics on flight and perspective from Iona Fox, grief and progress and change from Jayde Perkin; stalwart of the UK small press scene Rob Jackson offers paintings of a landscape seen from a van, shortly before the views were consumed by wildfires, and Sabba Khan considers sibling conflict and gender roles through the lens of her growing up as a working class second generation Pakistani Muslim migrant.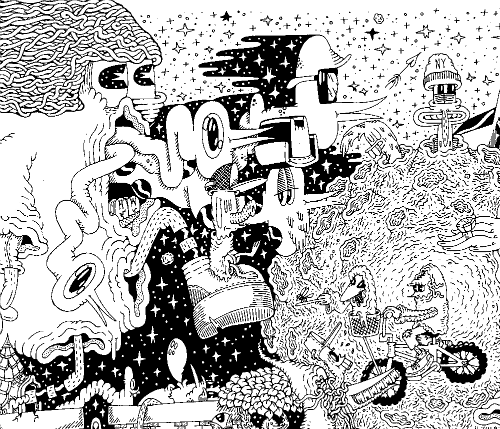 Jacob Knill
Then there are meditative, instructive comics from Andrew White (Yearly); meticulous yet wild drawings from man of mystery Jacob Knill; there's writing about walking from John Porcellino (King Cat), underrated records from Jason Martin (Laterborn, Black Tea) and early musical discoveries by Jeff Miller (Ghost Pine), along with a spot illustration from Delaine Derry Green (Not My Small Diary, My Small Diary) dug from her archives of drawings and art.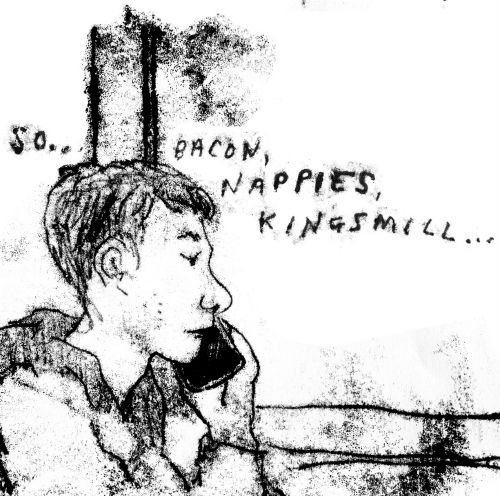 Joff Winterhart
We also have skincare tips for the wobbly of self worth from Cherry Styles (Synchronise Witches, Chapess Zine, Grub), satirical collages from Grace Denton, walking reports of historical seascapes from Maxim Peter Griffin (Field Notes); personal, irreverent poetry from musician Dan Cooper, scalding political pieces from Welsh author and activist Ben Gwalchmai, and cut-up poems from Nathan Penlington, assembled from indexes of the magazine of weird news, Fortean Times, with illustrations to boot; tying it all together, we have expressive, raw, stunning drawings and comics from the incomparable Brigid Elva.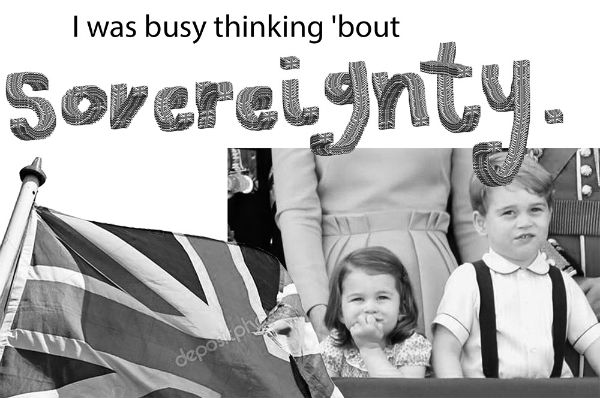 Grace Denton
The aim was to make something unfussed by fashion, that at its heart tried to be about making work, providing a platform, sharing voices, and making something meaningful but unostentatious in a noisy world. We hope we've gone someway towards doing that.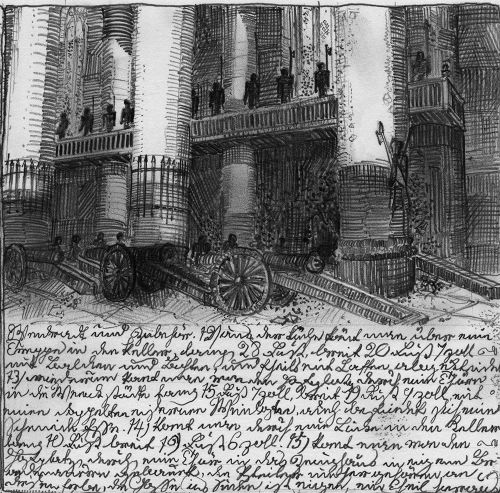 Timothy Senior
All the exhibitors in order of appearance.
Rob Jackson
Brigid Elva
Grace Denton
Nathan Penlington
Ben Gwalchmai
Joff Winterhart
Timothy Senior
Meriel Harrison
Maxim Peter Griffin
Iona Fox
Jayde Perkin
Jeff Miller
Delaine Derry Green
Andrew White
John Porcellino
Dan Cooper
Jacob Knill
Cherry Styles
Sabba Khan
Jason Martin
Peony Gent
Edited by Simon Moreton and Ali Bamford