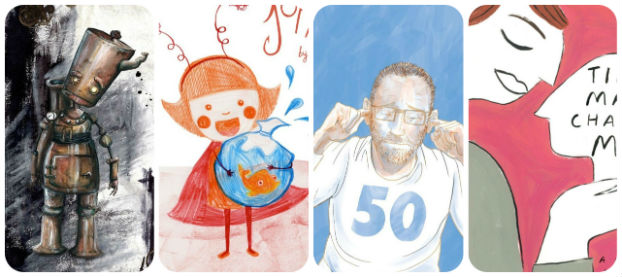 A bit of fun today as we head towards the end of the year and the end of the decade (and yes, technically, I know that's actually really a year away) as I look back at ten UK self-published comics from the last ten years that meant a lot to me at the time and represent some of the finest work I covered through that period.
This is categorically not a "best of" list but a nod in the direction of a handful of creators whose work inspired me in that timeframe. I have deliberately ignored anthologies and micropublished work here. This is all self-published practice and some of it is now obviously out of print. But it seemed fitting as we leave the 2010s to reflect and celebrate just some of the artists and comics that played a part in shaping Broken Frontier's direction in those years. (Much of below has been recycled from our annual 'Ten UK Small Press Comics You Need to Own' columns.)
Tick (2011)
Rebecca Bagley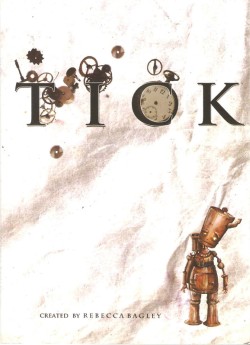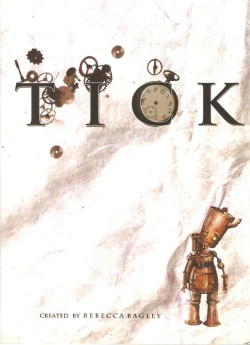 Our 2016 Broken Frontier 'Six Small Press Creators to Watch' artist Rebecca Bagley's style has evolved markedly since the publication of this achingly tender one-shot story but it remains one of my all-time favourite small press comics. This story of a strange little mechanical man, discovered long forgotten in an old house, is a beautiful and touching tale of finding one's place in the world and features stunningly composed, unforgettably atmospheric visuals.
An absolute gem and one that holds an important part in Broken Frontier history because this is where my dedication to actively championing emerging creators began. Rebecca has gone on to make big waves in children's illustration in books like Harry Heape's Shiny Pippin series and Jermy Strong's Armadillo and Hare. Comics' loss is, undoubtedly, a huge gain for the smaller readers out there!
Small Pressganged review here.
 Small Pressganged soundbite: Bagley presents a layered and captivating tale here, brought to visual life with an exquisite eye for detail and a remarkably assured and confident storytelling style. If you don't instantly fall in love with Tick after a first reading then, quite frankly, you have no soul…
 Follow Rebecca Bagley on Twitter here and on Instagram here
Jonah (2013)
EdieOP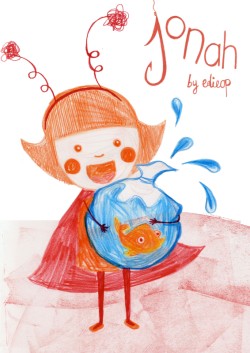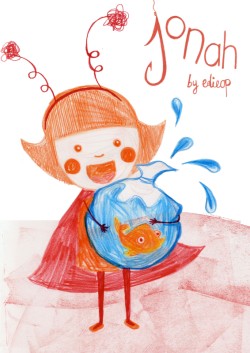 Since we first featured her self-published  comics on the site EdieOP has gone on to be published by Avery Hill Publishing in anthology Reads and her own debut graphic novel Maleficium, the latter of which was nominated in the British Comic Awards. Edie has also since become part of the Broken Frontier team. Jonah was the first of her comics that I reviewed in 2013 and told the macabre tale of a jolly toddler bringing home the new pet fish she obtained at the "Hook-a-Duck" stall at the fair. But Jonah's seemingly innocuous presence quickly morphs into something far more sinister…
Edie's approach to the form has a childlike innocence visually but it's imbued with a sense of almost malevolent glee. Her tagline of "The Sunny Side of Sinister" probably sums up her output most succinctly, economically and accurately. Darkly funny comics that make for compulsory reading.
Small Pressganged review here
Small Pressganged soundbite: A nefarious imagination is only one part of the recipe for success for EdieOP's tangled tales though. What really brings them to melancholic life is the ingeniously beguiling and childlike artwork that lures you into her narratives with an inoffensive charm, only to spring its grotesque visual trap on you when you are wholly incapable of escaping its clutches.
Follow EdieOP on Twitter here and on Instagram here
Was it… Too Much for You?/Ollie and Alan's Big Move (2015)
Danny Noble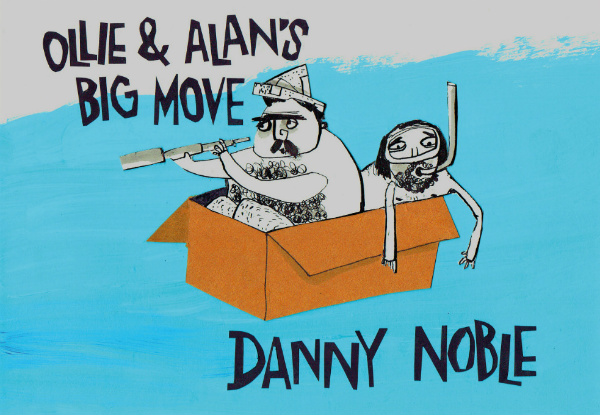 These two books feature the deliciously debauched misadventures of the perpetually naked Ollie and Alan, Danny Noble's alternative universe versions of actors Oliver Reed and Alan Bates who retired to a small suburban flat after being overcome by the frisson of their nude wrestling scene in Ken Russell's film Women in Love in the late '60s.
Bitingly witty, boundlessly inventive, perfectly paced and demonstrating the most profound fluency in the pure language of comics, the two collections of Ollie and Alan's recklessly drunken, bizarre exploits – Was it… Too Much for You? and Ollie and Alan's Big Move – were the absolute highlight of my reviewing year at Broken Frontier in 2015. Danny Noble has illustrated Adrian Edmondson's children's books and her first graphic novel Shame Pudding will be published next year by Street Noise Press.

Small Pressganged review here and here, and interview here
Small Pressganged soundbite: Danny Noble's comic genius is surpassed only by her comics genius. In a decade of Broken Frontier reviewing I have never encountered an artist with a more naturally instinctive command of the unique storytelling possibilities of the comic page.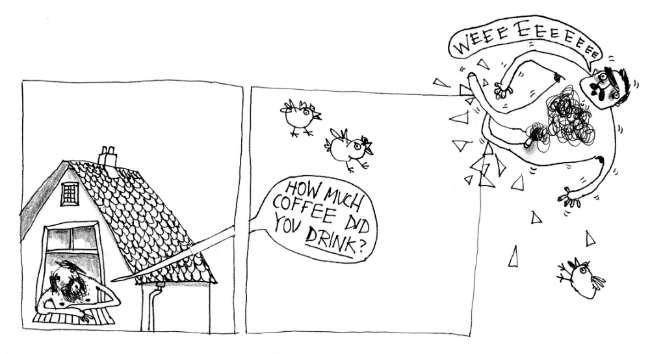 For more on Danny Noble's work visit her site here and follow her on Twitter here and on Instagram here.
Minor Leagues (2016 – present)
Simon Moreton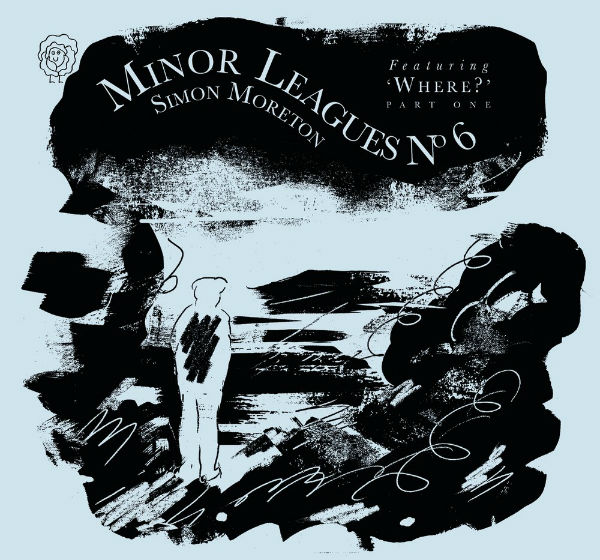 The minimalist autobiographical approach of Simon Moreton's SMOO comics instantly connected with me when I first discovered it. But it's been his cross-media approach in Minor Leagues that has proved to be the pinnacle of his output so far, particularly his masterpiece 'Where?' which has been serialised over the last four issues from #6.
This deeply personal project that combines the history of the hill Titterstone Clee and the communities (including his childhood home Caynham) that have lived within its presence, an exploration of Moreton's own identity and childhood, and also takes in Moreton's own study of the grieving process following the recent loss of his father. It's the finest work to date in a vast body of excellence from one of the most important figures in the history of the UK small press scene.
Small Pressganged review here and guest article here
Small Pressganged soundbite: Universal in theme but deeply personal in specificity it's an outstanding and expansively structured piece of autobio work; a zine that underlines that within that particularly rich seam of UK small press practice Moreton remains its most innovative, important and, crucially, most relatable artist.
For more Simon Moreton follow him on Twitter here and Instagram here. You can order Minor Leagues from his online store here. 
I Drank Holy Water (2016)
Olivia Sullivan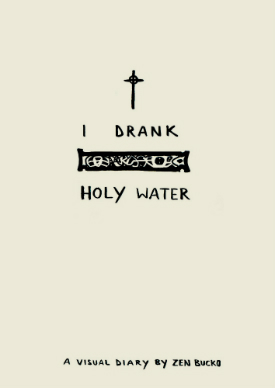 The first comic I reviewed from 2017 Broken Frontier 'Six to Watch' artist Olivia Sullivan who went on to SID from Good Comics, further self-published experimental comics and a shortlisted place in the Association of Illustrators World Illustration Awards. It was a one-shot piece of autobio that immediately stood out and Sullivan's alt comics have continued to prove spell-bindingly abstract in presentation.
I Drank Holy Water is an uncompromising autobiographical account of Sullivan's childhood relationship with religion, chronicling her early rebellion against its arcane rituals and inexplicable strictures. The book then looks at the effect those years had on her in later life with a raw and uncomfortable candour.
While its subject matter may have been oft explored it's Sullivan's distinctive approach that impresses with its shifts from anecdotal dark humour to stream-of-consciousness imagery, all given extra resonance by her affecting use of language.
Small Pressganged review here
Small Pressganged soundbite: If such a thing can be said to exist then it could be argued that Olivia Sullivan's art has a strangely caricatured realism to it – a distorted verisimilitude that echoes its dark and very personal monologue.
For more on Olivia Sullivan's work visit her site here and follow her on Twitter here and Instagram here.
Time May Change Me (2017)
Jayde Perkin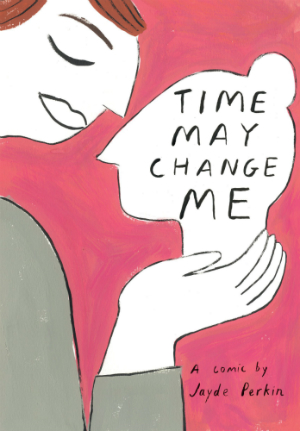 Jayde Perkin has gone on to many great things with I'm Not Ready, the graphic memoir this minicomic would evolve into winning the ELCAF x We Transfer Award in 2018 and Mum's Jumper, her acclaimed children's book on grief and parental loss, published from Book Island this year.
Perkin's delicately constructed Time May Change Me was an account of coming to terms with the loss of her mother and interweaves flashbacks to her childhood with thematic references to the music of David Bowie.
Her highly stylised art embodies a most expressive humanity and her use of visual metaphor adds an extra layer to its pages, ensuring a greater connectivity with her readership. Switching from traditional panel-to-panel storytelling to longer prose sections it's a heartfelt and candidly honest piece of work.
Small Pressganged review here
Small Pressganged soundbite: This is a comic where, strangely enough, what isn't said speaks as eloquently as what is. Perkin brings us directly into that experience of feeling so trapped and imprisoned by our sorrow that time itself becomes an indistinguishable morass of pain and hopelessness. A heartfelt and tender account of coming to terms with bereavement with an almost cyclical structure.
For more on the work of Jayde Perkin visit her site here and follow her on Twitter here and Instagram here.
Cindy and Biscuit: Sundays (2017)
Dan White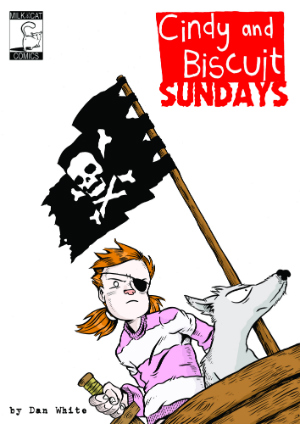 The greatest self-published comic never to have been picked up by a pro publisher. That's essentially what the Cindy and Biscuit series has been and this, the final entry in the run to date, is a great showcase for the imagination and tender characterisation that the book has embodied.
Cindy and Biscuit is about a fierce little girl and her trusty canine chum and the bizarre supernatural, cryptozoological and extraterrestrial threats they see off. The genius of White's twice British Comic Award-nominated books is that to a large degree the bizarre menaces that Cindy and her dog pal Biscuit encounter are really only a colouring for a comic about childhood imagination, loneliness and friendship. This really is a genuinely all-ages comic that can be enjoyed on different levels by both children and adults.
This one-shot traces the misadventures of the pair over various Sundays across the year with White's energetic cartooning a focal point. You'll meet Lovecraftian horrors in the local swimming baths and encounter an alien artefact in the woods, and if you don't at least feel like shedding a small tear at the issue's conclusion then you have no heart. A consistently wonderful piece of comics.
Small Pressganged review here
Small Pressganged soundbite: If you've yet to plunge into Dan White's small press masterpiece this self-contained collection of short tales is an excellent and highly recommended starting point. Standard final Broken Frontier Cindy and Biscuit review plea to publishers: Please someone out there pick up this genius all-ages offering, collect it and bring it to the far wider audience it's owed!
For more on Dan White's work visit his site here and follow him on Twitter here and Instagram here.
50 (2017)
Sean Azzopardi

What would this list be without a mention for one of the most important fixtures on the UK small press scene – that great stalwart presence Sean Azzopardi. His autobio anthology 50 was a benchmark moment in his comics career in 2017 from a versatile creator and organiser who can turn his hand to anything from slice-of-life comics to genre stories.
50 was published to mark a rather significant birthday for the creator and is another engaging collection of autobiographical vignettes and short stories that jump through the decades and are steeped in Azzopardi's trademark bleak honesty and self-deprecating wit, from a brutally frank account of his strained relationship with his father to throwaway humour surrounding a discarded sex toy.
Over the last few years Sean Azzopardi's comics have become notable for the sense of invention and playfulness to their layouts and his ability to exploit the possibilities of the page to enrich the emotional nuance of his work. 50 is published in an A4 format that really allows his art to breathe and these narrative techniques to shine. This is a comic that deserves a far, far wider readership.
Small Pressganged review here and creator's commentary here
Small Pressganged soundbite: The symbolism of 50 weaves itself in and out of panels, echoing the past, underlining that we are all subject to life's caprices, exposing the illusion of control and the dual myths of direction and purpose… this is prime Azzopardi at the absolute top of his game.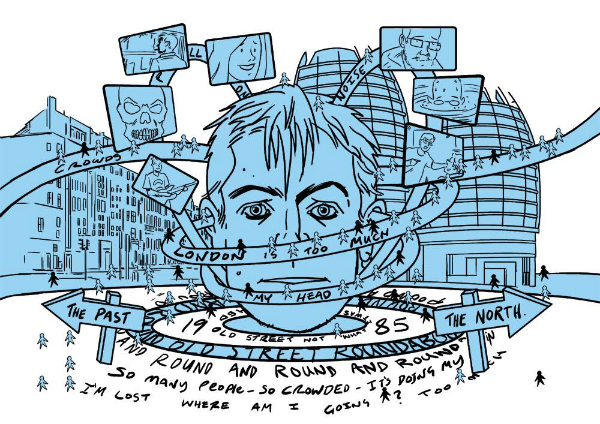 For more on Sean Azzopardi's work visit his site here and follow him on Twitter here.
Morning Tide/Evening Light (2018)
Peony Gent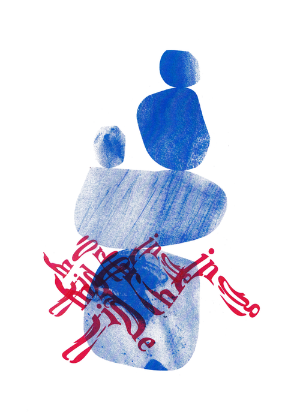 The visual poetry of Peony Gent continues to break new ground in UK comics; something that was recently recognised when she was announced as the new Illustrator in Residence at House of Illustration. Few of her offerings underline her bold approach to the form more than the double-pack Morning Tide/Evening Light from 2018.
Practitioners like Peony Gent only come along once every few years. I've had the privilege of championing the work of many, many creators whose clever use of the very structure of the page has informed their sequential storytelling. But finding artists who think beyond what they can do with the form and start dreaming instead about how they can expand upon its possibilities is a truly exciting prospect.
Gent's trademark visual poetry is more of a sensation or immersive experience than an exercise in reading or comprehension. She continues to re-imagine the boundaries of the page allowing words, colour and imagery to melt and merge into one another in a truly visceral reading experience.
Morning Tide/Evening Light are two related autobiographical works that explore themes of loss, regret, recovery, release and rebirth. It's rare to be able to describe anyone in comics as truly unique voice with any semblance of authority or validity. But Peony Gent is most assuredly just that.
Small Pressganged review here
Small Pressganged soundbite: That Gent's practice crosses media isn't in itself unique but what does mark her out as one of the most important newer voices in the small press world is the pioneering manner in which she adapts the storytelling tools of the medium to her ends; breaking free of the self-imposed and self-defined confines that limit others and re-imagining the canvas of the comics page… It's artists like Peony Gent who continue to remind us not simply of the strengths of what comics are but of the many possibilities of what they can be.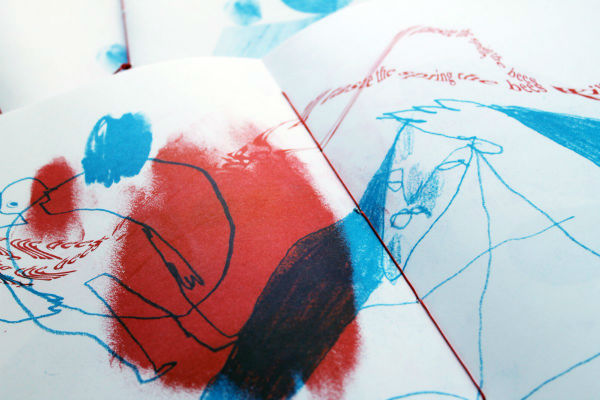 For more on Peony Gent's work visit her site here and follow her on Instagram here and Twitter here.
Local Angrej (2019)
Aleesha Nandhra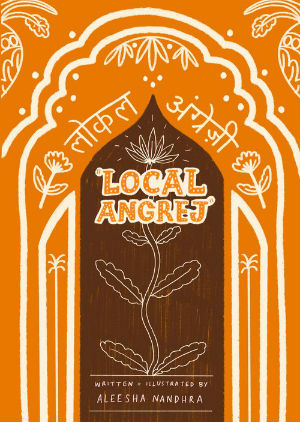 And, finally, one from this year from a creator I believe you will be hearing so much more from in 2020, artist Aleesha Nandhra. Local Angrej depicts the 2019 Broken Frontier 'Six Small Press Creators to Watch' creator's experiences as she travelled alone in India for the first time. It examines questions of dual cultural heritage and identity – not simply of how others perceive us but also of how we perceive ourselves.
The title translates to "local English" and the comic opens with a reflection on that duality as Nandhra talks of India, the birthplace of her mother, as "a place where so many things are familiar. Yet so many unfamiliar to a 'Westerner' like me." Powerful in its understatement, Local Angrej poignantly captures the inherent contradiction of Nandhra's journey as she immerses herself in a world which she simultaneously feels intimately connected to and yet strangely isolated from at the same time.
Small Pressganged review here and interview here
Small Pressganged soundbite: In these pages we observe Nandhra's interactions with local characters, her struggles with language amongst a gracious populace ("So far 4 locals have told me that my Hindi is good. I know it's not") and her ongoing quest to explore a part of her identity that is contradictorily both nebulous and tangible. Throughout a sense of family is a constant travelling companion and, indeed, that comes to the forefront in a quite beautiful denouement that will bring a tear to the eye of many readers. Local Angrej is impressive work and feels like it could be an opening chapter in a much longer-form narrative.
You can visit Aleesha's site here and also follow her on Twitter and Instagram.
For regular updates on all things small press follow Andy Oliver on Twitter here.