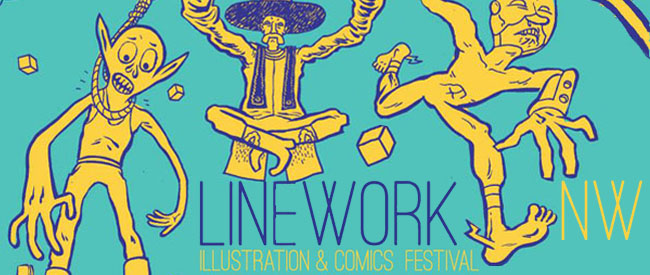 Linework NW followed up the success of its inaugural show last year by pulling off the impressive trick of nearly doubling its number of exhibitors without expanding its show floor or losing any of its small show charm. How did it manage this?
Well, the show organizers simply switched out half of the exhibitors from one day to the next, so that each day had its own unique line-up of creators. This gave attendees even more of an incentive to show up for both days, while also being able to see nearly twice as many creators as a show this size could normally hold.
It also had some amazing special guests this year, who also rotated from day to day. Lisa Hanawalt and Jay Howell were the special guests on Saturday, and then it was Daniel Clowes and Lisa Congdon on Sunday. Clowes was at Linework NW to debut The Complete Eightball hardcover collection, celebrating 25 years of his hugely influential comic.
There were also some amazing panels, including one on the Modern Realities of Fundraising for Artists, which was recorded. If you missed out, you can have a listen to it here.
I was only able to attend on Sunday, but I had a blast walking around the show floor, bumping into creators I haven't seen in a while or meeting new people. Here's my photo tour: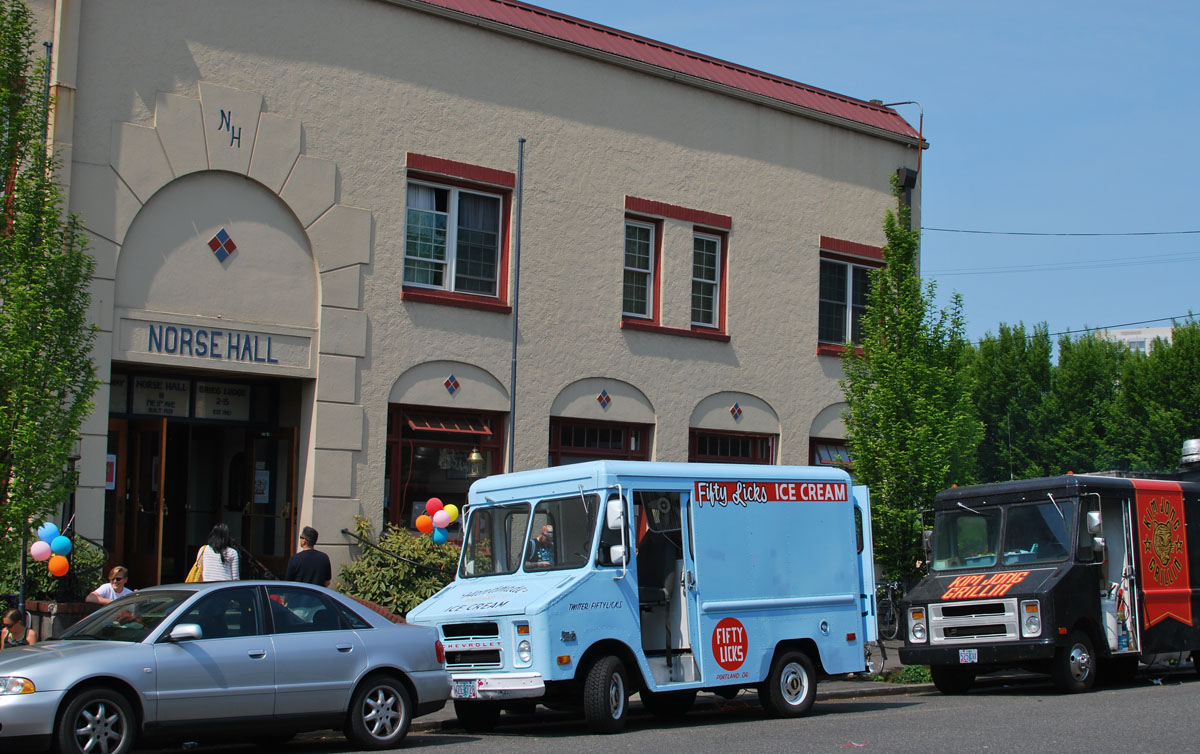 The historic Norse Hall served as the venue for the event, and out front two of Portland's finest food carts brought the flavor to Linework NW like only Fifty Licks Ice Cream and Kim Jong Grillin' can do.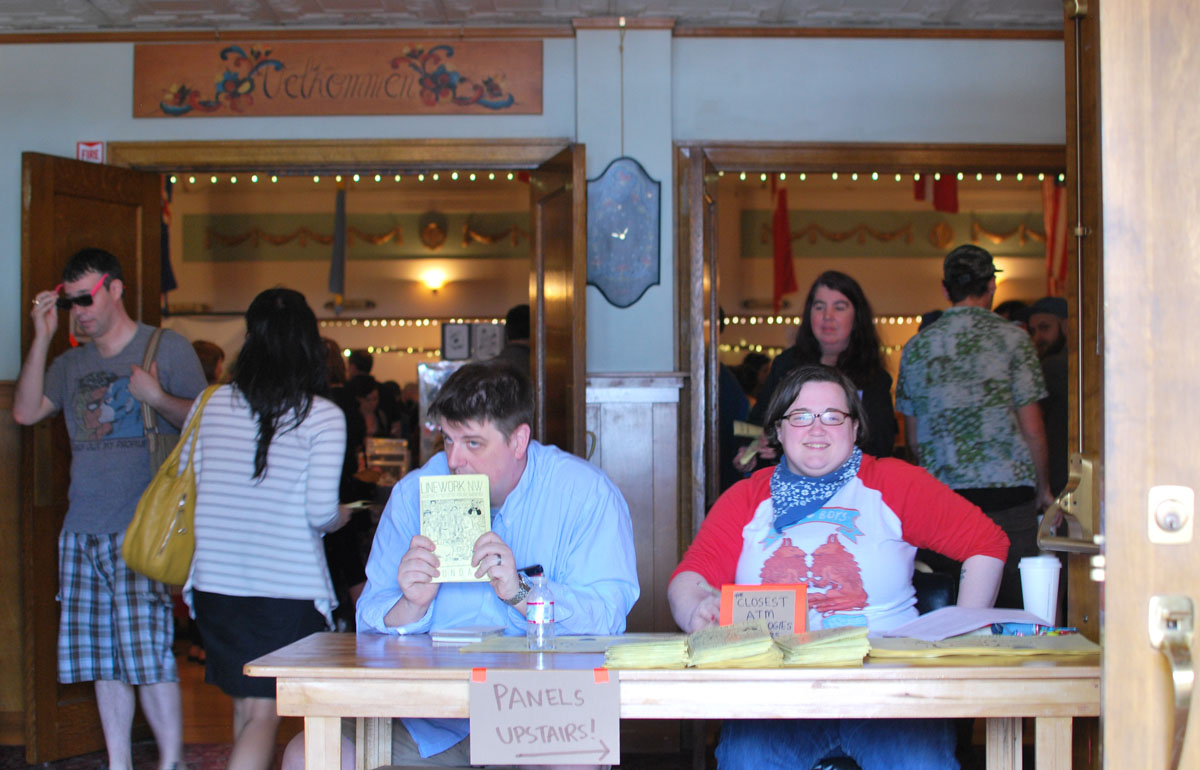 The friendly staff greeted you at the front door to hand out maps and programs.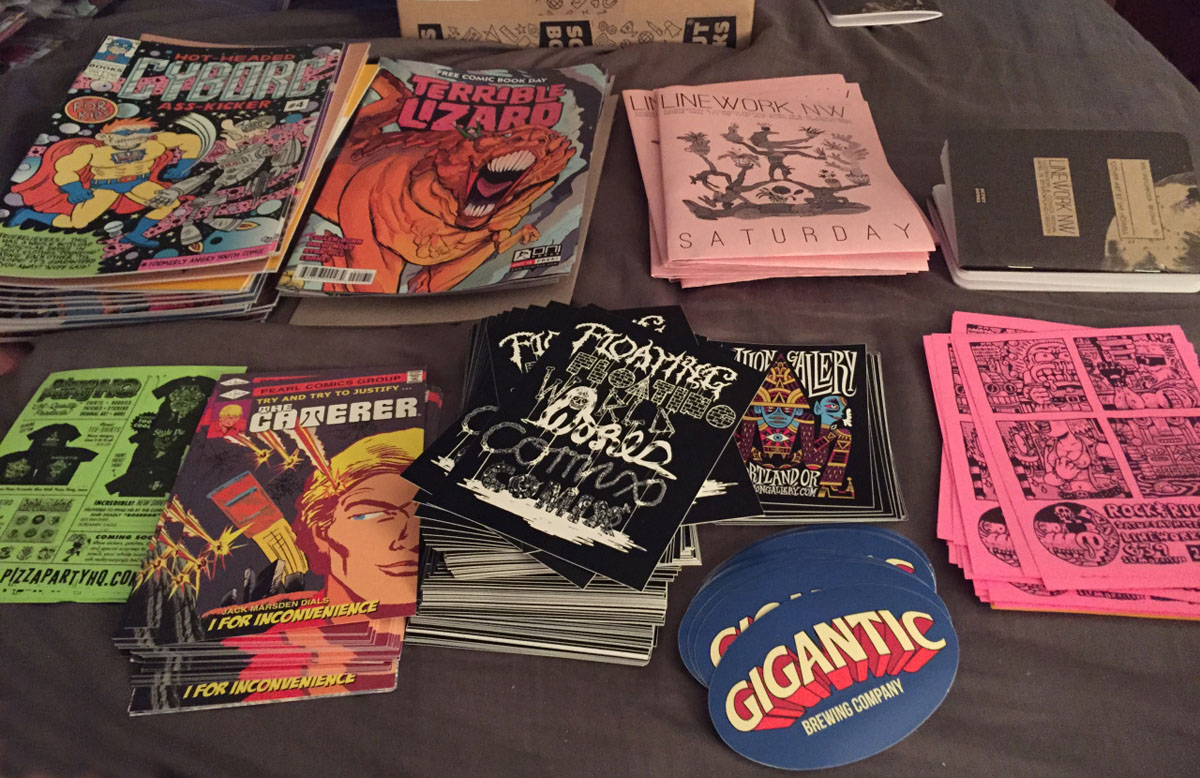 Attendees were treated to an assortment of  "grab bag" goodies. Is that Terrible Lizard #1 by Cullen Bunn & Drew Moss that I see?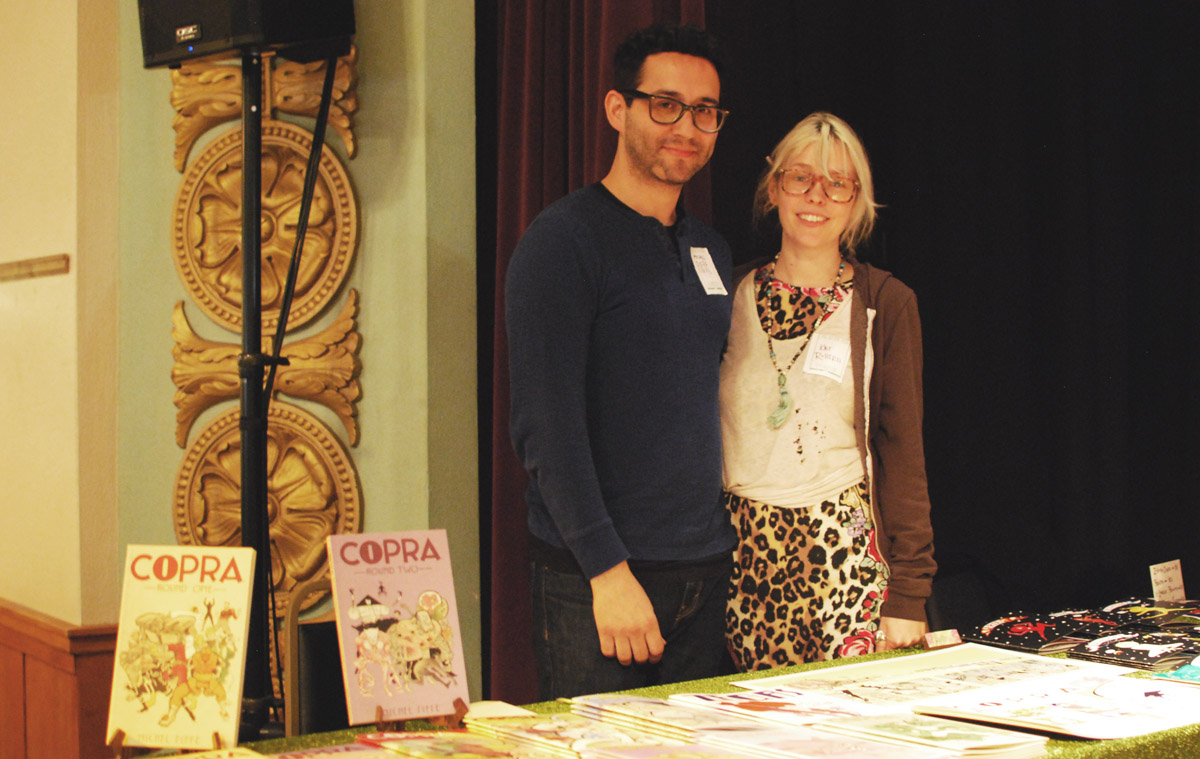 Michel Fiffe and Kat Roberts were out from Brooklyn. Michel debuted Copra: Round Two (collecting the sold out issues 7 -12) at Floating World Comics on the Thursday night before the show. He then brought some copies over to Linework NW. Kat was there with her new  Zodiac zines and prints.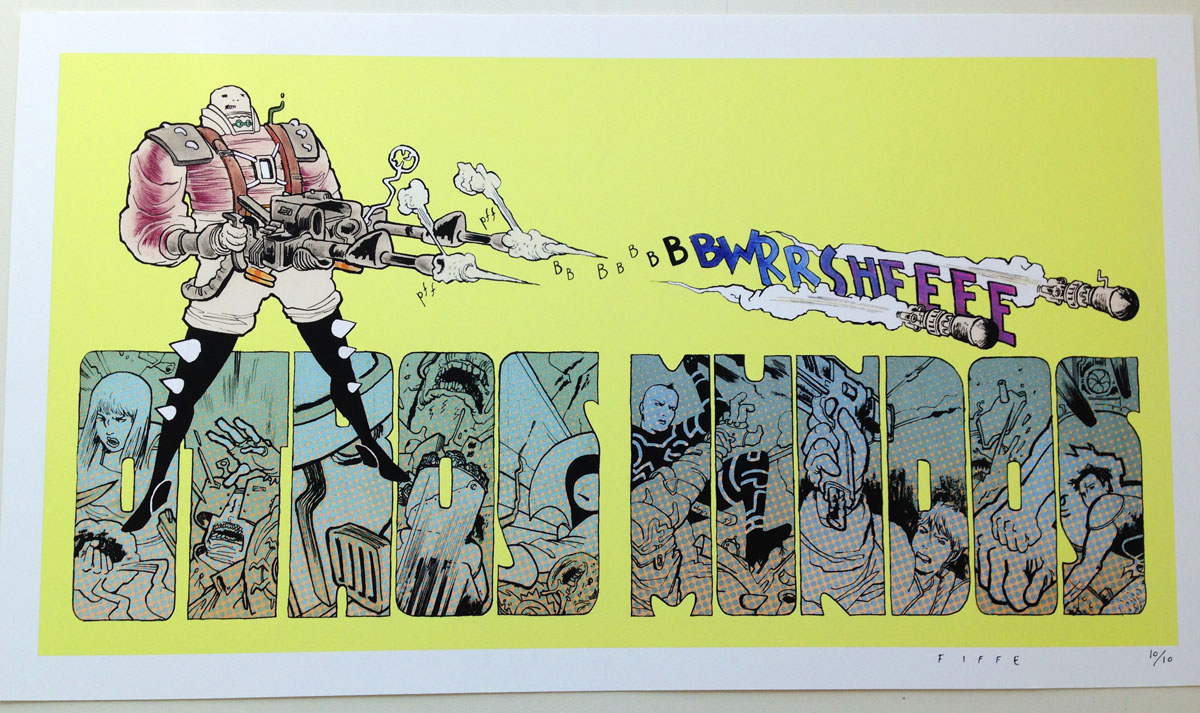 Michel Fiffe also had a very limited Copra print, hand numbered to only 10 copies! Guess who got the last one (my thumbs are pointing to me right now).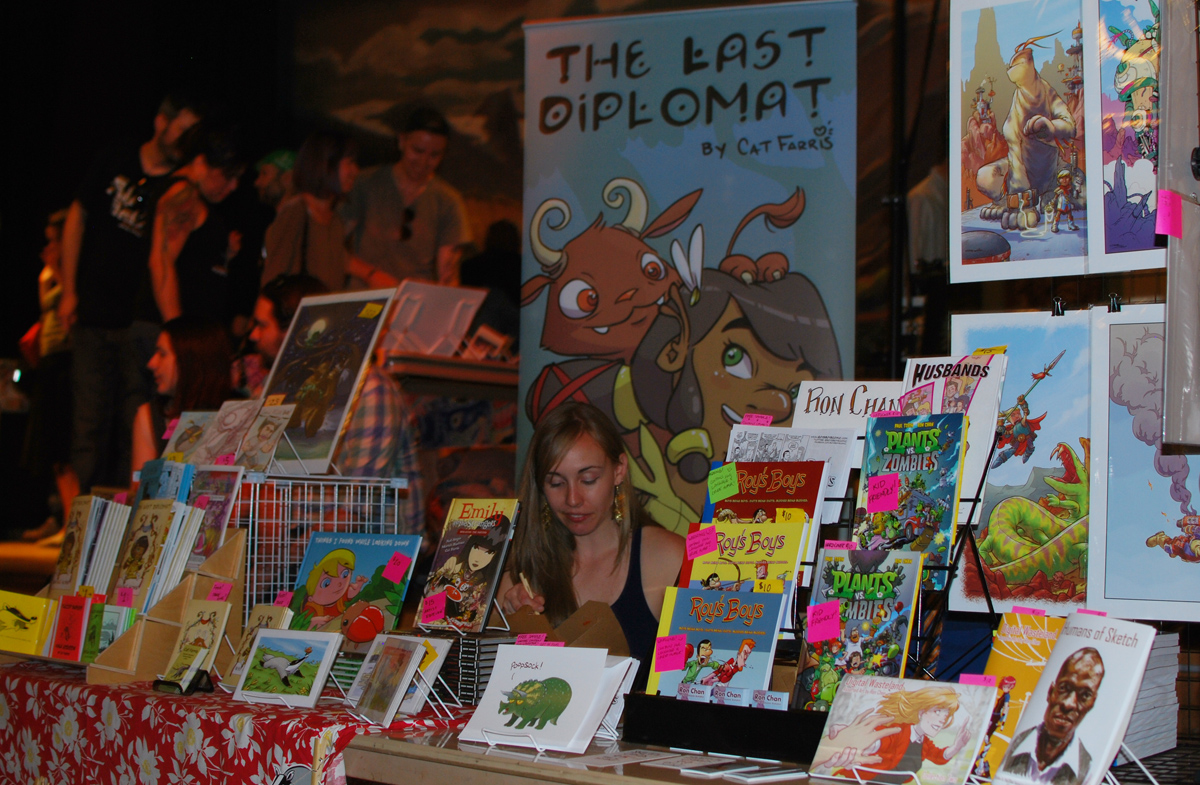 Cat Farris and Ron Chan from Periscope Studios had a very nice set-up. I may have caught Cat eating some lunch.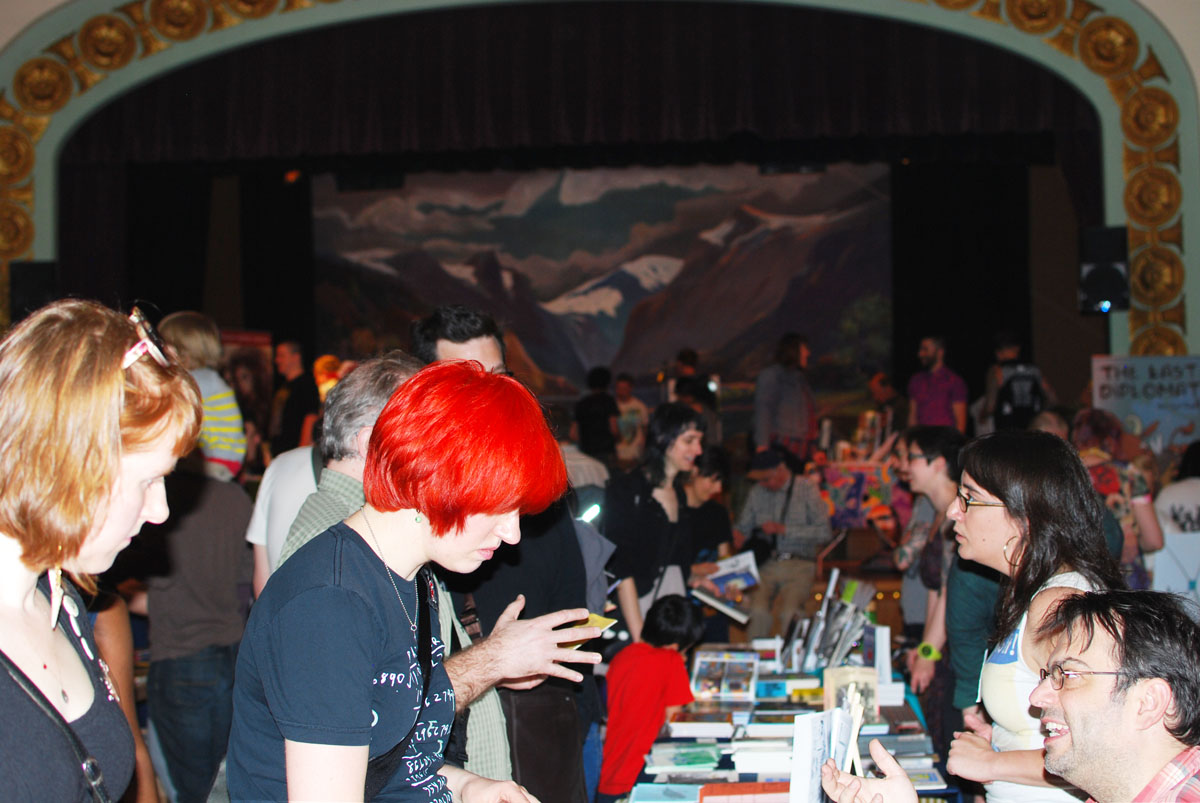 Tugboat Press and Lisa Eisenberg busily attend to their many customers.
The always colorful Jason Fischer was there with his new mini-comic, Seconds Helping, about his time working as a drawing assistant to Bryan Lee O'Malley. It was a really interesting read. You can still get a copy here.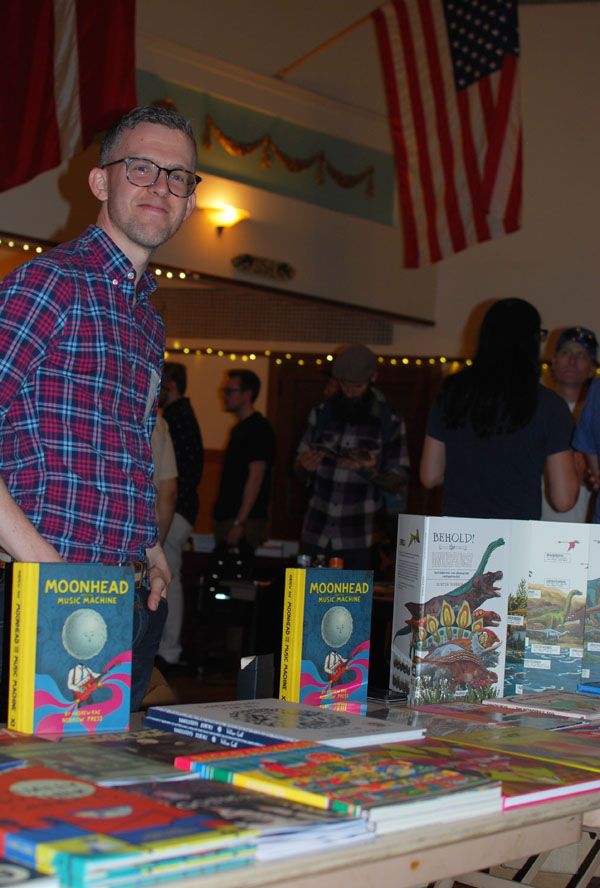 Tucker Stone representing Nobrow.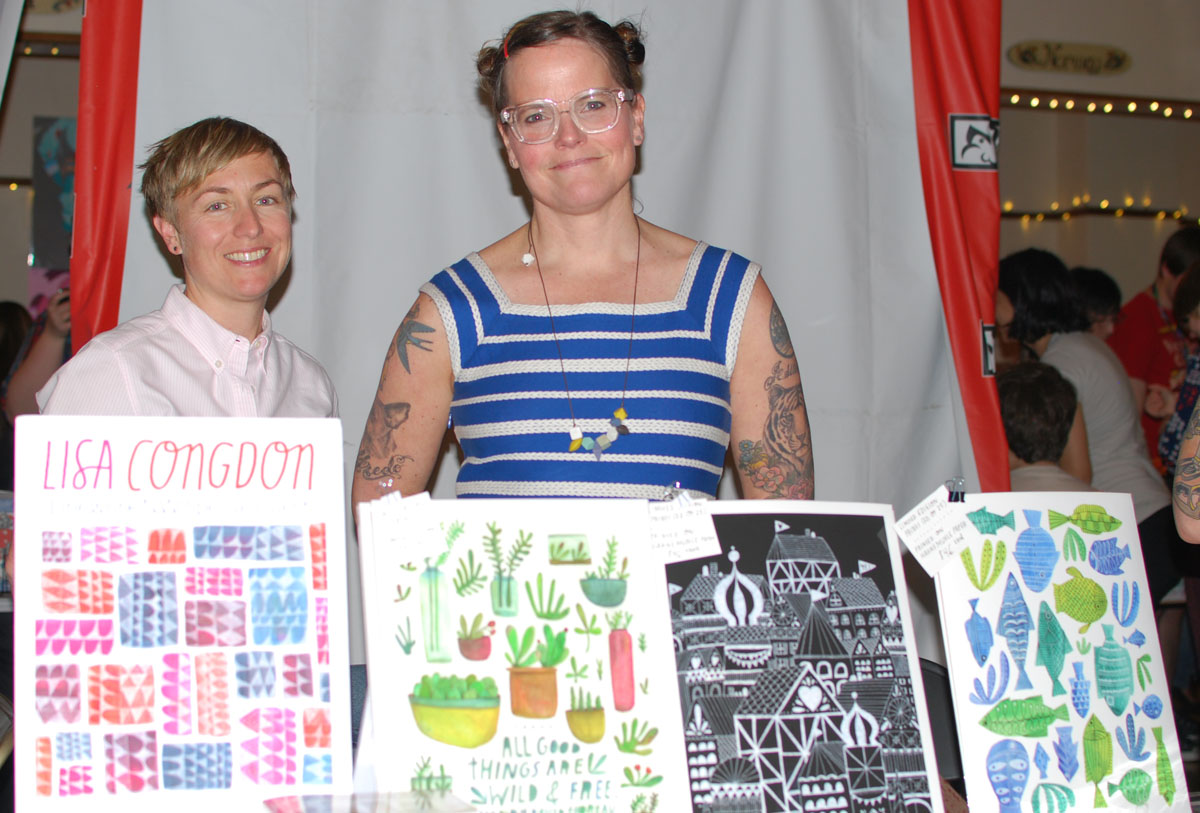 One of the Special Guests on Sunday, Lisa Congdon, brought her colorful abstract paintings and illustrations to the show.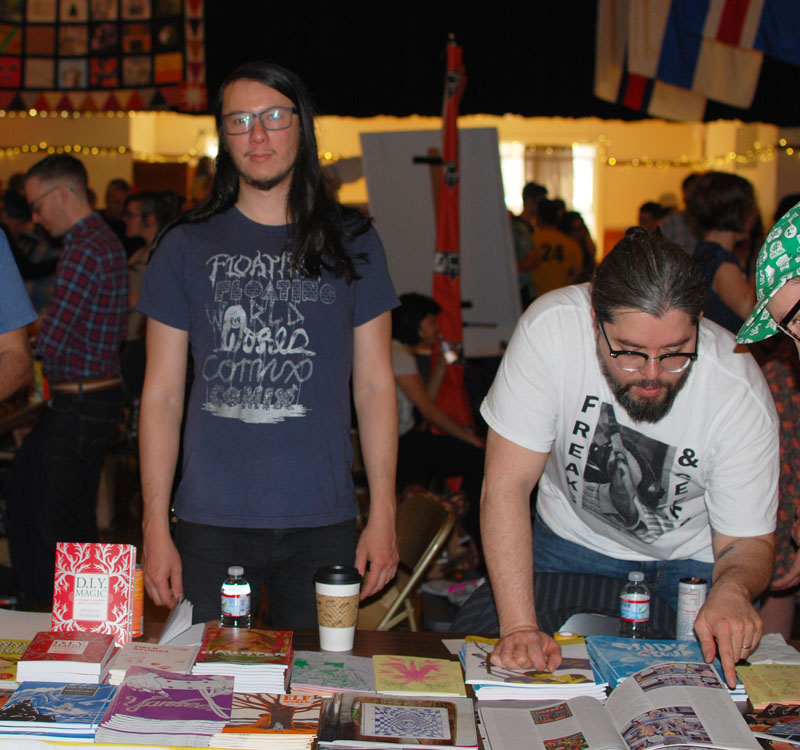 Press Gang was there, with Floating World Comics owner Jason Levian and Zack Soto, seen here helping an attendee to look through something very interesting, I'm sure.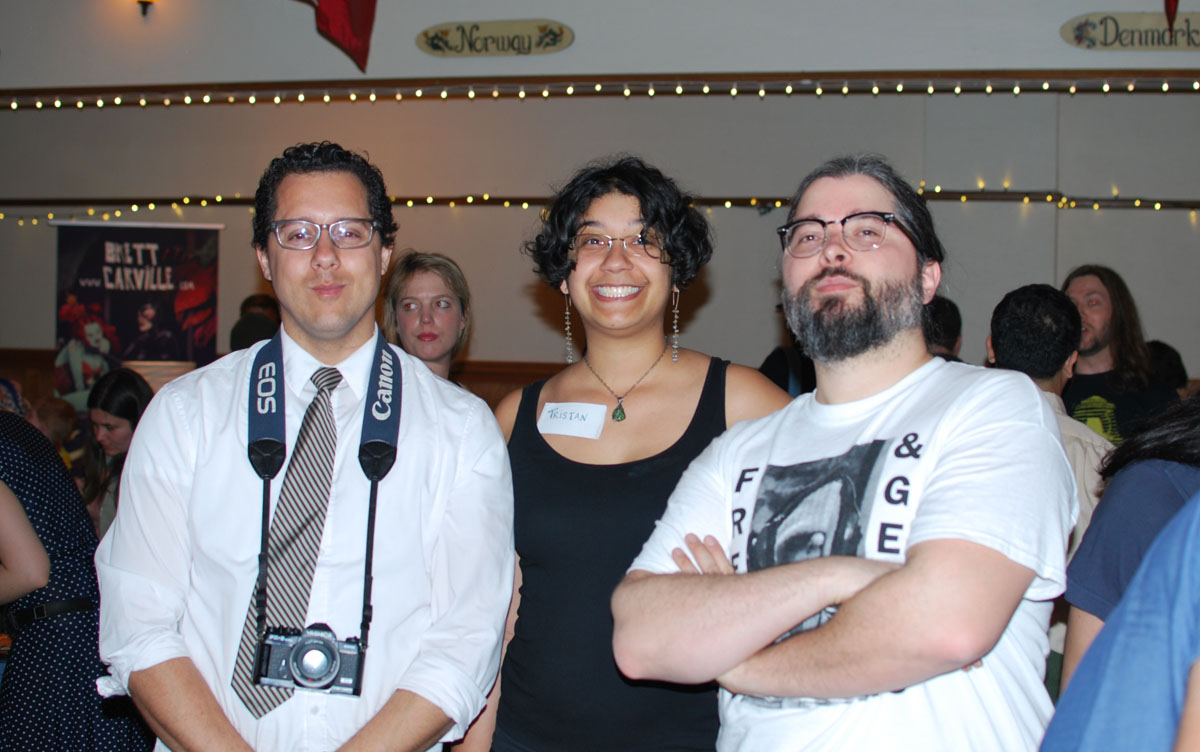 Show organizers François Vigneault and Zack Soto reflect on a job well done with show staff member Tristan Tarwater. Fantastic work, guys. See you next year! Well, I'm sure I'll see you before next year. I'll probably see you next week sometime. But, you know, see you at next year's Linework NW.

And I'll end with a panoramic shot of the show floor by Mike Russell.