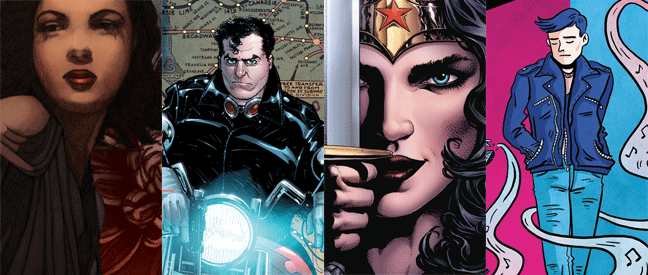 It's nearly Wednesday, and you know what that means: a fresh load of comics and graphic novels! With so many publications hitting your local comics store or digital storefront, the BF staff is here to lead you through the woods with our weekly staff picks. Satisfaction guaranteed!
Comic of the Week
Lumberjanes/Gotham Academy #1
This unexpected crossover pairs two of mainstream comics' most idiosyncratic series in recent memory for a fresh new adventure. Lumberjanes just won a GLAAD Media Award for its diverse representation of teenage drama at the supernaturally plagued Camp for Hardcore Lady-Types, while Gotham Academy takes a fresh teen's-eye view of the DCU through the students of Gotham City's most prestigious prep school.
Series newcomer Chynna Clugston-Flores (Blue Monday) joins Lumberjanes artist Rosemary Valero-O'Connell to show what happens when these two impressive ensembles meet. Expect plenty of excitement (and maybe some inter-series romance) as the teams battle bad guys and boredom in this six-issue miniseries—just in time to tide us over during the wait for Gotham Academy: Second Semester.
Chynna Clugston-Flores (W), Rosemary Valero-O'Connell (A) • BOOM! Studios, $3.99
– Paul Mirek
Veripathy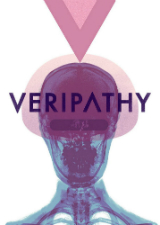 Andy Poyiadgi, the creator of the 2015 Broken Frontier Best One-Shot Award winner Lost Property, debuts his new self-published comic at Nobrow's ELCAF this weekend. If you've been a fan of his ever thoughtful and delicately paced comics in the past, then you know it's going to be one of the guaranteed must-buys of the festival.
Veripathy is a 16-page short story collection that examines a world in which technology allows the possibility of exploring the emotions of others, as well as the ramifications that has on those involved. You can see an exclusive preview of the comic here at Broken Frontier. As something of a Renaissance man, Poyiadgi's sequential art is just one part of his artistic repertoire. But while his comics may be a rationed treat, they're always a deliciously tasty one. Don't miss this if you're at ELCAF!
Andy Poyiadgi (W/A) • Self-published, £4.00
– Andy Oliver
The Black Dahlia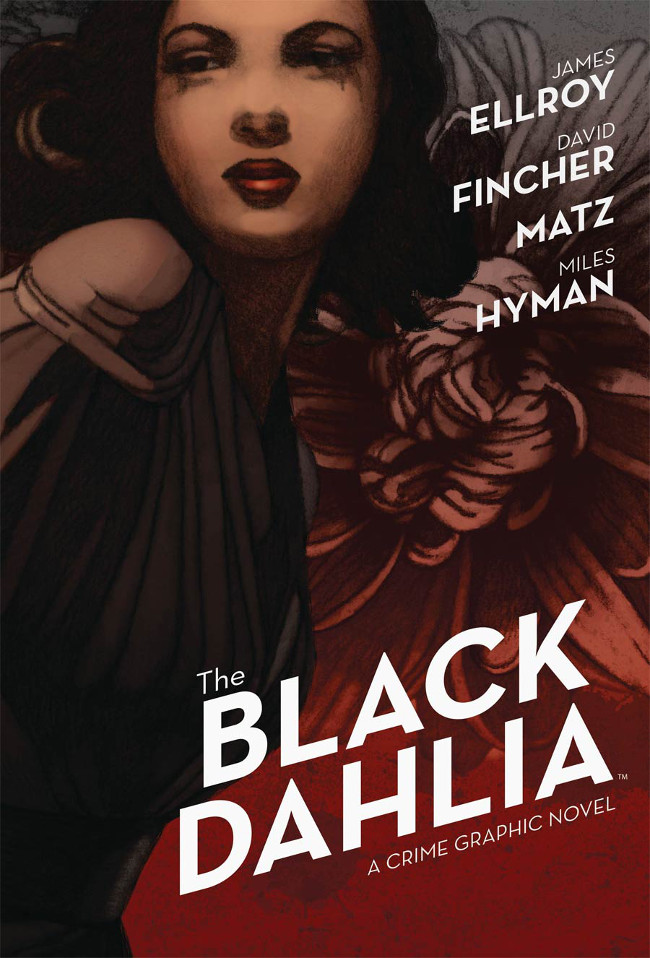 James Ellroy, the self-proclaimed Tolstoy of the crime novel, gets the graphic novel treatment courtesy of filmmaker David Fincher and his co-writer, acclaimed cartoonist Matz. The pairing is pitch-perfect: all three auteurs have a predilection for the seamier side of hard-boiled fiction, often realized through a strikingly poetic visual language.
Unlike De Palma's maligned 2006 film, this adaptation hews closely to Ellroy's original dialogue, as a pair of LAPD cops finds more than they bargained for while investigating the gruesome killing of a beautiful young starlet. Artist Miles Hyman proves to be another crucial differentiator, with a style reminiscent of classic American magazine illustration, creating an increasingly unsettling atmosphere as the true horrors of this mystery are revealed.
This adaptation was originally published in French in 2013 and is now available to English audiences thanks to Archaia. Hyman provides a brand-new cover image.
James Ellroy (Story), David Fincher & Matz (Adapt.), Miles Hyman (A) • Archaia, $29.99
– Paul Mirek
I Drank Holy Water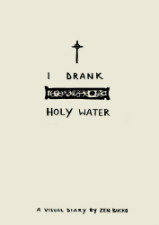 I first came across Olivia Sullivan, aka Zen Bucko, in the pages of the indispensable Dirty Rotten Comics, the flagship title of Throwaway Press. DRC has been a vital platform over the last year and a half for bringing newer comics practitioners to a wider audience, and while those Zen Bucko strips were obviously the work of a new creator finding their voice, there was no denying their promise.
This week sees the release of a longer-form comic from Sullivan in the autobio strand of the medium. I Drank Holy Water is a raw and painfully honest account of her younger years being brought up as a Catholic and a potent study of the claustrophobic confines of religion. It's her most powerful work to date and underlines her place as someone you should be looking out for on the UK small press scene in the months to come. You can read a review of it here at BF and order it online here.
Zen Bucko (W/A) • Self-published, £6.00
– Andy Oliver
Midnight of the Soul #1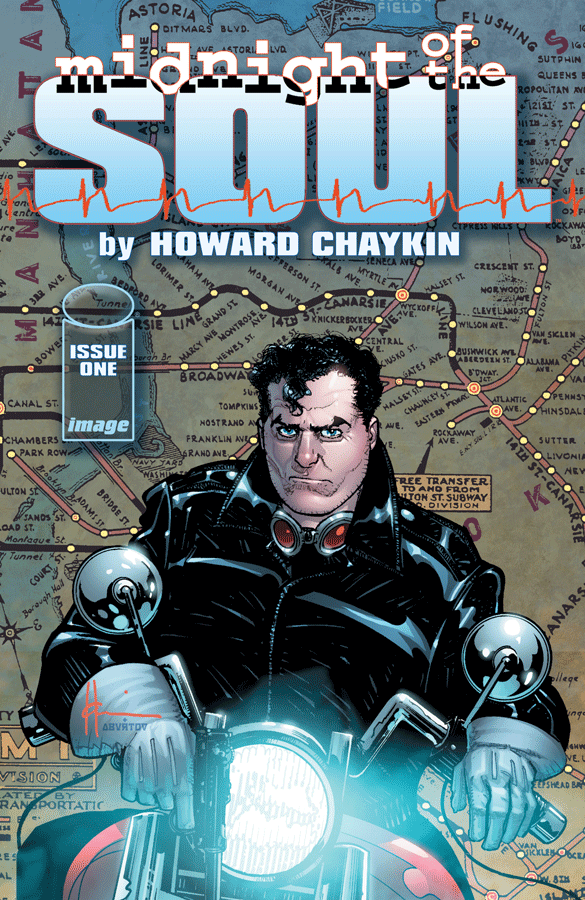 There can be little accident that the cover for issue #1 of Howard Chaykin's Midnight of the Soul, his new five-issue series from Image Comics, shows the protagonist bearing a striking resemblance to Marlon Brando in The Wild One. Nor is it a mere coincidence that the series title echoes that of Saint John of the Cross's 16th-century mystic poem exploring the journey of the soul from the corporeal to the divine.
Chaykin's long and interesting career in comics promises that Midnight – originally announced in 2012 – will indeed be worth the wait. Set in 1950, the series details what turns out to be the worst night in Joel Breakstone's life. A WWII combat veteran who took part in D-Day and the liberation of Auschwitz, Joel finds himself down-and-out in New York, treading water at the bottom of a Red Label whiskey bottle. With little to live for and bearing the spiritual and physical scars of the war, his is a dead soul. However, Joel encounters and falls for the free-spirited Deirdre on the fateful night, setting in motion a strange chain of events that leads him to a final shot at salvation.
Blending historical realism, noir, and science fiction, Midnight of the Soul will almost certainly be a strong and worthy successor to Chaykin's other notable works, including American Flagg, American Century, and Satellite Sam.
Howard Chaykin (W/A) • Image Comics, $3.50
– Matthew Box
Metroland #3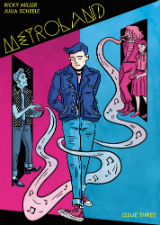 It's been a long time since the last issue of Ricky Miller and Julia Scheele's Metroland, but the genre-defying music/time-travel/fantasy series makes a welcome return this week at ELCAF. A long-term fixture of the Avery Hill Publishing stable, going back to the acclaimed micropublisher's early days, the series was rebooted in 2014, with Scheele's ever-engaging, flowing visuals added to the mix.
This third issue spotlights Kevin, bodyguard and roadie of Electric Dreams, as he investigates the mystery of central character and band member Jessica Hill's disappearance. The second tale in this issue, a back-up by Bethan Mure about a never-ending party, underscores AHP's reputation for bringing talented names on the self-publishing scene to a wider audience. There's a special offer on all three issues at the Avery Hill online store here for those wanting to get caught up.
Ricky Miller (W), Julia Scheele (A) • Avery Hill Publishing, £5.00
– Andy Oliver
 The Deadbeat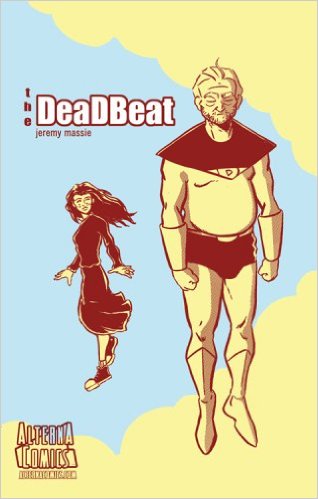 Written and illustrated by Jeremy Massie (All My Ghosts), The Deadbeat explores grief, former glory and the superhuman bond between a father and daughter.
A collected edition of Massie's miniseries, The Deadbeat charts the exploits of a former superhero who hung up his cape following an epic but destructive battle with his arch nemesis. Left battered, disgraced and bearing painful emotional scars, the unnamed hero spends his days in a drunken stupor – until he receives a letter that opens a door to his past.
The human side of this ex-hero is fully exposed as he attempts to rekindle his relationship with his estranged daughter. Heartfelt but never sappy, this book shares captivating observations of real-life issues, in a weird and wonderful world.
Jeremy Massie (W/A) • Alterna Comics, $6.95
– Joe Marczynski
Wonder Woman: Rebirth #1
In Wonder Woman Rebirth #1 Greg Rucka returns to pen the new adventures of everyone's favorite Amazon princess. Rucka is joined by artists Paulo Siqueria and Liam Sharp to reforge Diana's path for this one-shot, before the bi-monthly series debuts on June 22.
After Diana's huge personal loss at the conclusion of the New 52, Rucka challenges her to move forward and resume her roles not only as a protector but also as a champion of the world. Her life as a warrior will be brought back into balance with her ability to inspire others using split storylines that will cover Diana in her first year and her tenth.
As we rapidly approach Wonder Woman's 75th Anniversary, Rucka has said that his storylines will address some of the inconsistencies of the past. DC's whole approach to Rebirth has been to fix a checklist of stuff that has bothered fans for years, and if that's what will happen here, we're in for an entertaining run.
Greg Rucka (W), Paulo Siqueria and Liam Sharp (A), DC Comics, $2.99
– Karen O'Brien
The Ghosts We Know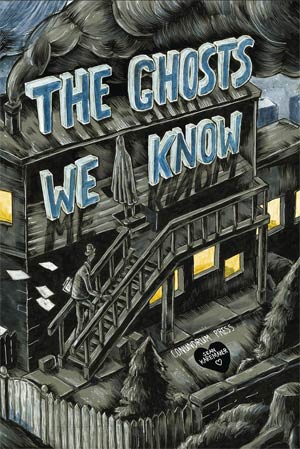 Conundrum Press debuts a bright new talent this week in Sean Karemaker, a British Columbia native whose singular approach to graphic storytelling is sure to turn heads. Featuring a remarkable panel-free style that draws the eye around the page with startling ease, Karemaker's tales of rural BC and forays into the big city capitalize on his distinctive approach to give an intriguing glimpse into the artist's inspirations and origins.
A true exhibition of style and craft, this beautiful collection of short stories signals the arrival of an exciting new voice on the comics scene – one that is sure to grow and evolve in the years to come.
Sean Karemaker (W/A) • Conundrum Press, $20.00
– Jason Wilkins