Interesting developments today as Marvel have revealed that they have regained the license to the Planet of the Apes comics for the first time since the 1970s. Part of the black and white magazine line-up of the era Planet of the Apes ran for 29 issues in the mid-'70s with some of the early movie adaptations being reprinted in colour comic format as Adventures on the Planet of the Apes which ran for 11 issues in 1975. Marvel UK's Planet of the Apes weekly was so popular that it notoriously took great liberties when it ran out of reprint material and edited Killraven/War of the Worlds comics, renaming the protagonist Apeslayer and pasting ape heads onto other characters in the strip. Yes this really happened. Evidence below.
Now we just have to wait for the announcement as to which Avengers team General Ursus will be on…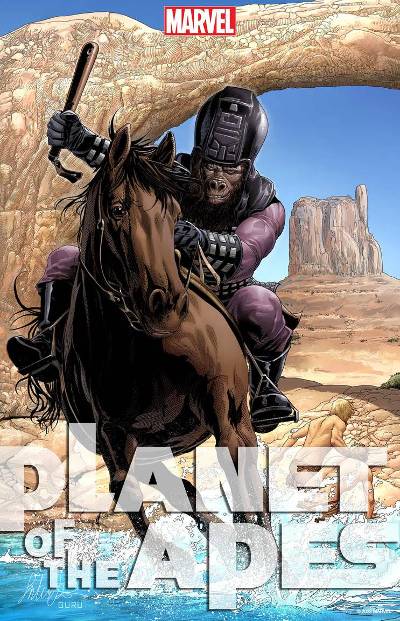 Today, Marvel Entertainment announced the PLANET OF THE APES franchise is returning to Marvel Comics with all-new stories starting in early 2023! The legendary science fiction franchise has spanned over five decades with media including comics, books, films, television series, video games, and toys.
Marvel Comics and PLANET OF THE APES have a deep history that goes back over 40 years. Marvel first published PLANET OF THE APES stories in 1974, and in 1975, Marvel published ADVENTURES ON THE PLANET OF THE APES, full-color adaptations of the iconic Planet of the Apes films.
"We're thrilled to welcome Planet of the Apes back to the House of Ideas!" Editor-in-Chief C.B. Cebulski said. "The new saga in the pipeline is going explore the limits of what this beloved franchise has to offer through bold comics storytelling, and we look forward to setting foot on this new adventure!"
Details on upcoming PLANET OF THE APES comic book titles, collections, reprints, and creative teams will be shared at a later date. Until then, fans can check out an all-new teaser by Salvador Larroca! For more information, visit Marvel.com.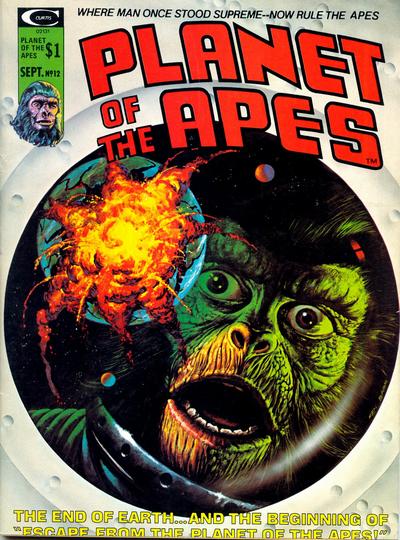 The original Marvel series – Cover by Ken Barr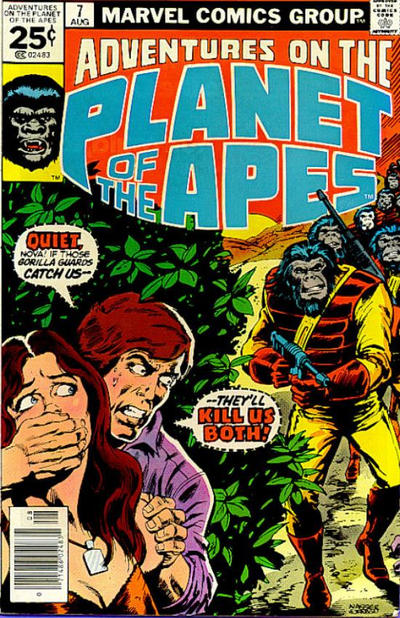 Marvel's colour reprints in Adventures on the Planet of the Apes – Cover by Michael Nasser and Klaus Janson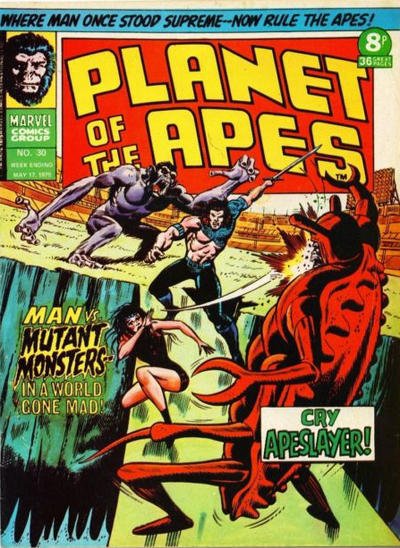 The infamous Marvel UK Apeslayer stories – Art (with heavy alterations) by Herb Trimpe