SAFARI FESTIVAL FORTNIGHT!
Debuting at Safari Festival Matthew Pettit's Wax #1 is the first issue of a three-colour risograph "solo anthology" showcasing his work. Pettit describes the book as "made up of 4 stories with varying themes: a friendly bee man; a man dealing with losing his memory; building a canoe; and a relationship after the apocalypse. All of the comics are new and not seen before, it's also my first real foray into self-publishing under my 'Friends in the Dungeon' small press."
Below we have a sneak peek of sample pages from each story from the comic to grab your attention before the big day. Click on each image to enlarge…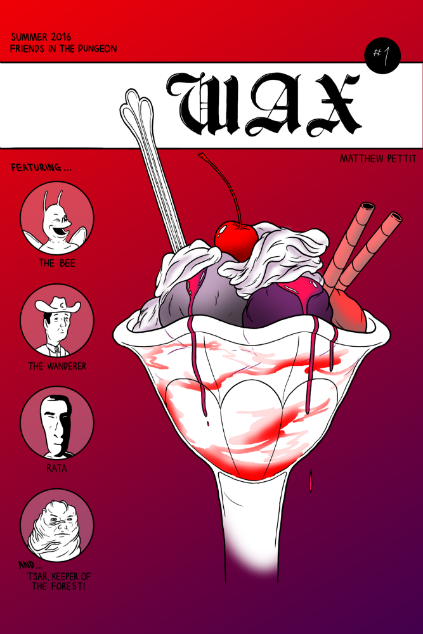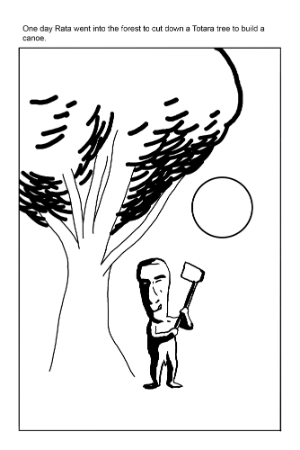 For more on the work of Matthew Pettit visit his site here and follow him on Twitter here. 
Matthew Pettit will be exhibiting at Safari Festival on August 27th.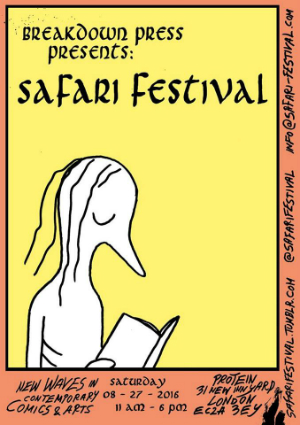 For regular updates on all things small press follow Andy Oliver on Twitter here.