EXHIBITING AT BCZF!
Simon Moreton's autobio zine series Minor Leagues (twice Broken Frontier Awards-nominated to give you an idea of just how highly esteemed it is here at BF!) begins a major new project with its sixth issue. This mammoth 112-page volume presents the first part of 'Where?', Moreton's most ambitious project to date and yet one that feels like a natural evolution given the shifting but always related direction of his practice in recent years.
Over the summer we ran an exclusive blog introduction and preview of 'Where?' at Broken Frontier wherein Moreton introduced readers to its premise and themes. He described it then as "a big, long autobiographical exploration of life, death, grief, memory and childhood, explored through the lens of the South Shropshire countryside where I grew up, and told through comics, prose, photos, drawings, paintings and collage."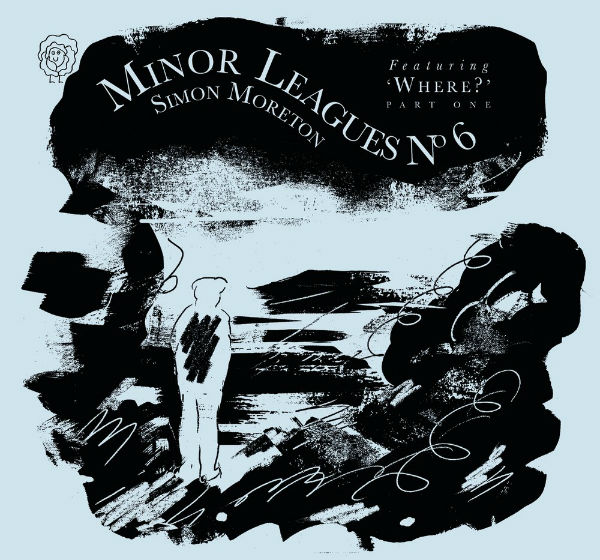 If you're a regular reader of Simon Moreton's zines then you'll be aware that much of his recent work has been a reaction to his feelings about the death of his father in early 2017. 'Where?' is the ultimate expression of that pivotal rite of passage. In the preface of Minor Leagues #6 Moreton talks about a long-promised painting of Titterstone Clee, the hill that overlooked Caynham where he grew up and where his father worked as a radar engineer.
This planned three-part slice-of-life epic takes the place of that never-delivered landscape work and adopts the same multi-media approach that much of Moreton's work has since the conclusion of his Smoo Comics series, combining (largely) prose, illustration, photography, collage and comics. It's part history of Titterstone Clee and the communities that have lived within its presence, part exploration of Moreton's own identity and childhood, and part analysis of the grieving process, with all three aspects inextricably interweaved.
As ever, Moreton is judicious in his choices of appropriate medium for different sections of the book, using the unique strengths of each to communicate individual parts. A childhood experience of being chased by a dog is told in comics form in a flurry of canine movement with panels pulling in closer and closer as pursuer approaches pursued. Similarly, a comics account of a boyhood argument between Moreton and his brother when spending the night in a tent in the family garden becomes a claustrophobic panel-bursting physical affair that is only resolved via the comforting intervention of their father.
Much of the focus of this issue, though, is Moreton's writing which jumps back and forth across multiple timeframes recounting the history – both social and geographical – of Titterstone Clee, and the events leading up to his father's brief illness and passing. Moreton's eloquent command of language is profound and piercing, yet accessible and informal as he invites us into those very personal family moments of diagnosis, reactions and consequences. It's a style, then, that is conversational but philosophical, poetic but immediate, as he juxtaposes the minutiae of our lives with the big and ever unanswerable questions of existence.
Mortality is a thread which, unsurprisingly, runs through this issue with a wider relevance and focus. There are echoes of his reflections on the loss of his father throughout, whether in a beautifully concise short tribute to a school friend unseen for years who he recently discovered had died aged just 33, or in an almost anecdotal account of watching as a body was recovered from the waterway outside his office window. Impermanence, change and particularly the fragility of life and the brutally uncompromising indifference of death echoes throughout these 112 pages.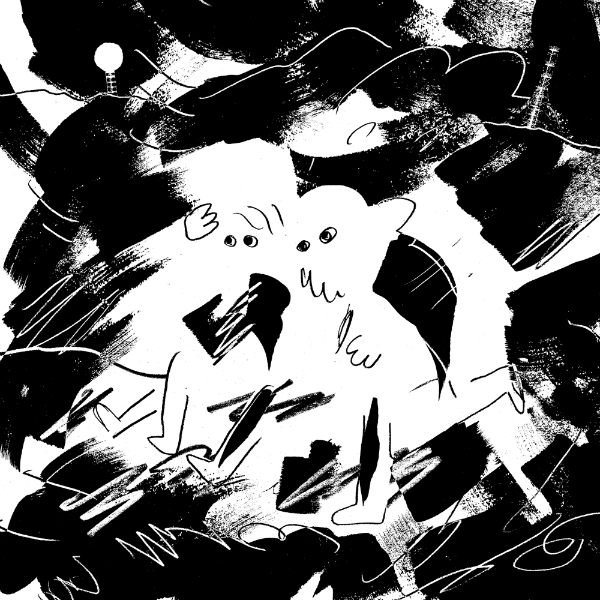 Those familiar motifs that are such a vital part of Moreton's practice – memory, space and time and the places where they intersect – abound here. There's an expanded return to Moreton's story about exploring the derelict Caynham Manor, for example, and the zine is punctuated with illustrations and imagery that provide snapshot moments frozen in time to complement his text and bring us into the history of the area from another perspective. Childhood photos, ephemera and historical documentation are backed up by Moreton's obvious depth of research and background reading.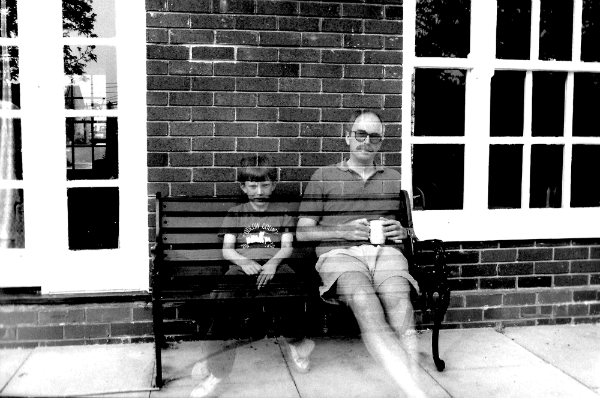 'Where?' is about local legends and history, about memories and their complex relationship with location, how the places we live in shape us and how we too shape them, but at its heart it's about a son's love for his father. Universal in theme but deeply personal in specificity it's an outstanding and expansively structured piece of autobio work; a zine that underlines that within that particularly rich seam of UK small press practice Moreton remains its most innovative, important and, crucially, most relatable artist.
For more on Simon Moreton follow him on Twitter here and Instagram here. You can order Minor Leagues from his online store here. He will be exhibiting at this year's Bristol Comic and Zine Fair on October 6th.