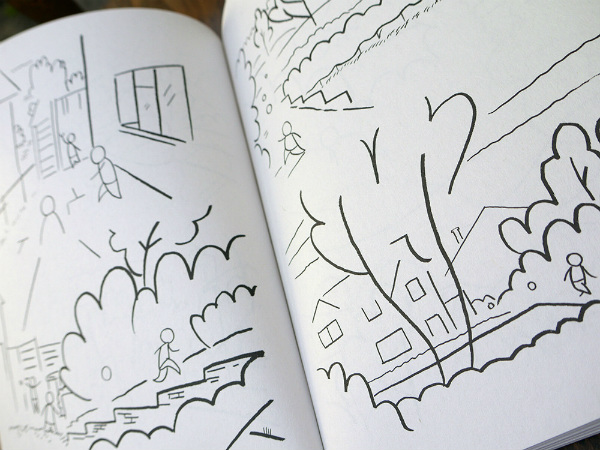 AVAILABLE AT THOUGHT BUBBLE!
There are few creators who have featured here in 'Small Pressganged' as regularly as Simon Moreton. Indeed we've interviewed him three times in just over a year at BF recently, with a comprehensive 'Small Press Spotlight on…' chat here, a discussion about the Plans We Made Kickstarter by guest writer Matt Badham here, and a Q and A on the Bristol Comic and Zine Fair that he co-organised here last month.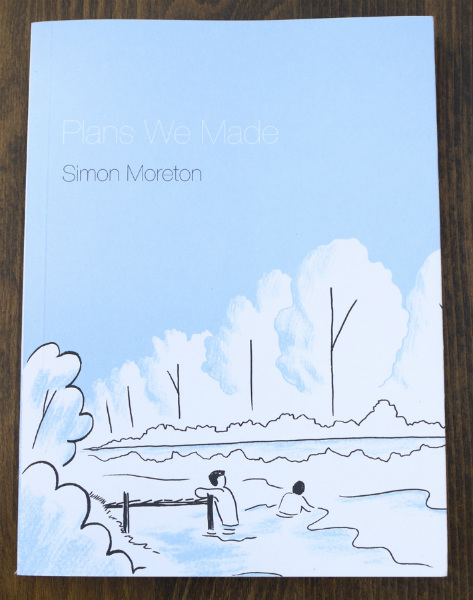 Moreton's reflective autobiographical Smoo Comics with their trademark minimalist visual style have been a staple of my annual 'Ten UK Small Press Comics You Need to Own!' features (in 2012 here and 2013 here) and last year respected British micropublisher Avery Hill Publishing compiled a number of his minicomics in the Days collection (reviewed here at BF). You can also catch up with my reviews this year of Smoo Comics #8 here and Smoo Comics #9 here.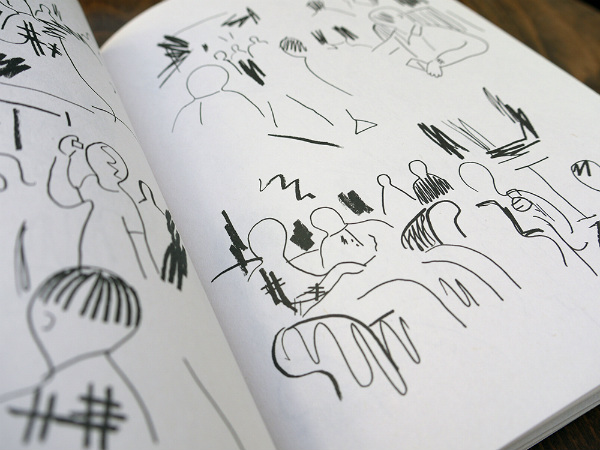 In a nutshell, then, we have a lot of time and respect at Broken Frontier for Simon Moreton's contribution to the self-publishing scene over the last few years. So it's a true pleasure to be able to present this preview today of his first longer-form comics offering, Plans We Made from Uncivilized Books, which will be available at Thought Bubble in November. The full press release from Simon and pages from the book – an absolute must-buy at TB – are presented below.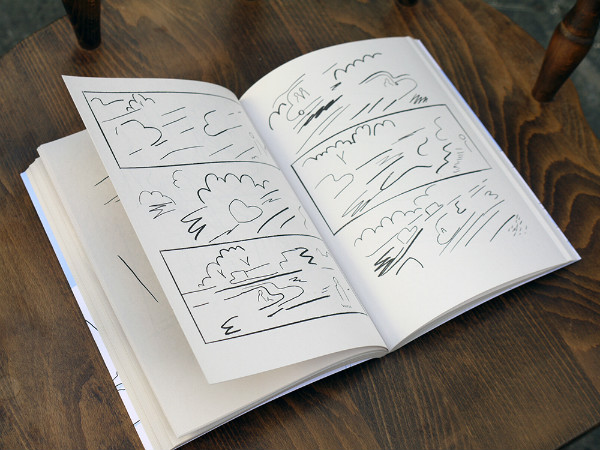 My debut full-length graphic novel is available for pre-order now!
Plans We Made is a long comic about my teenage years spent in the suburbs of South East England in the late 1990s. It's a quiet story, with only a handful of words, drawn in pencil in a one week sprint in winter 2014. It's about being young, but probably about being a grown-up, too.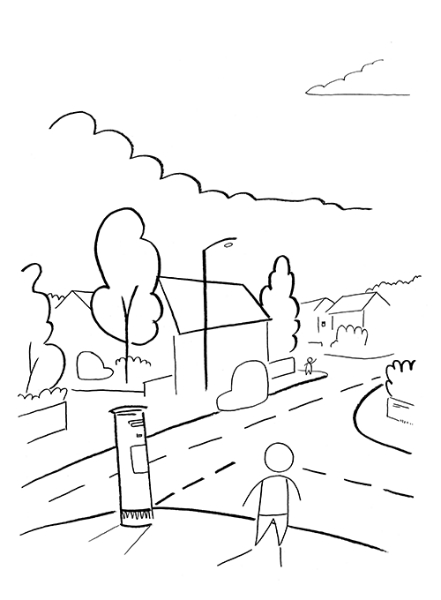 It's 162 pages long, black and white inside with a with a two colour softcover with fancy french flaps. Parties, and walking, and dawns, and traffic, and swimming in the river, and people.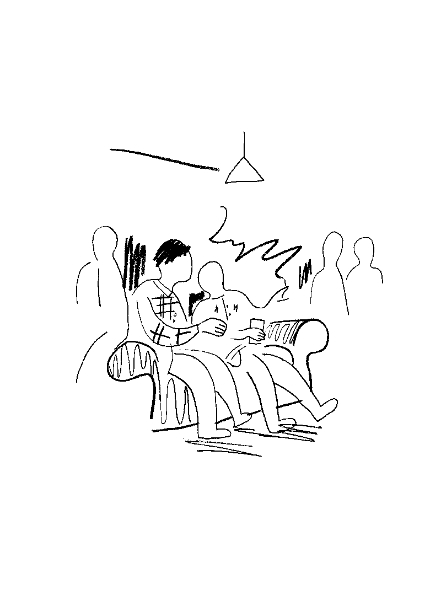 The comic has been published by Uncivilized Books, (@uncivilizr) home to books by Sam Alden (@gingerlandcomics), Sophie Yanow (@situology), MariNaomi (@marinaomi), Gabrielle Bell (@luckygab) and others. Printing was made possible by a Kickstarter campaign earlier this year. That so many people backed it was humbling – thank you, whoever you are.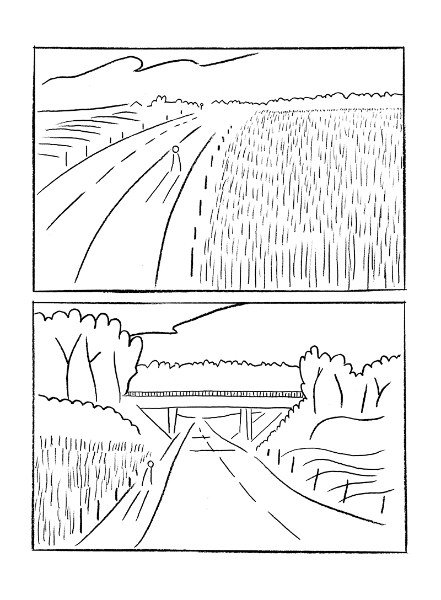 When I first saw a copy I nearly cried a bit. Jordan Shiveley (@jordanshiveley) and Tom Kaczynski (@transatlantis) at Uncivilized have designed the book beautifully. The paper stock feels and smells like the old Coronet editions of Peanuts I used to read when I was little, and the whole thing is somewhere between a big zine, a mini phone book to the past, and a proper grown-up book.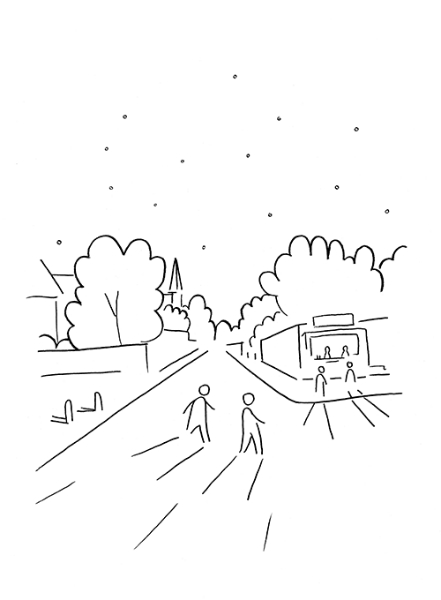 It's funny to think two years ago it was just an email conversation with Jordan and now it's a book. I'm really proud of it, while not being quite sure how it all happened.
You can pre-order a copy from me HERE.
You can pre-order from Uncivilized HERE (if you're in the US/Canada)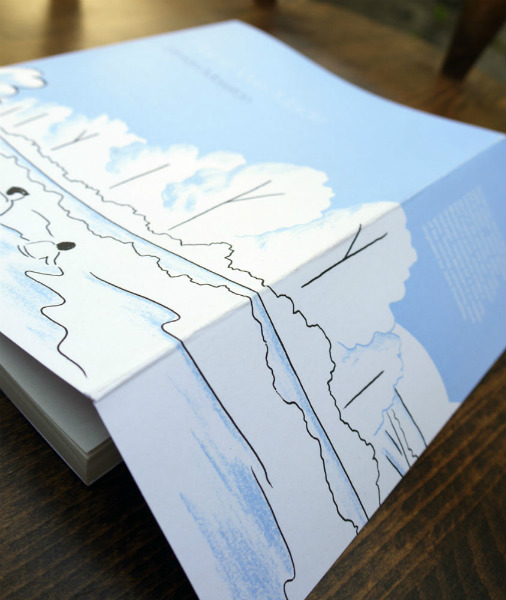 You can follow Simon Moreton on Twitter here.
For regular updates on all things small press follow Andy Oliver on Twitter here.