Emma Ríos and Hwei Lim's Mirror invites us into a fully realized world where the fantastical has become mundane. Humanity has quite literally harnessed the stuff of legend to its own ends, crafting subservient minotaurs and captive sphinxes. But their efforts still haven't won their freedom from the edicts of the ruling Elders.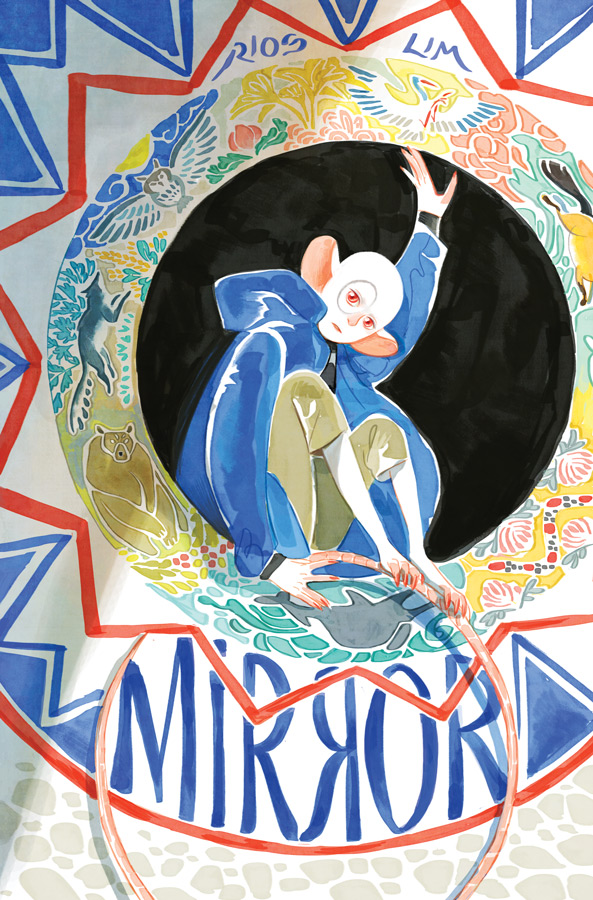 Think your job's rough? The inhabitants of the remote Irzah asteroid colony have spent the last several decades running unnatural experiments on the local wildlife, seeking to create human/animal hybrid soldiers to turn the tides in a long-running war. Needless to say, tensions are running a little high.
While many readers will recognize Ríos from her illustrative work, especially on sibling Image title Pretty Deadly, she also picked up praise for her work as writer/artist on ID, in the anthology title Island. Her script here is similarly deft, conveying Irzah's history and purpose within a stunningly succinct opening sequence.
The history lesson also introduces us to Ivan, a compassionate young mage who kindles a unique friendship with one of the colony's experimental subjects. However, Irzah's single-minded mission makes no allowances for such lasting ties.
In these first few pages (as elsewhere), Ríos intriguingly balances exposition and mystery. Mirror is the latest creator-owned arc in Brandon Graham's 8house shared universe, and readers in the know may have a more informed sense of the events beyond this lonely setting. But going in blind is just as effective; if anything, it heightens the isolated atmosphere.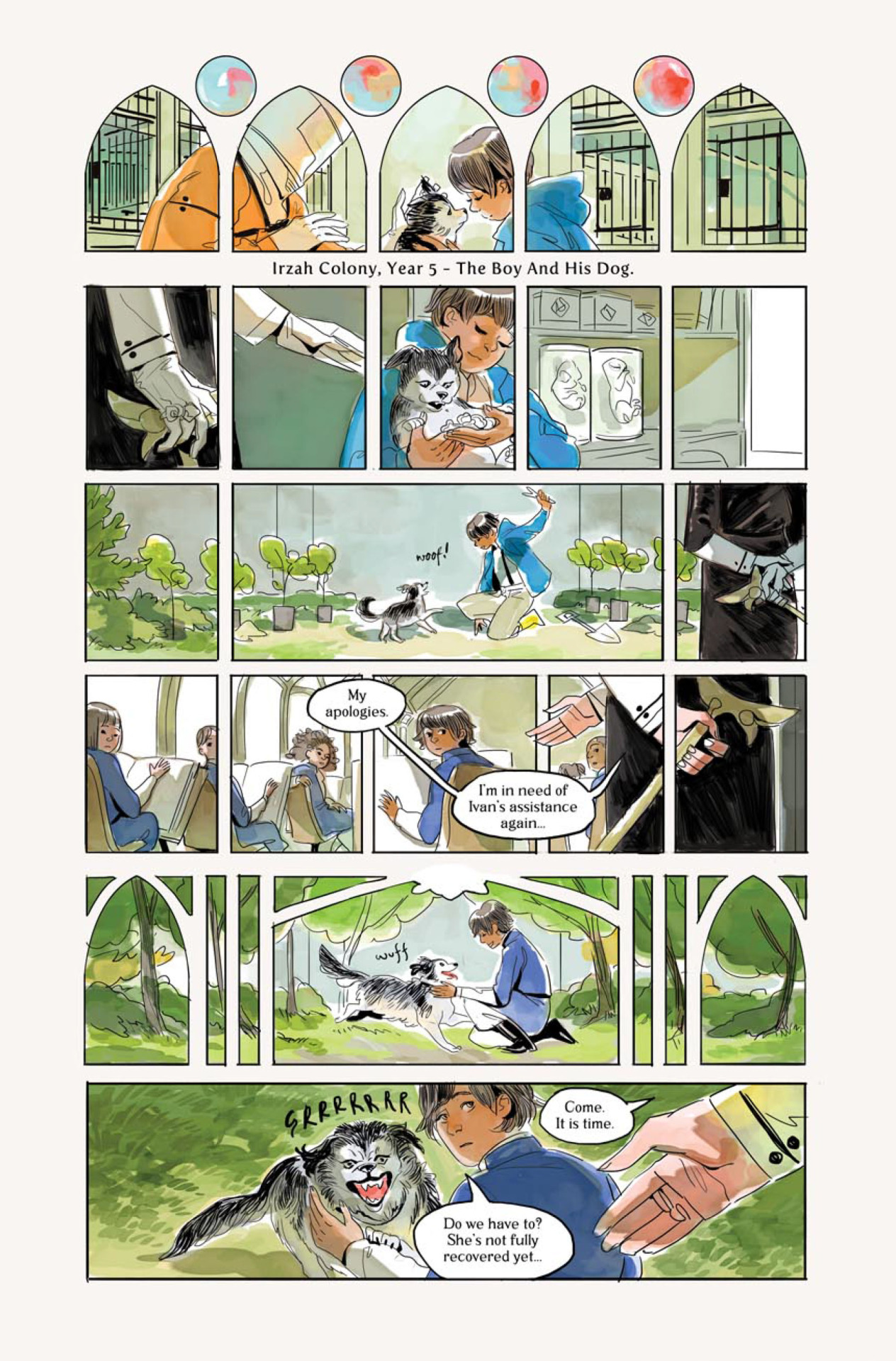 As much as Mirror is a showcase for Ríos's varied talents, it's also an impressive achievement from Malaysian artist Hwei Lim. Her architecturally inspired layouts convey so much: the veneer of culture to which Irzah's inhabitants cling, the iconic towers of the classic fairy tales which make up such a large part of Mirror's DNA.
As the action shifts to the present day, Lim helps to ground the unfamiliar world through her expressive characters – even when those characters are a manic sphinx and an unassuming but courageous human-rat hybrid. Meanwhile, her ornate layouts add both depth and playfulness to the dark tale.
It would be a disservice to this strong first issue to give away too many of its secrets. At once an epic tale and an intimate romance, Mirror is a welcome addition to Image's growing selection of subversive speculative fiction.
Emma Ríos (W), Hwei Lim (A) • Image Comics, $2.99