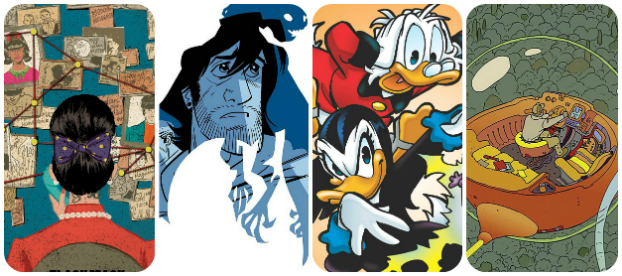 It's Wednesday, and you know what that means: a fresh load of comics and graphic novels! With so many publications hitting your local comics store or digital storefront, the BF staff is here to lead you through the woods with our weekly staff picks. Satisfaction guaranteed!
Comic of the Week
Moebius Library: The World of Edena

After being out of print for many years, the work of one of comics' greatest artists and master storytellers will finally be available in English thanks to a partnership between Dark Horse Comics and Moebius Production in France.
The multi-volume Moebius Library will begin with this 344-page deluxe hardcover collecting the first five chapters of the World of Edena story arc. Stel and Atan are interstellar repairmen trying to find a lost space station and its crew. What they discover about the universe and themselves on the mythical paradise planet Edena, though, changes their lives forever.
Moebius (W/A) • Dark Horse Comics, $49.99 
– Tyler Chin-Tanner
Spookhouse #1

With Halloween just around the corner, Eric Powell's reincarnated self-publishing venture Albatross Funnybooks gets into the spirit of the season with the launch of a spooktacular new all-ages horror anthology. Featuring kid-friendly stories written and drawn by The Goon creator, this first issue of the anthology series is also great fun for adults too.
Although it seems like there are more all-ages comics published every year, publishers still have a long way to go in terms of producing more appropriate material for kids. It's wonderful to see an established and well-respected creator and proponent of self-publishing like Powell taking a risk by launching an all-ages anthology series.
This frightfully-fun collection of twisted camp fire tales is a great way to liberate your kids from their tablet and phone screens and hook them on comics instead!
Eric Powell (W, A) • Albatross Funnybooks, $3.99 
 – Jason Wilkins
The Saviors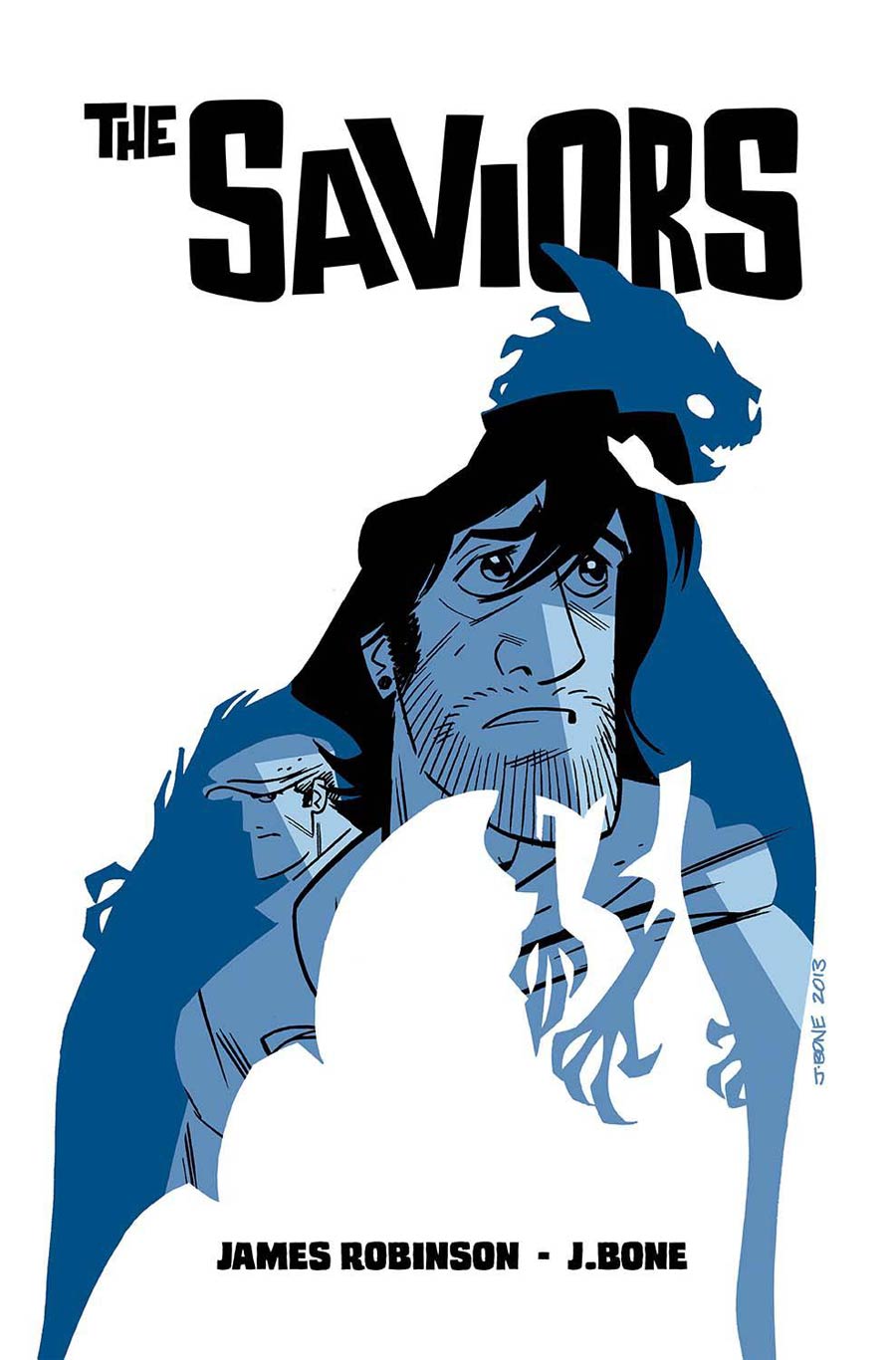 Originally billed as an ongoing series when it launched in late 2013, James Robinson and J. Bone's The Saviors instead flew under the radar and ended its first arc with a still unresolved cliffhanger. Image is finally releasing the collected volume of those first five issues in a trade paperback that should appeal to fans of offbeat sci-fi adventure.
The series plays with the classic trope of the shape-shifting alien race bent on infiltrating Earth for its own ends while also calling these initial perceptions into question (who do the "saviors" of the title refer to, anyway?). J. Bone's expressive black-and-white art emphasizes the B-movie aspect of the plot while keeping the action fast and frenetic. Whether this new release heralds an impending revival of the series or not, it's an entertaining ride from start to finish.
James Robinson (W), J. Bone (A) • Image Comics, $14.99
– Paul Mirek
The Skeptics #1

Set during the height of the Cold War, Black Mask Studios' latest offering is a bit of a departure from the indie publisher's usual fare. While The Skeptics is quirky and original and stylish, it is decidedly less violent and blatantly provocative than other Black Mask titles.
That being said, Tini Howard (Power Rangers Pink) and Devaki Neogi's (Curb Stomp) tale of a pair of teenage grifters caught up in a para-psychological arms race between the USA and the Soviet Union, is a fun and engaging read. The characters are fully-realized and complex, the dialogue is sharp, and the artwork possesses an infectious bounce.
A strong outing from a pair of exciting creators at the beginning of their careers, this madcap first issue lays the groundwork for what is shaping up to be a rather intriguing and quietly subversive period thrill ride.
Tini Howard (W), Devaki Neogi (A) • Black Mask Studios, $3.99 
– Jason Wilkins
Disney's Giant Halloween Hex #1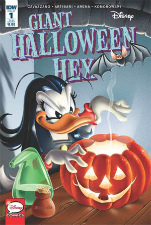 IDW's range of Disney titles over the last year or two have provided a welcome mix of translated European work and occasional classic material featuring the comics incarnations of their triumvirate of flagship characters Mickey Mouse, Donald Duck and Uncle Scrooge.
The latest in a number of accompanying one-shots to the main line, Disney's Giant Halloween Hex #1 features the malevolent sorceress Magica DeSpell as she seeks to use some ancient magical artefacts to get her revenge on Scrooge McDuck once and for all. Settle in for some supernaturally seasonal storytelling from the likes of Francesco Artibani, Thad Komorowski and Giorgio Cavazzano. The perfect Trick or Treat gift for the younger comics reader.
Anthology – Various creators • IDW Publishing, $5.99
– Andy Oliver