In the latest of our series of articles on publisher plans for 2021, the UK's Myriad Editions have announced their line-up for this year. Of particular interest for us here at Broken Frontier is, of course, our 2017 Broken Frontier 'Six to Watch' artist Sabba Khan's debut graphic novel The Roles We Play. Full details and covers in the press release below.
MYRIAD UNVEILS ITS LIST FOR GRAPHIC TITLES IN 2021 AND SIGNS VERONIKA MUCHITSCH, WINNER OF THE 2020 FIRST GRAPHIC NOVEL COMPETITION
Life inside a coma, UK evictions of an island nation, the fictional experience of a Calais refugee, a second generation East Asian immigrant's search for identity, and a graphic exposé of Vladimir Putin: Myriad's 2021 list of new publications promises challenging content to engage readers from all backgrounds.
COMA by ZARA SLATTERY – MAY 2021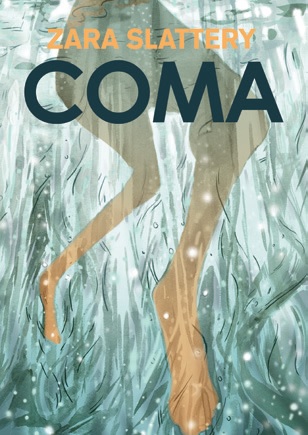 By the time necrotising fasciitis was diagnosed, it was almost too late to save artist Zara Slattery. Her husband and three children prepared for the worst. This astonishing graphic memoir shows how she lived to tell the tale of life inside and outside her coma. An extract from COMA was shortlisted for the Myriad First Graphic Novel Competition 2018. Zara was shortlisted for The Arts Foundation Futures Awards 2020.
THE CHAGOS BETRAYAL: HOW BRITAIN ROBBED AN ISLAND AND MADE ITS PEOPLE DISAPPEAR by FLORIAN GROSSET – JUNE 2021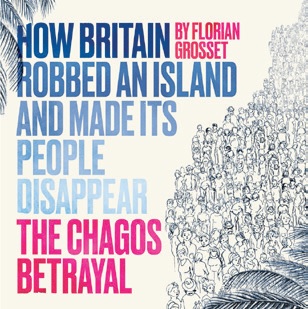 Debut non-fiction telling of the poverty and discrimination suffered by the Chagossians when their eviction by the British from Diego Garcia and other islands enforced US military control of their Indian Ocean archipelago. Born and brought up in Mauritius, Florian is a graphic designer and illustrator now living in Kent. She chronicles the
islanders' fight for compensation and the right to return.
THE ROLES WE PLAY by SABBA KHAN – JULY 2021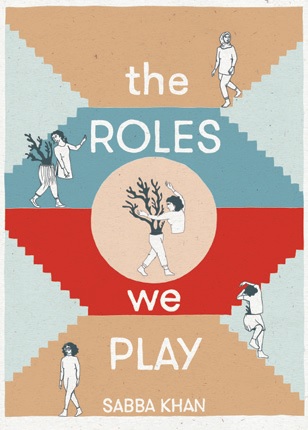 Sabba Khan's debut graphic memoir explores themes of identity, belonging and memory within the East London Pakistani Muslim diaspora. Her unfolding collection of true stories paint a vivid snapshot of contemporary British Asian life and the complex generational shifts experienced within migrant communities today. Sabba is an
architectural designer, artist and maker living in Newham, East London.
HAMID & SHAKESPEARE by MAJID ADIN – AUGUST 2021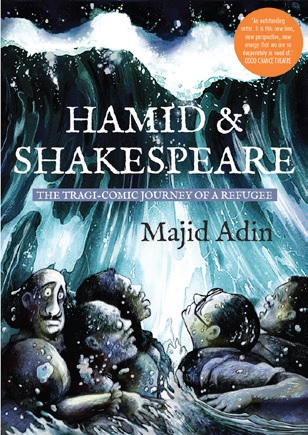 Debut graphic novel by a former Calais jungle refugee imagining a friendship between a refugee arriving in London today and the nation's most famous playwright. Majid is an Iranian artist and animator, who arrived in the UK in a refrigerated truck in 2016. Forced into political exile from Tehran following a brief imprisonment, it was only ten years
later that he took up the pen again, as a refugee in the Calais jungle. He lives in West Hampstead.
PUTIN AND RUSSIA: THE RISE OF A DICTATOR by Darryl Cunningham – SEPTEMBER 2021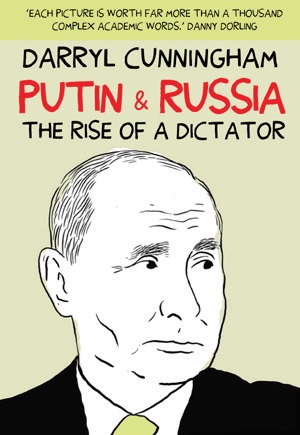 Master manipulator or gangster? The malign thrust of Putin's domestic and foreign policy is exposed in Cunningham's latest page-turning biography including his early life, political career, the wars in Chechnya, Crimea and the Ukraine, the crackdown on human rights, Brexit, Trump—and the poisonings. Darryl Cunningham's fifth book for Myriad grips, informs and shocks.
CYBERMAN by VERONIKA MUCHITSCH – 2022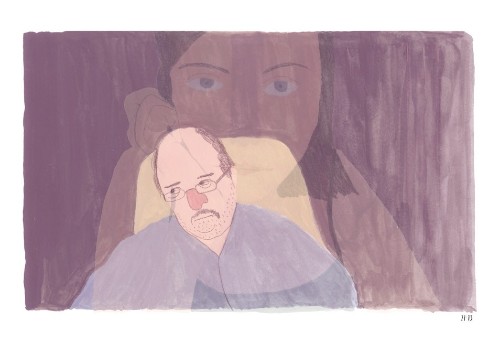 Finally, Myriad is delighted to announce that it has signed up Veronika Muchitsch's Cyberman, an enthralling visual portrait of Ari, an online blogger who streamed his voluntarily locked-down life 24/7 from his apartment long before we had heard of COVID. This was the winning entry of the Myriad First Graphic Novel Competition.