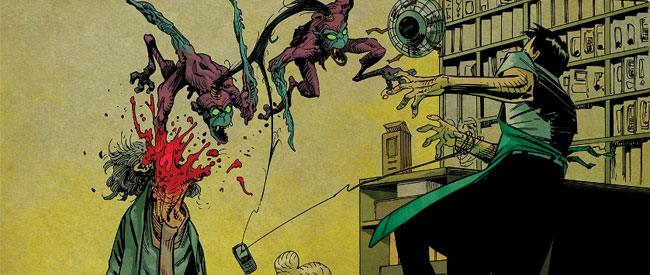 In a modern world where magic is the secret stitching that holds the universe together, it falls to Phil Hester and John McCrea's team of mystic troubleshooters to repair the damage. Snappy dialogue, a distinct visual tone, and a breakneck pace combine to ensure this new creator-owned series pushes all the right buttons for a fun summer read.
Imagine everything you thought you knew about the world was dead wrong. Imagine if scientific laws were really complex fabrications designed to fool ourselves into thinking the universe is a safe, stable, logical environment. What if magic was secretly the engine that drives existence?
When the laws of science intrude upon our lives in the form of technological failures or natural catastrophes, there are people around who know how to fix the problem or at least run damage control. When power lines go down in a storm, for example, there are engineers and technicians who have the technical capacity to turn the lights back on.
But what happens when the laws of magic break down in a world that doesn't believe in magic? Who do you call to fight demonic possession or end a drought caused by estranged mythic lovers? According to Phil Hester (The Flash Season Zero, The Coffin, the upcoming Broken Frontier Anthology) and John McCrea (Hitman, The Boys), you call Mythic Lore Services, an organization dedicated to troubleshooting the world's secret magical infrastructure.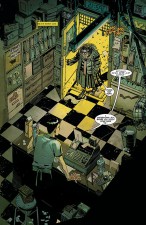 Focusing on just one field team from this worldwide network of specialists, this first issue introduces the reader to a tight but eclectic unit of mythical personages, including a sardonic Apache shaman who is much older than he appears (and plagued by a demonic twin brother called Killer of Enemies), an immortal Greek oracle, and a young Indian cellphone salesman with a preternatural knack for killing monsters.
Such a varied cast lends itself to some wonderfully comedic character beats, which Hester takes full advantage of. As the team deals with skeptical scientists and lay people, their penchant for sarcasm and black humor verges on arrogance and condescension but steers just clear of mean-spiritedness. Hester reminds us that despite their uncanny origins, the men and women of Mythic Lore are people just like the rest of us. They cope with the extraordinary situations they are called in to resolve any which way they can.
By using crisp, dynamic dialogue, Hester wastes no time defining each character's unique personality. From the reluctant yet optimistic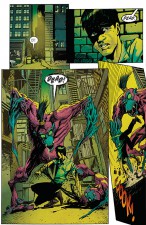 phone salesman Nate to the jaded and arrogant Greek oracle Cassandra, each member of this Mythic Lore unit speaks with a distinctive voice and refuses to conform to a specific character type.
Just like the magical breakdowns they fight to contain, the employees of Mythic Lore are an intriguing, unpredictable bunch. Even when they're standing still, there's a sense of movement, thanks to Hester's strong direction.
This isn't Hester and McCrea's first collaboration. They last worked together on The Atheist, another creator-owned project that mined the wealth of material found in the realm of the mystical or occult. The pair work extremely well together, with art and words fusing together into a slick finished product that exceeds even the high expectations that come with top-level collaborations of this sort.
McCrea's art has never been better. Robust, textured rendering and innovative page layouts add a unique flair to the visual storytelling that lends the book a cinematic feel without relying on standard widescreen panels. Mythic appropriately feels both larger-than-life and down-to-earth – a necessary balance achieved by McCrea's smart use of dynamic angles and judicious spotting of blacks.
A fun romp through the legends, folklore, and myths that have shaped our perceptions of the world for thousands of years, Mythic is a well-crafted survey of our secret magical history that excites and delights in equal measure. And all for $1.99!
Phil Hester (W), John McCrea (A) • Image Comics, $1.99.