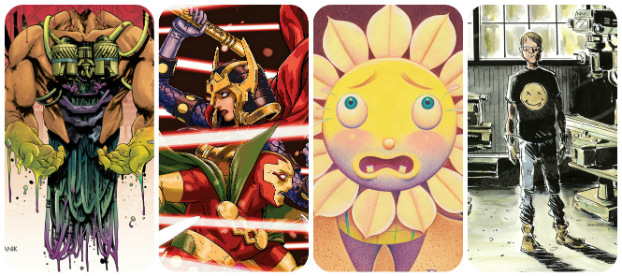 It's nearly Wednesday, and you know what that means: a fresh load of comics and graphic novels! With so many publications hitting your local comics store, comics events or digital storefront, the BF team are here to lead you through the woods with our weekly staff picks. Satisfaction guaranteed!
Comic of the Week
Mister Miracle #6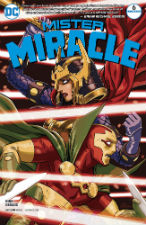 It's something of a banner week for 2017 Broken Frontier Awards-nominated serial comics releases so it seems only fitting that our 'Comic of the Week' this week is the winner in this year's Best New Series category. This Tom King/Mitch Gerads take on Jack Kirby's Fourth World properties has rightly been lauded by critics and commentators. In many ways, it feels very much like a book from that unforgettable mid-to-late '80s period when the DC Universe was at its most excitingly experimental and daring.
In this culmination of the first story arc, Scott Free and Big Barda return to New Genesis for Scott's ultimate punishment, only to find there have been dramatic developments in the war with Darkseid.
Balancing the humanity of the characters with the majesty of their world and being a rare example of a super-hero offering that crosses into the graphic medicine strand of comics narratives, Mister Miracle isn't just DC's best book of this last year. It's their best book of this decade.
Tom King (W), Mitch Gerads (A), Clayton Cowles (L) • DC Comics, $3.99
– Andy Oliver
Satellite Falling TPB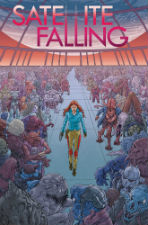 It wouldn't be such a big deal that Lilly is the only human on an alien world, if that was all she had to worry about. Earth fell and her lover was dead, so Lilly made her way to Satellite. A cabbie by day and bounty hunter by night, she's getting by—mostly. But when Lilly's past finally catches up to her, she's going to need the help of an unlikely band of weird aliens to fix this mess.
Writer Steve Horton (Amala's Blade, Mike Fortune) and artist Stephen Thompson (Future's End, Batman Beyond) team up for a gritty adventure pitting an unlikely heroine against pitiful odds that will appeal to fans who enjoy their witty sci-fi on the shady side.
Steve Horton (W), Stephen Thompson, various (A) • IDW Publishing, $17.99
– Karen O'Brien
Paradiso #2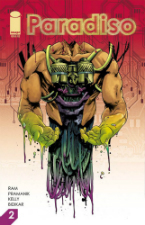 Featuring the work of 2017 Broken Frontier Best Letterer Award winner Aditya Bidikar and Breakout Talent Award nominee Ram V, the first issue of this dystopian science fiction thriller was released last month to great critical acclaim. It once more underlined writer Ram V's ability to make the environments of his comics as much a character in his books as his protagonists and supporting players.
Expect more hints and teases about the forces stirring in the sentient city of Paradiso as we rejoin Jack Kryznan in his journey into its interiors. There's still time to experience the creative synergy of this impressive team from the beginning of what is no doubt going to be one of the hottest Image books of 2018.
Ram V (W), Devmalya Pramanik (A), Dearbhla Kelly (C/D), Alex Sollazzo (C), Aditya Bidikar (L) • Image Comics, $3.99
– Andy Oliver
The Limbo Lounge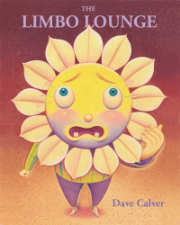 Since 2009 editor and comics historian Craig Yoe has been using his eponymous imprint at IDW to delve deep into comics history and produce reprint volumes of some of the most weird and wonderful material the funny books have to offer. He's now boldly dipping his toes into the original graphic novel market, with this debut book by acclaimed illustrator Dave Calver.
Delivered in Calver's lush illustrative style, The Limbo Lounge tells the trippy tale of a group of the recent deceased, as they find themselves transformed in the afterlife. Awaiting their fate in the bar of the title, they find that their infernal problems have only just begun. The colourful cast includes two "flower-headed freaks", Bud and Lou; a spry nun who works from Limbo to rid the earth of despicable dirtbags; and, most chilling of all, a knife-wielding and murderously ambitious young pageant-princess.
This looks like an imaginative, polished and distinctive start to what Yoe has promised will be a line of original graphic novels.
Dave Calver (W/A) • IDW Publishing/Yoe Books, $29.99
– Tom Murphy
Royal City #9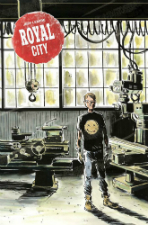 Royal City is another double 2017 Broken Frontier Award-nominated project, with Jeff Lemire nominated this year in the Best Writer category and his powerful yet understated series also gaining a much deserved nomination in the Best New Series category.
As this second arc approaches its conclusion more insights into the early lives of the Pike family and the events that shaped them are revealed as we continue to observe the final days of Tommy Pike. Mixing family drama and magic realism Royal City has proved to be some of Lemire's most memorable work yet. But then we've been telling you that for months here at BF…
Jeff Lemire (W/A), Steve Wands (L) • Image Comics, $3.99
– Andy Oliver
Grey Area: This Island Earth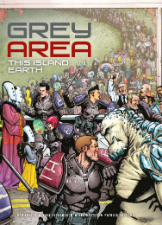 With all the attention on Rebellion's cracking reprint editions of classic British comics material (we'll slip in another mention here for the Broken Frontier Awards and the Treasury of British Comics win for Marney the Fox and nomination for Faceache) let's not forget that their collections of material from 2000 AD are also full of both excellent retro material and more recent serials from the Galaxy's Greatest Comic.
This week sees the release of the Dan Abnett-penned Grey Area: This Island Earth (with art from Karl Richardson, Lee Carter and Patrick Goddard) set in the titular locale – a customs-style border checkpoint for extraterrestrials coming to Earth. If you want to read a full review Tony Ingram (former Editor of Crikey!: The Magazine of British Comics) and Lucy McGough reviewed the book here at BF earlier this week and recommended it in the glowing terms of "one of the best series that 2000 AD has produced in the last decade."
Dan Annett (W), Karl Richardson, Lee Carter and Patrick Goddard (A), Ellie De Ville (L) •  Rebellion, £16.99
– Andy Oliver