If last week's first impressive list of 2015 books coming from Avery Hill Publishing wasn't enough for you then the micropublisher have followed up with a second announcement of projects coming from their direction over the course of the next twelve months or so.
The three new comics are a perfect reflection of the AHP philosophy; a kind of representation of their publishing ethos in microcosm given that it features one book from their established repertory company of creators, one from an up and coming new talent, and one from one of the most established names to come out of the self-publishing scene in recent years.
Between the Billboards by Owen D. Pomery – one of my 'Ten UK Small Press Comics You Need to Own!' for 2013 – gets its own collection. Abraham Christie – who was one of the interns at the londonprintstudio to feature in the Parallel Lives anthology reviewed here at BF a few years back – is given a much deserved spotlight for his work. And Isabel Greenberg – winner of the 2013 Broken Frontier Breakout Talent Award and a regular reviews fixture here – is a major coup for AHP with an as yet untitled work coming from them at the tail end of the year.
All the relevant details are below alongside releases dates for AHP's continuing Reads and Metroland series.
Between the Billboards & The Authoring of Architecture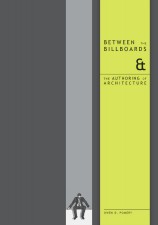 By Owen D. Pomery
Release date: April 2015
A graphic novel collecting the six-part series Between the Billboards, alongside a series of comics and essays on The Authoring of Architecture.
Between the Billboards
Ebner has elected to live between two advertising boards, in a converted water tank in the centre of the city. What follows is a simple and cautionary tale, detailing the perils of shutting yourself off from the rest of the world. The main content is of small, apparently inconsequential happenings, often dark, sometimes amusing, but all waymarkers on the road Ebner has chosen to walk.
The Authoring of Architecture
Through a series of short comics and essays, Owen explains how architectural ideas can be explored in graphic stories and the different ways they influence his work. You can find out more about Owen's architectural work here.
Swear Jar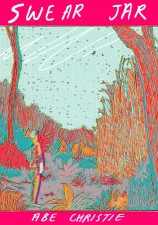 By Abraham Christie
Release date: June 2015
Abe Christie is a cartoonist and former art student based in London. He spends his days working a dead end job where he dreams of other lives he might have lived, then attempts to live them in comic form.
Title TBD
Release date: Winter 2015/16
Avery Hill are delighted to announce that we will be publishing a new comic by the superstar writer/artist of The Encyclopedia of Early Earth, Isabel Greenberg. The story covers the early Greek Myths, focusing on the formation of the Earth, the birth of the Gods, Zeus' battles with the giants, the creation of man, Prometheus and Pandora's Box. No images or further details are available at present, as the project is in its very early stages, but suffice is to say that we're stupidly excited about it!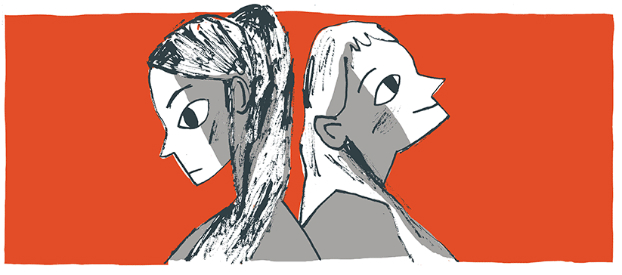 Isabel Greenberg's recent Dreadful Wind and Rain, reviewed here at Broken Frontier
Other Releases Coming in 2015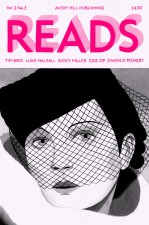 Reads Vol.2 #3 (Spring) & #4 (Summer)
Metroland #3 (Spring), #4 (Summer), #5 (Autumn)
Announced Last Week
A is For Amos by Daria Hlazatova (April)
Buttertubs by Donya Todd (June)
The End of Summer by Tillie Walden (June)
The Rabbit by Rachael Smith (June)
For regular updates on all things small press follow Andy Oliver on Twitter here.