The empathetic nature of comics as a communicative tool has seen an explosion of material in the area of graphic medicine over the last few years. Sequential art explorations of living with depression and anxiety have proved particularly resonant; to the point that we even have a whole tagged set of reviews and interviews on mental health awareness here at Broken Frontier.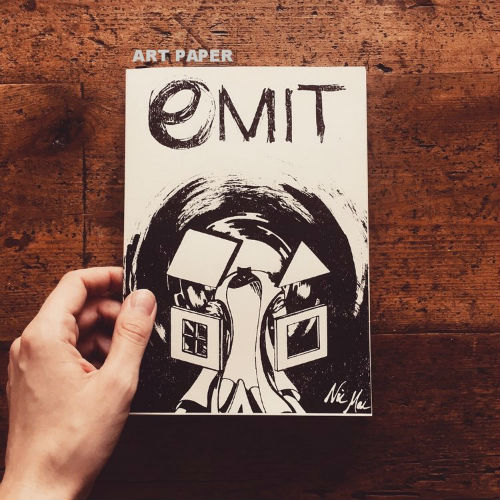 Just as no one person's experiences of anxiety are exactly the same, so too do each of those projects provide us with a different perspective on living with mental health issues. There are, of course, links and common themes but from diary-style accounts to cross-media approaches, from raw humour to graphic allegory, the ways in which artists choose to represent the realities of depression are multitudinous in narrative structure and visual style.
Nic Mac's zine ØMIT makes use of extended visual metaphor to frame her protagonist's life in surreal yet eerily recognisable terms. We first meet the comic's narrator – a young woman with a house for a head – lying unconscious on wasteland. We observe as she slowly struggles to traverse this unwelcoming terrain on her way to a revelation that may not quite be an epiphany but certainly holds promise at the end of an otherwise nightmarish journey of self-discovery.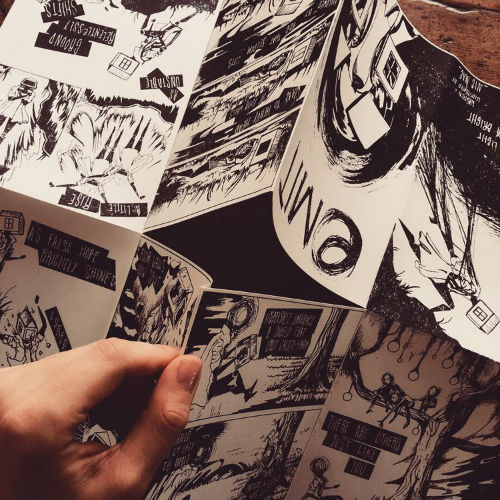 Mac's deep blacks and contrasting use of white space gives a sense of both oppressive darkness but also an escape from that murky gloom as the story reaches its denouement. The rhythmic beat of her poetry further creates a sense of movement and journey with the bizarre sight of the head-house representing her central character's self-imposed isolation from the world around her. ØMIT is unsettling but not unhopeful, dreamlike but nevertheless rooted in a symbolic reality that many readers will no doubt find familiar.
ØMIT is just 8 pages in length but they're 8 extremely confident and quietly powerful pages with the tactile, fold-out nature of the zine adding an extra level of interconnectivity. While the themes are familiar it's the manner in which they are expressed that impresses here, with even the design of the zine's logo feeding into the ultimate message of the comic.
For more on the work of Nic Mac visit her site here and her online store here. You can also follow her on Twitter here and Instagram here.
For regular updates on all things small press follow Andy Oliver on Twitter here.
Nic Mac is a guest artist at the next Gosh! Comics and Broken Frontier Drink and Draw.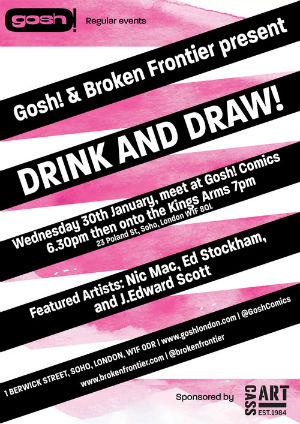 Review by Andy Oliver