PRIDE MONTH 2023! Last year's Pride celebrations at Broken Frontier saw a long overdue spotlight from us on Gengoroh Tagame's My Brother's Husband, so it seems appropriate to be giving some time this year to his general audiences follow-up Our Colors. Originally presented in serialised form, the strips were collected in hardcover for the English language market by Pantheon last year.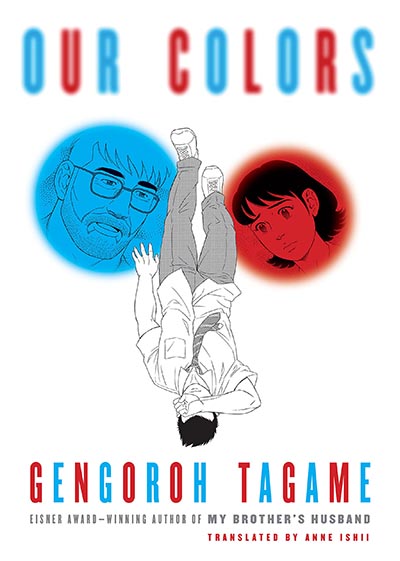 Our Colors is the story of schoolboy Sora Itoda, a teenager who has not yet come out and is understandably experiencing feelings of isolation as he deals with the homophobia around him. A chance encounter leads to Sora forming a friendship with local café owner Mr. Amamiya, himself an openly out gay man. As Sora struggles with his situation Amamiya becomes something of a mentor figure to him and his schoolgirl friend Nao, encouraging his artistic ambitions and commissioning him to paint a mural in the café. But when a face from Amamiya's past resurfaces events will conspire to change all their lives forever…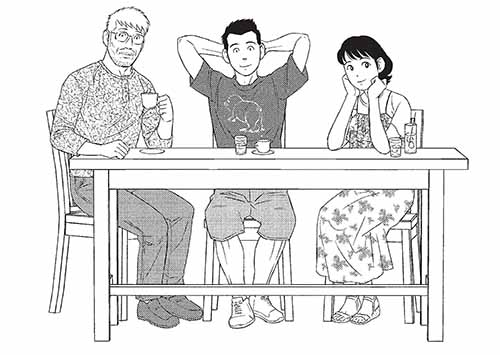 What instantly marks out Our Colors as having a distinctive slant is that this is LGTBQ+-centric manga work that isn't about romance. Instead it's a touching tale of mentorship and intergenerational friendship; one that finds parallels in the lives of its two leads while also emphasising the differences in their experiences. It's also a story that is unafraid to explore the wider ramifications of coming out in later life, while reminding us just how daunting that step can be in a society with entrenched homophobic attitudes.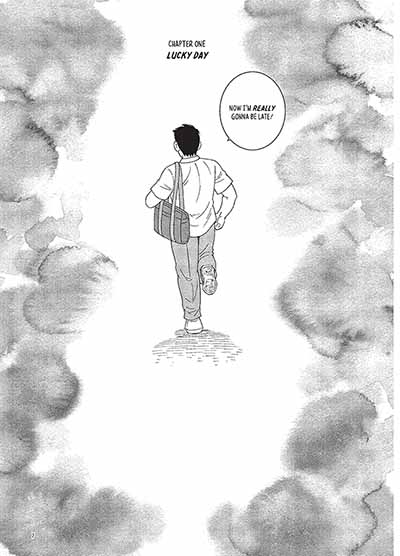 Like My Brother's Husband this is a story where experiencing the characters' lives, thoughts and interactions directly is far more important than reading commentary on them. As Sora says late on in the book "Nobody comes out just once" and this tenderly told tale of two gay men from different generations and how their friendship allows them both to change and grow is beautiful in its understatement.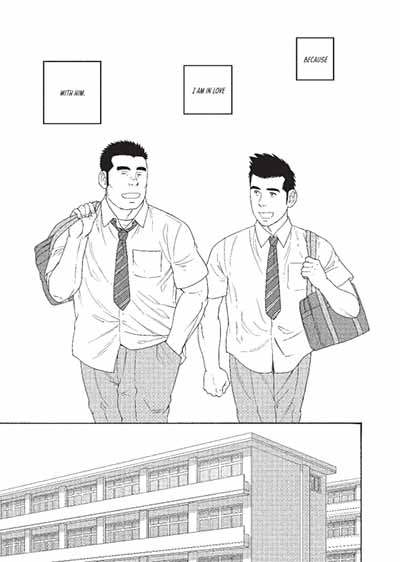 Visually one of the most remarkable elements of Our Colors is the delicate way in which Tagame manages to imbue a black and white strip with a sense of the blue and red colours in which painter Sora sees the world. It's a story that, by necessity, moves frequently from the introspective to the interactive and Tagame is adept at adapting panel-to-panel pacing and page layouts to mirror those changes in tempo. Heartfelt and deeply moving, Our Colors is a worthy thematic sequel to My Brother's Husband.
Gengoroh Tagame (W/A), Anne Ishii (T) • Pantheon, £26.00
Review by Andy Oliver