Time-traveling samurai love stories meet outlandish, post-apocalyptic western slapstick in this small-press anthology with a little something for everyone.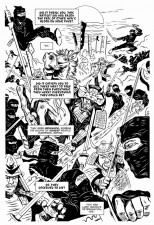 There's something to be said for perseverance. Venturing into the highly competitive funny-book business as a small press or independent publisher takes an obscene amount of time, effort, and passion. The more cynical among us would also throw an ample dose of self-loathing into that equation. Let's just say self-publishing isn't for the faint of heart.
It's a wonder, then, that so many creators choose this route in an attempt to realize their dreams of a self-sustaining career in a medium notorious for its retread concepts and fickle consumer base. The latest issue of Paragon, self-published by writer David Candlish, is a testament to the patience and intestinal fortitude required to produce your own books in the face of a huge mainstream audience hungry for the next installment of whatever's hottest at the cinema box office.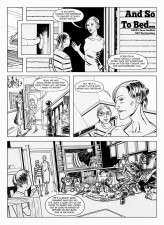 Although he lacks the resources of a major publisher, Candlish has managed to compile a surprisingly well-rounded collection of ongoing serials and stand-alone tales that perhaps owe more to the old-school storytelling of comics' Bronze Age than to the spectacle-fueled, over-produced books clogging up the shelves of your local comics shop.
That being said, the quality of the stories is, in most cases, only average. Both art and writing feel a little clumsy and unpolished. It's clear the anthology is shooting for a blatantly retro feel, with tongue firmly planted in cheek, but the execution is a little off. Without discounting the hard work of all of the contributors, it feels as if a final edit could have smoothed some of the more obvious rough edges. I'm sure a few extra dollars wouldn't have hurt, either.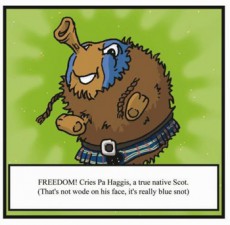 There are more than a few good points about Paragon, though. The variety of stories is impressive and often straddles the boundaries between two or more different genres. A much-appreciated sense of humor also permeates the book, lending the reading experience a subtle sense of whimsy.
More than that, this is a series infused with undeniable heart. Without exception, the contributors' love of the medium is evident in every word and panel of this anthology. The end result is that despite a few warts, Paragon is ultimately successful in restoring some of the forgotten wonder of comics that seems to fall along the wayside as we mature as fans and consumers.
And nobody can fault it for that.
Various (W), Various (A) • Paragon, $7.27 (US), £2.50 (UK).