With over 70,000 attendees and some of the most talented creators in comics, ECCC 2014 was  a huge success. The show went smoothly and everyone seemed to have a great time. The positive energy could be felt on the show floor as I made my way around snapping the photos which I've included below. In addition, my full con-report can be read here.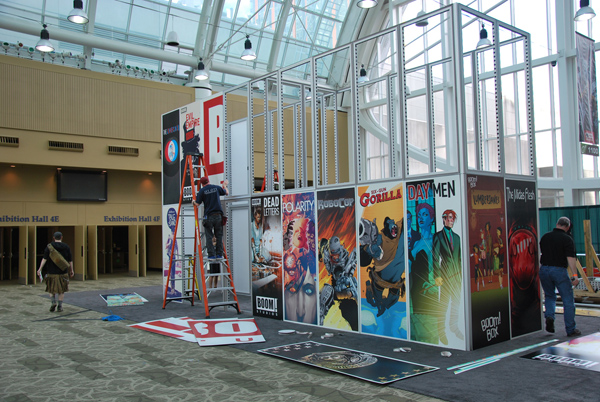 BOOM! Studios setting up their booth in the sky bridge.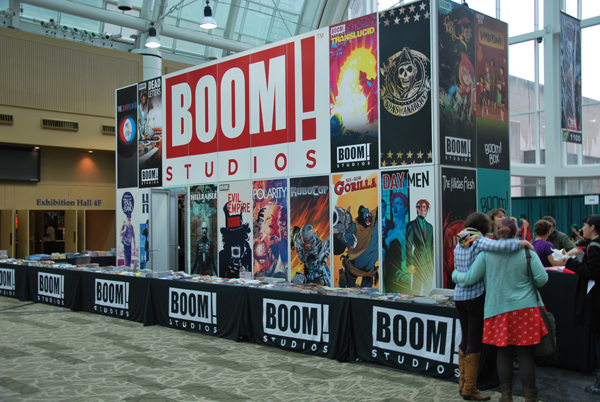 All set up.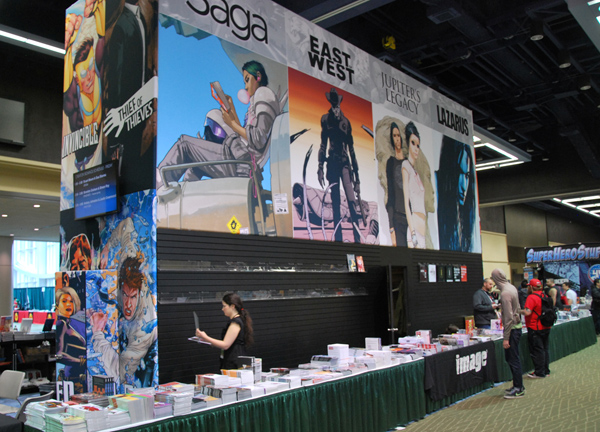 The Image booth was impressive as usual.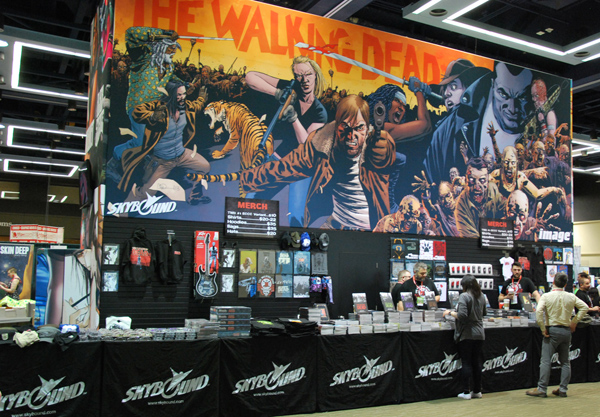 Robert Kirkman's Skybound had its own side to the Image booth.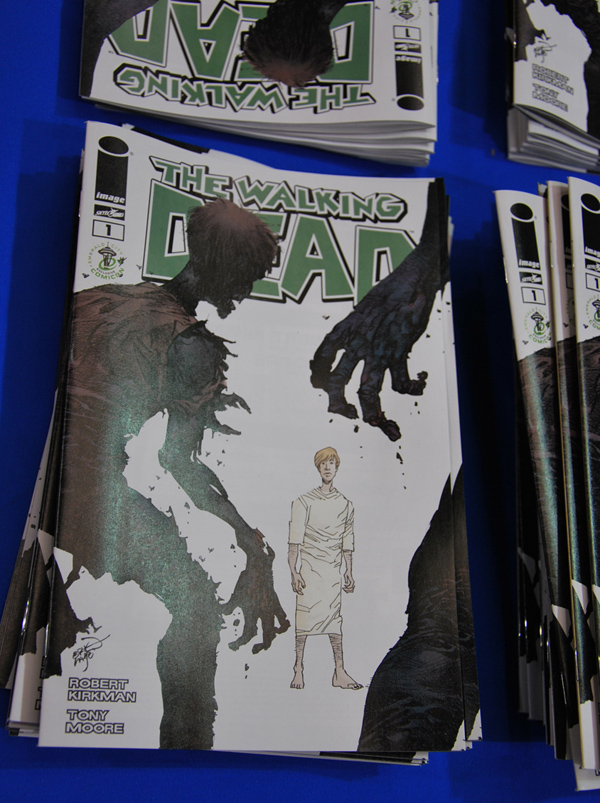 ECCC exclusive cover to The Walking Dead #1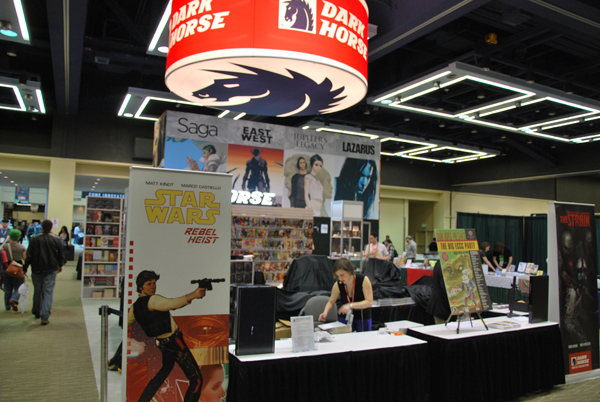 The Dark Horse booth.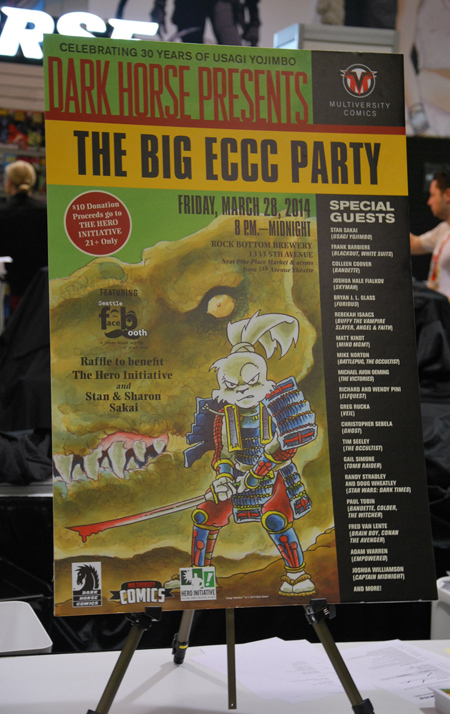 Poster for Dark Horse's party benefiting the Hero Initiative and the Sakais.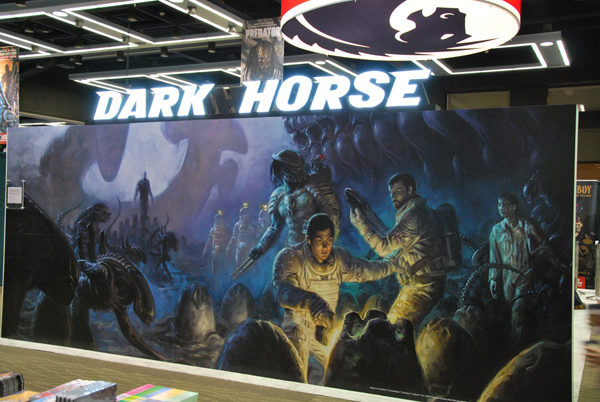 The back side of the Dark Horse booth.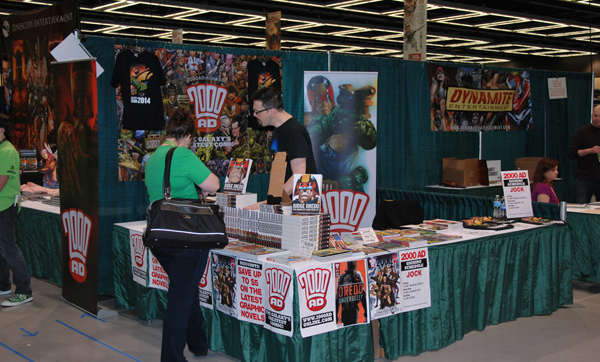 2000AD made the trip.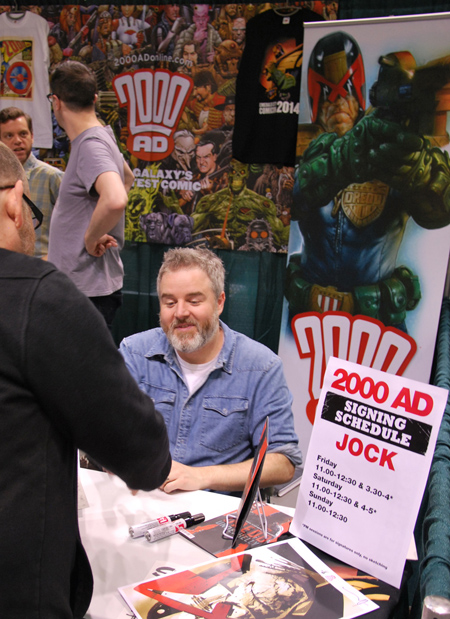 And they brought the artist, Jock, with them!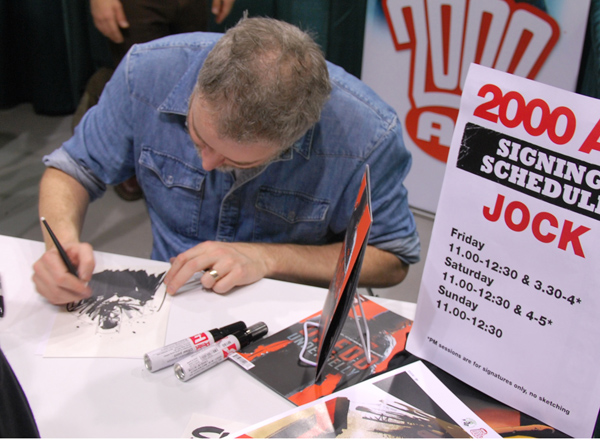 Jock doing an amazing Batman sketch for a fan.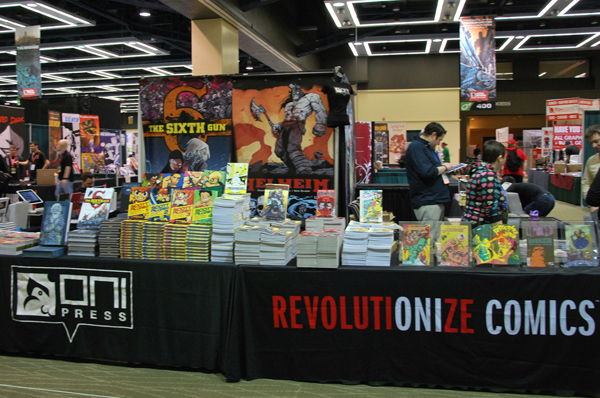 The Oni booth.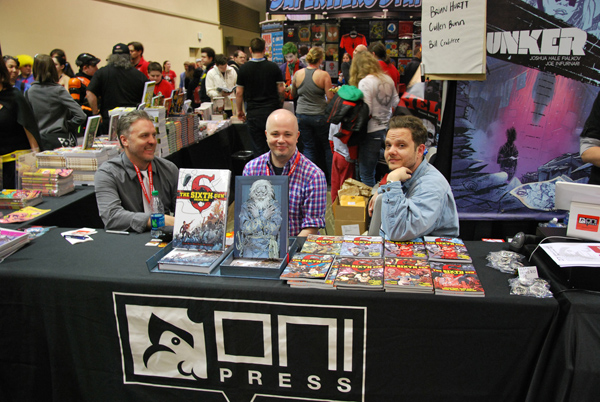 They had The Sixth Gun team of Cullen Bunn, Brian Hurt & Bill Crabtree.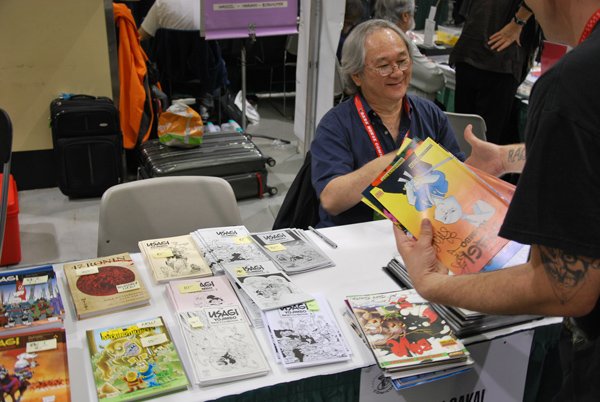 Stan Sakai, creator of Usagi Yojimbo, signing comics and greeting fans.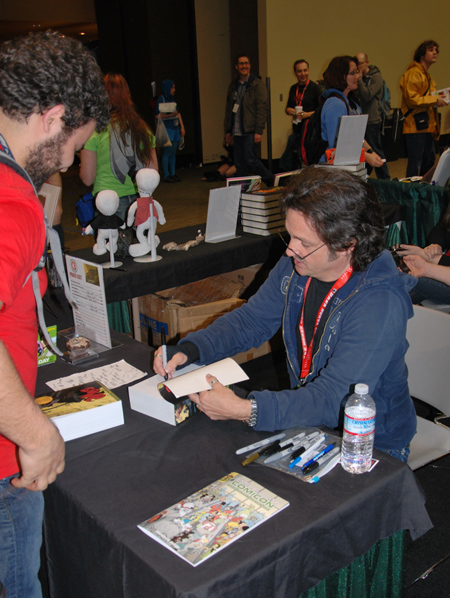 Jeff Smith signing the Bone omnibus.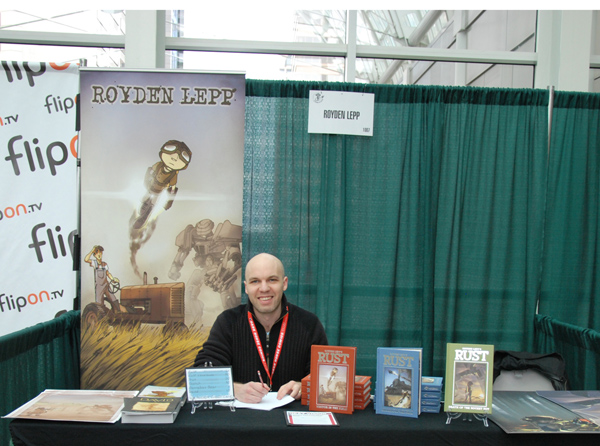 Royden Lepp, creator of Rust, had a nice spot on the sky bridge.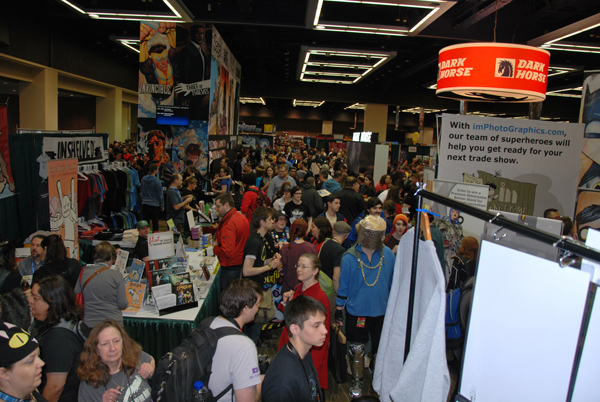 Mid-day Saturday when the crowds really rolled in.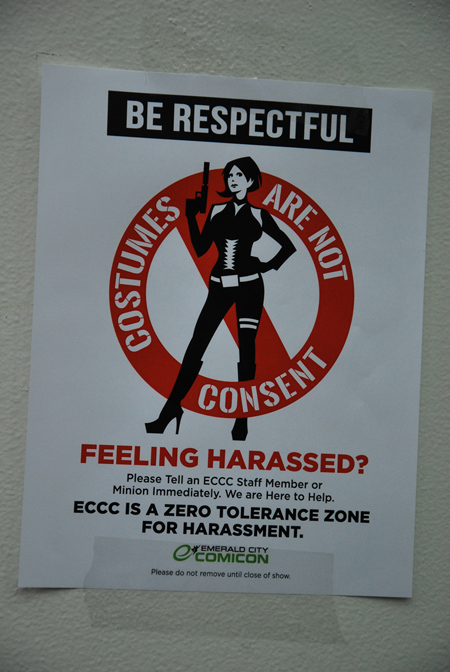 Signs about proper conduct posted on the show floor.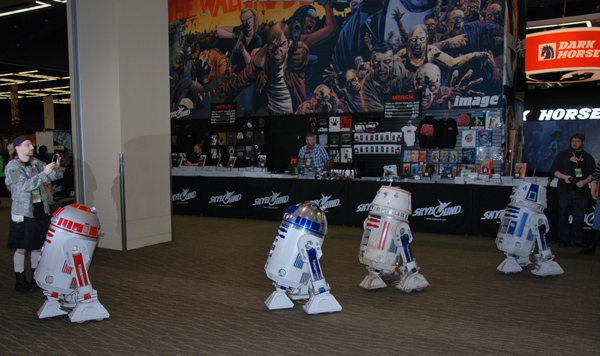 The obligatory convention droid drive-by.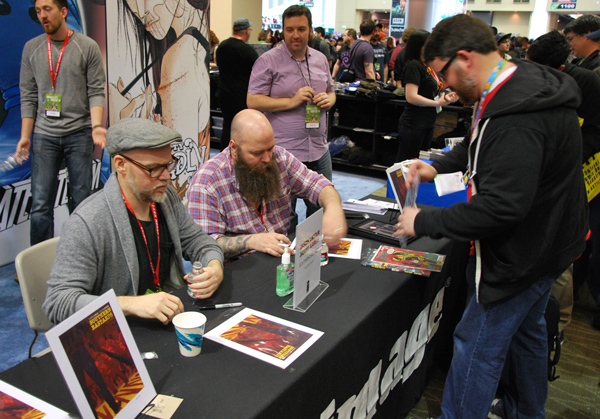 Jason Aaron and Jason Latour promoting Southern Bastards.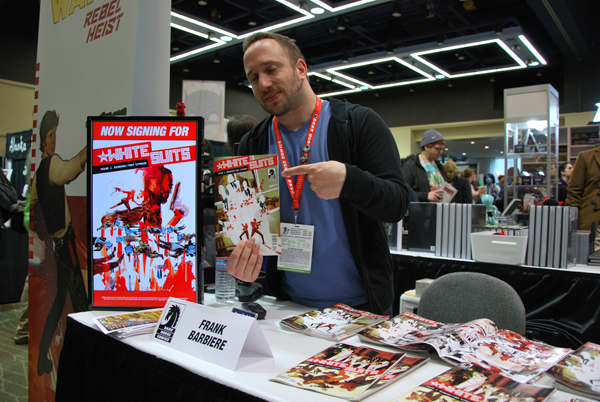 Frank Barbiere with copies of The White Suits #1.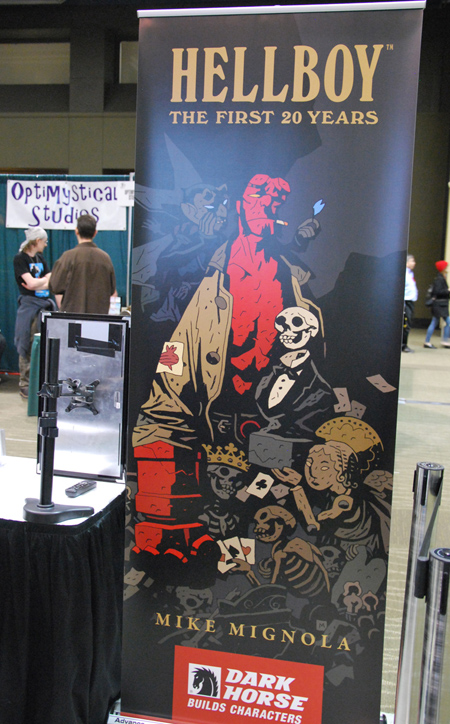 Hellboy.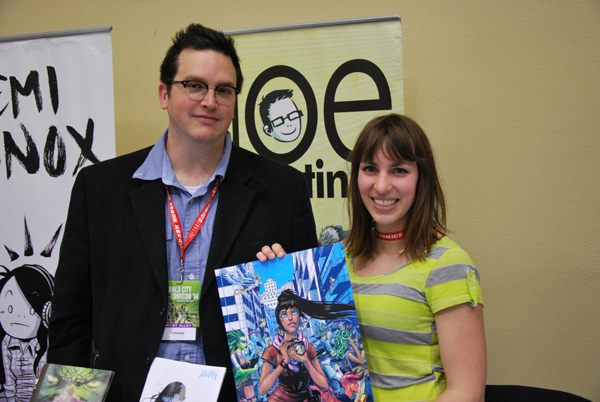 Joe Keatinge & Leila Del Duca promoting Shutter #1, out April 9 from Image.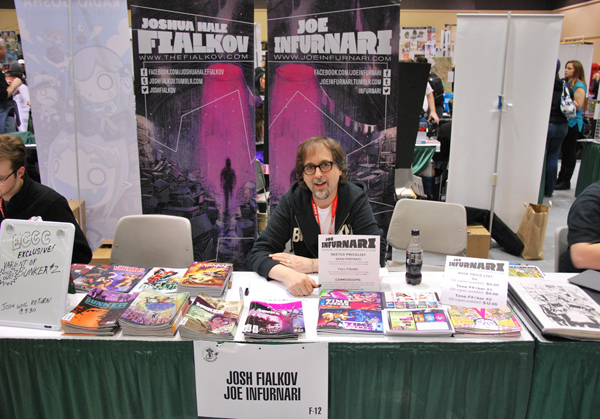 Joe Infurnari with copies of The Bunker from Oni.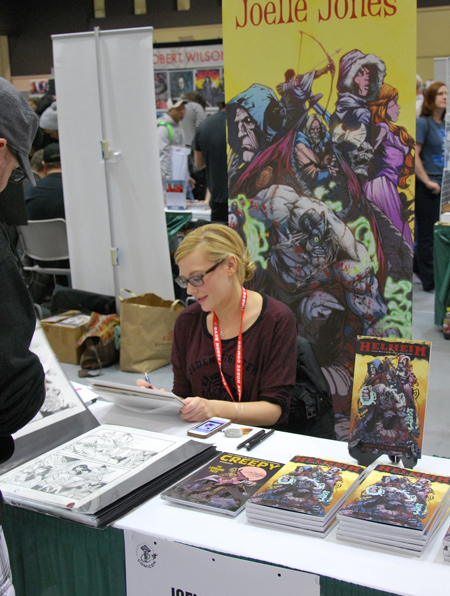 Joelle Jones with the Helheim trade.
Mike Huddleston, artist on Butcher Baker, doing sketches.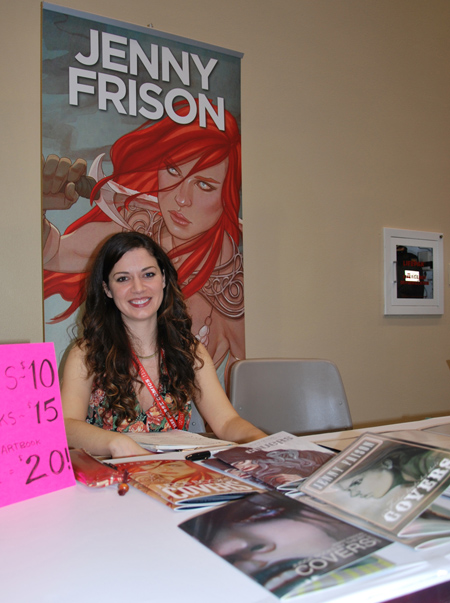 Jenny Frison, cover artist extraodinaire.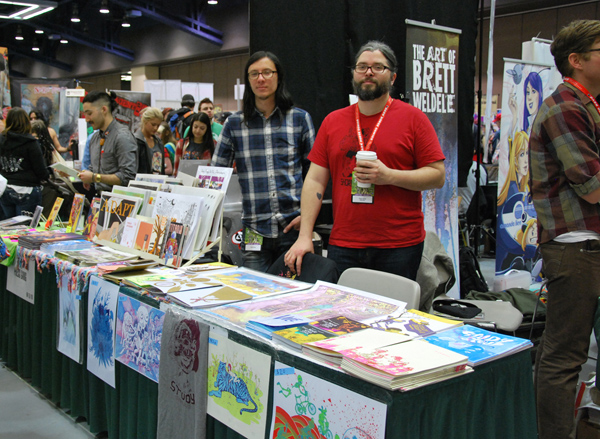 Jason Levian, Zack Soto & Farel Dalrymple of Press Gang.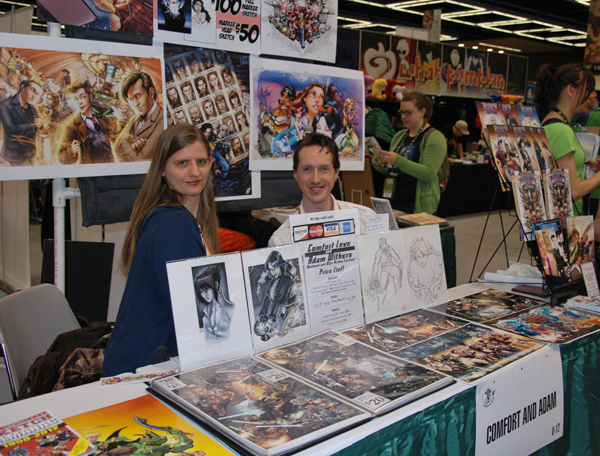 Comfort Love & Adam Withers, creators of The Uniques & Rainbow in the Dark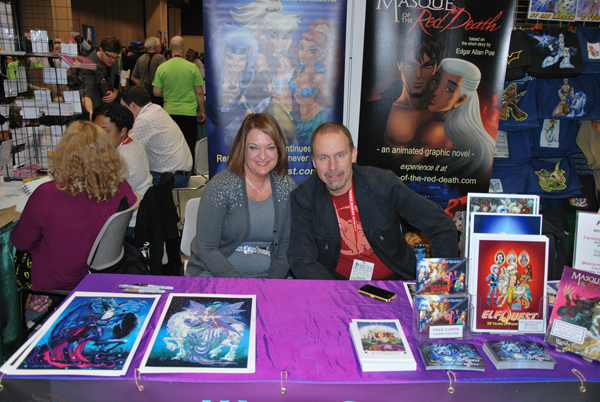 Elfquest creators Wendy & Richard Pini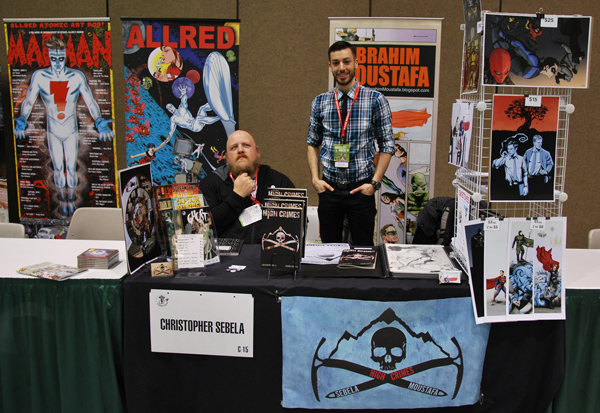 High Crimes team of Christopher Sebela & Ibrahim Moustafa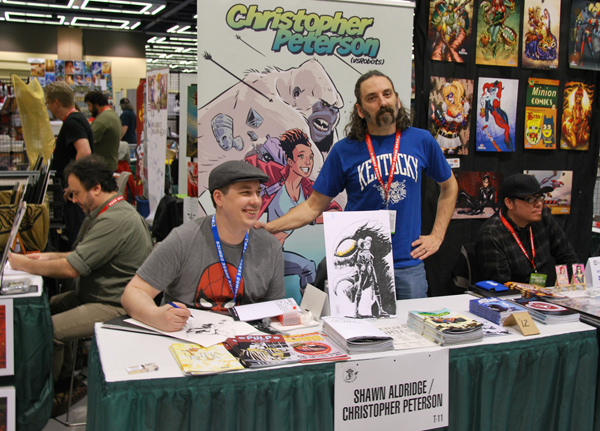 Go Getters team of Christopher Peterson & Shawn Aldridge
Jesse Munoz with copies of Broken Legacy #1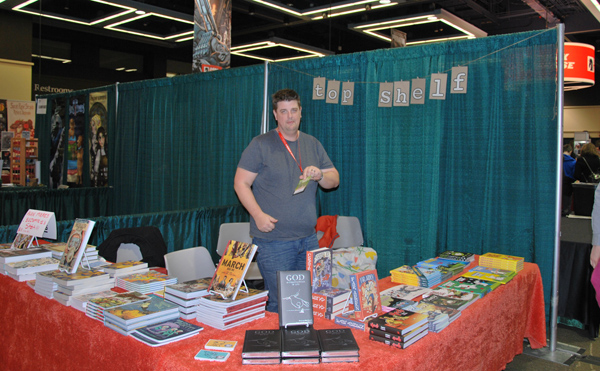 The Top Shelf booth with Matt Roberts
The Comic Book Legal Defense Fund booth with Alex Cox talking with Fred Van Lente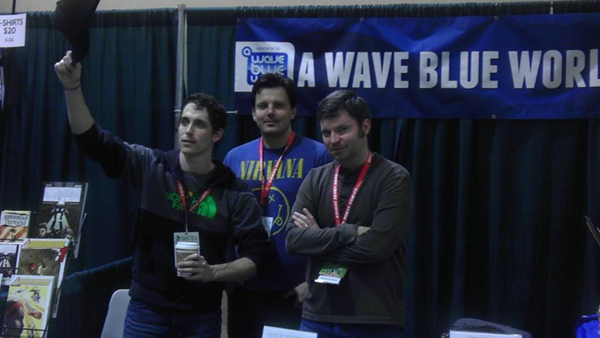 What a great show! So long from Tadd Galusha, Tyler Chin-Tanner, Justin Zimmerman & A Wave Blue World