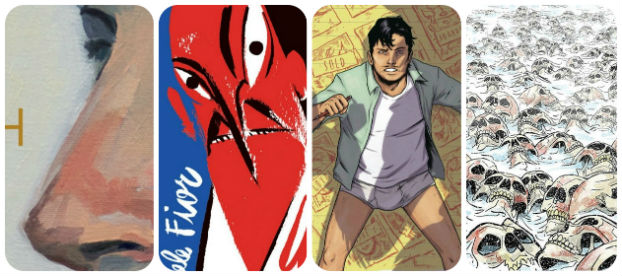 It's Wednesday, and you know what that means: a fresh load of comics and graphic novels! With so many publications hitting your local comics store, comics event or digital storefront, the BF team are here to lead you through the woods with our weekly staff picks. Satisfaction guaranteed!
Comic of the Week
The Book of Sarah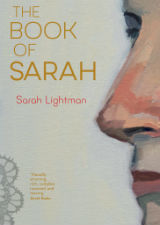 Sarah Lightman's long-anticipated project is here and it's been well worth the wait. Lightman is, of course, the co-founder of the vitally important Laydeez do Comics group and a former Broken Frontier Awards nominee for Graphic Details: Jewish Women's Confessional Comics in Essays and Interviews.
Exploring the complexities of families, feminism, Judaism, motherhood and art this genuinely distinctive graphic narrative provides a fresh approach to autobio comics in a book that is deeply personal but always relatable. Look for a full review at Broken Frontier in the not too distant future.
Sarah Lightman (W/A) • Myriad Editions, £19.99
– Andy Oliver
Road of Bones #1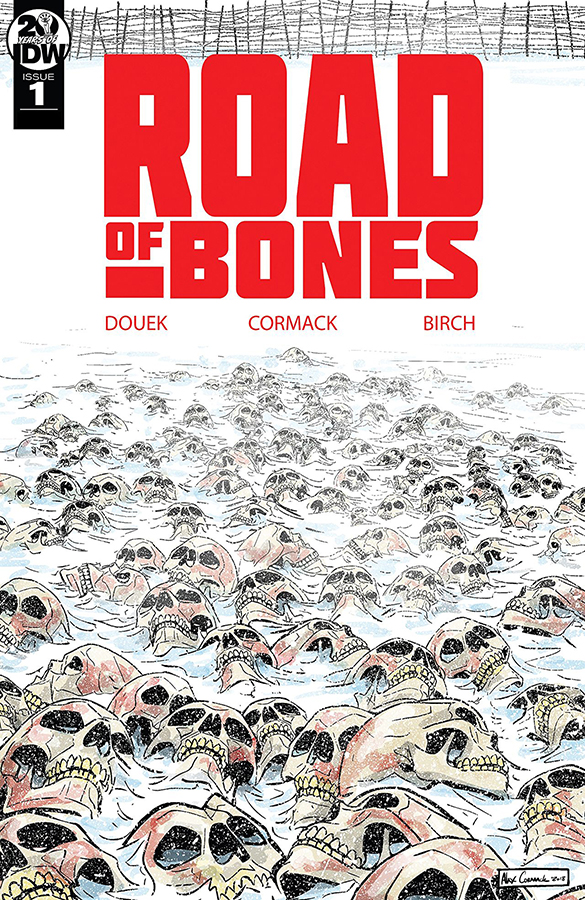 For fans of historical fiction, this bone-chilling tale examines both Russia's dark history and its folklore. Roman Morozov is unjustly imprisoned for criticizing Stalin, and he knows the only way he's not dying in this labor camp is by risking an even quicker death by making the trek across hundreds of miles across frozen tundra.
His only chance of survival comes in the form of a Domivik, a creature from the fairy tales of his youth. But is this dark and mysterious being truly the answer to his prayers or simply an illusion manifested by his unraveling mind?
Rich Douek (W), Alex Cormack (A), Justin Birch (L) • IDW Publishing, $3.99
– Tyler Chin-Tanner
Drawing Blood Spilled Ink #1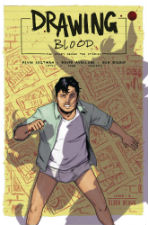 Kevin Eastman (of Teenage Mutant Ninja Turtles fame of course) has a rather different project out this week as he introduces us to Shane "Books" Bookman, a one-time successful cartoonist whose career has seen better days.
Obviously there's more than a hint of autobio injection here given that Bookman is the creator of The Radically Rearranged Ronin Ragdolls and the book's premise centres around its protagonist's inability to deal with early success and his subsequent struggles for creative inspiration. An intriguing new project with narratives within narratives and meta overtones from one of comics' great movers and shakers.
Kevin Eastman and David Avallone (W), Kevin Eastman et al (A) • Kevin Eastman Studios, $3.99
– Andy Oliver
Planet Terry: The Complete Collection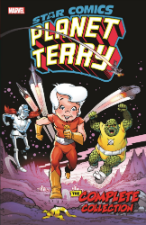 While today it's a term that can only be used with a heavy dose of irony, back in the 1980s Marvel were at least still trying to live up to the description "The House of Ideas" with their Epic line for older readers and the Star Comics books for younger ones both featuring a number of all-new cross-genre characters and concepts.
Young space hero Planet Terry (think about the play on words there) faced galactic criminals and monsters as he scoured the stars for his long-missing parents with sidekicks Robota and Omnus in tow. This new trade collects all twelve issues of the mid-80s all-ages series.
The last time Marvel attempted to collect the Star Comics line they did it in a number of anthology trades which were exasperatingly curtailed before the last volume completed the set. Single character trades seem a far better bet and this blast from the past will have huge appeal for the younger, entry-level comics fans.
Lennie Herman, Dave Manak (W), Warren Kremer et al (A) • Marvel Comics, $39.99
– Andy Oliver
Red Ultramarine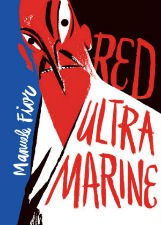 One of the greatest strengths of comics is that in being a purely visual medium, they can use evocative cartooning to charge even the most threadbare of plots with meaning. This is certainly true of the dreamlike narrative of Manuele Fior's Red Ultramarine. Leaning heavily on symbolic imagery drawn from the Greek myths of Icarus and the Minotaur as well as the German story of Faust, Fior crafts a visually striking meditation on the dangers of obsession and the redemptive power of love.
While the themes Fior is engaging with have been explored countless times before, it is his strong expressive cartooning and his daring use of color that make his interpretation of the material he is drawing from stand out. (Read Robin Enrico's full review here at Broken Frontier).
Manuele Fior (W/A) • Fantagraphics Books, $19.99
– Robin Enrico