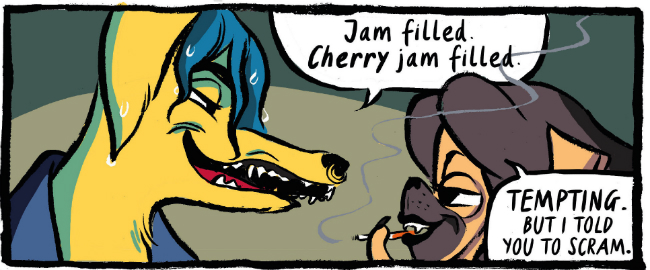 AVAILABLE AT THOUGHT BUBBLE!
Comic Book Slumber Party are the self-styled "international girl gang of comic creators" whose Fairytales for Bad Bitches (reviewed here at Broken Frontier earlier this year) is one of the publications up for a prestigious British Comic Award in the Best Book category. Their last outing saw CBSP's "mascot" Greasy adopting a rather different approach to babysitting duties by telling a number of twisted versions of classic children's tales with the stated aim of awakening her young charge's "inner free bitch".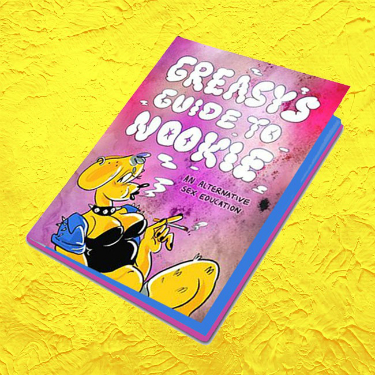 Their new anthology Greasy's Guide to Nookie debuts at Thought Bubble this weekend and uses a similar framing sequence (this time by Lottie Pencheon) to allow a fantastic line-up of creators to present stories that will provide their audience with "an alternative sex education".
We're promised tales about "self-pleasure, where babies come from, losing your virginity and SO MUCH MORE" from artists of the calibre of Donya Todd, Lizzy Stewart, Eleni Kalorkoti, Wai Wai Pang, Justine Sarlat, Mathilde Vangelhuwe, Anna Bongiovanni, Julia Scheele, Sarah Broadhurst, Lottie Pencheon and Chloe Moore. Special mentions, as ever in 'Small Pressganged' go to Jess Milton for her story and cover artist Alice Urbino – together they make up one third of my 'Six UK Small Press Creators to Watch in 2015' after all!
Enjoy four exclusive preview pages from the book below and make sure to stop by Table 99 in the New Dock Hall which CBSP will be hosting with Lottie Pencheon and Becca Tobin at Thought Bubble. You can follow Comic Book Slumber Party on Twitter here and pre-order Greasy's Guide to Nookie from their online store here.
Click on the images below to enlarge.
Mathilde Vangheluwe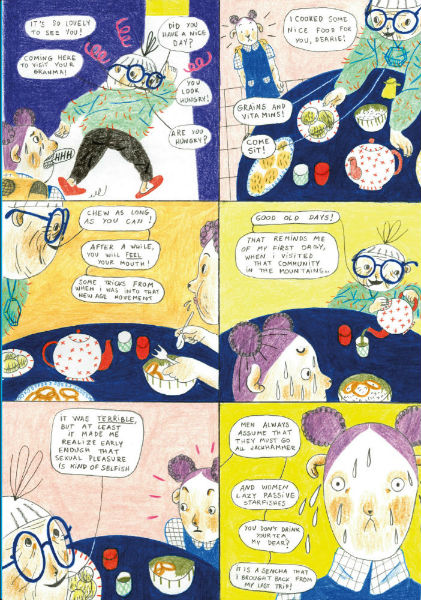 Jess Milton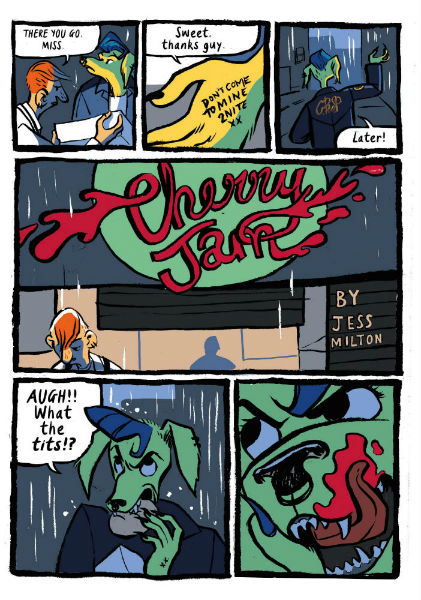 Eleni Kalorkoti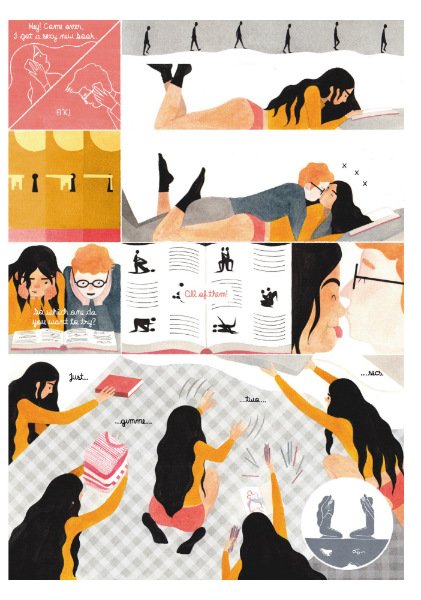 Wai Wai Pang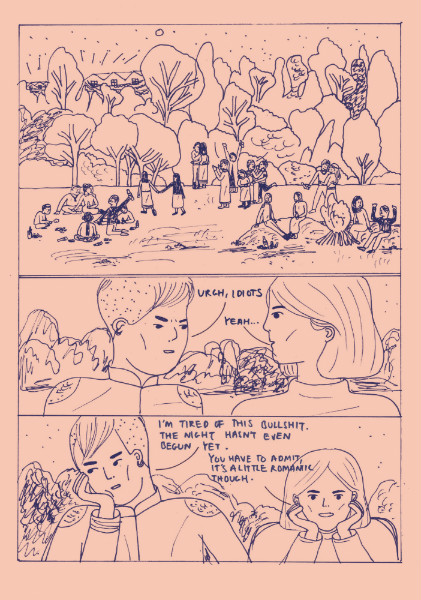 For regular updates on all things small press follow Andy Oliver on Twitter here.