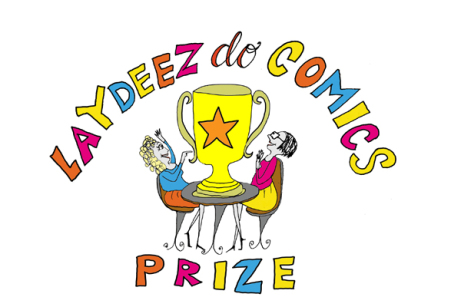 Last week at Broken Frontier we announced the shortlist for this year's Laydeez do Comics Prize for a graphic novel in progress by a female-identifying UK-based creator (won last year by Emma Burleigh for My Other Mother, My Other Self). Today we're very pleased to be able to give you a look at some of the interior art from this books as the announcement of the winner at the Laydeez Festival on March 31st gets ever closer! The latest Laydeez press release is below.
Laydeez do Comics is delighted to announce the shortlist for the 2019 Award for a graphic novel in progress by a female identifying UK-based creator: Niki Bañados, Natalie d'Arbeloff, Maria Flower, Sophia Luu, Irina Richards and Jeeti Singh with a Judges Mention for Caroline Grebbell.
All shortlisted entries will also receive a free one-to-one Laydeez Review session including a critique of their work, as well as professional advice from an acclaimed graphic novelist.
The Winner will be announced at the Laydeez Day Festival on 31 March.
First prize is £2,000, with five shortlisted entries receiving £200 each.
Authors were invited to submit a 12 page extract from the opening of a longer graphic work in progress. The shortlisted authors are from a range of diverse backgrounds, ages and nationalities and their work is truly varied, in style, content and artwork.
Niki Bañados' 'Shivers in London' is an autobiographical story of personal growth, travel, love and loss.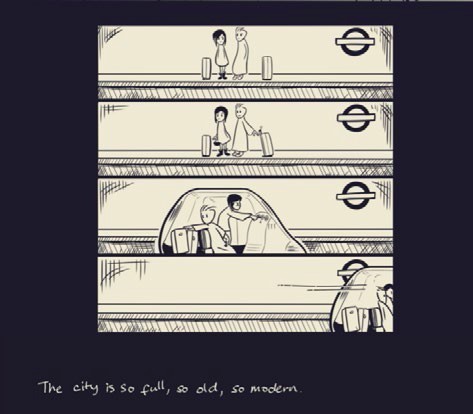 Natalie D'Arbeloff's 'Double Entendre' is a genre-busting autobiography told from two different points of view.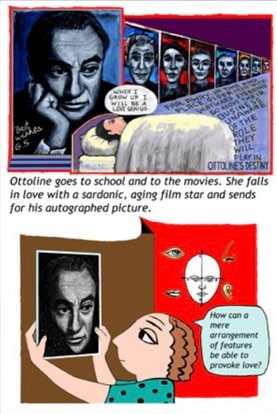 Maria Flower's 'A Cinema Near You' is an humorous autobiographical comic set in Maria's workplace – an art house cinema staffed by intellectuals and creatives who have found themselves trapped there post-university.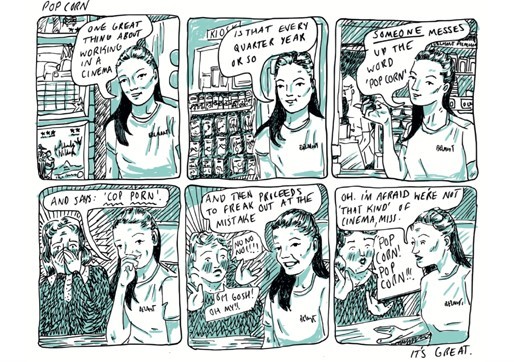 Sophia Luu's 'Keep it in the Family' is the heart-breaking story of child abuse, a decade of silence, a court case and a shattered family.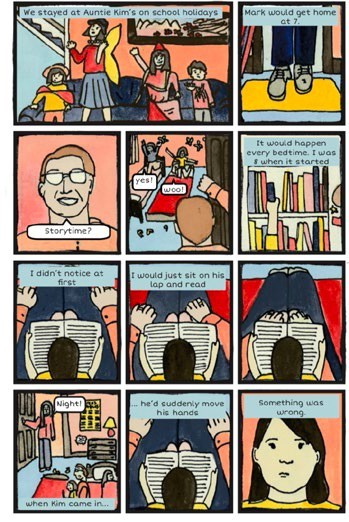 Irina Richard's 'Witchmarked' is the story of Iola, who is captured in a Viking raid but miraculously escapes and finds herself on a remote Hebridean island, with a mysterious group of women and their fierce leader. But even here, trouble is brewing, and Iola learns to protect – and love – her new home.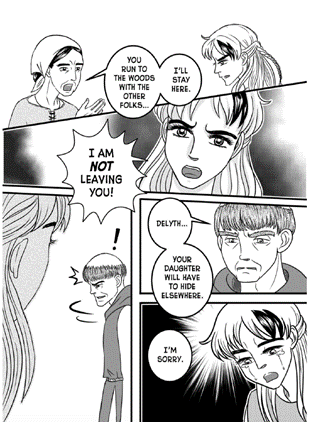 Jeeti Singh's 'I'll Be Fine,' is an autobiographical work exploring suicide, mental health and a fractured mother- daughter relationship.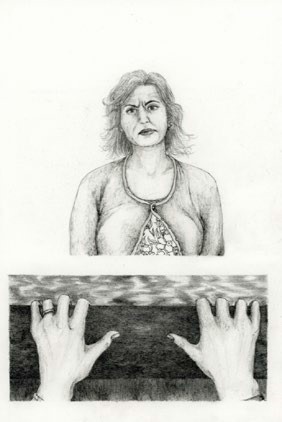 One of the shortlisted entries will win The Rosalind B.Penfold Prize for 'finding your voice over the age of 50.' Rosalind B. Penfold was 59 when her first graphic novel 'Dragonslippers: this is what an abusive relationship looks like' was published by Penfold Prize Pengui n (Canada.) The award recognises that many women come late to the table with a lifetime of important domestic experiences worth documenting and that their voices should be rewarded and encouraged.
Laydeez do Comics is a dynamic woman-led forum supporting UK based graphic novelists. LDC's interest has always been in the drama of the everyday and the autobiographical and within that remit are looking for original and innovative work in progress that stretch definitions of the comics form as well as the subject matter.
The judges for the Award:
Olivia Ahmad, Curator at the House of Illustration. In 2016, Olivia co-curated  the critically acclaimed exhibition, "Comix Creatrix: 100 Women Making Comics", the UK's largest ever display of the work of pioneering female comics artists.
Steven Appleby, absurdist cartoonist, illustrator and artist who has published many books over the past twenty years.
Philippa Perry, a psychotherapist, writer and author of the graphic novel, 'Couch Fiction' (2010), a graphic tale of psychotherapy. Her latest work 'The Book You Wish Your Parents Had Read (and Your Children Will be Glad That You Did.)'
Further details available from https://laydeezdocomics.wordpress.com/