With the Snowpiercer TV series imminent, Titan have announced an August-debuting new instalment in the graphic novel series. We have an extensive 10-page preview today at BF below.
August 2020 will see Titan Comics' next installment in the post-apocalyptic graphic novel series that inspired the highly-anticipated TNT TV series which airs May 17 2020, starring Jennifer Connelly and Daveed Diggs!
The Snowpiercer saga continues with this brand new story by original artist Jean-Marc Rochette and Eisner nominated writer, Matz.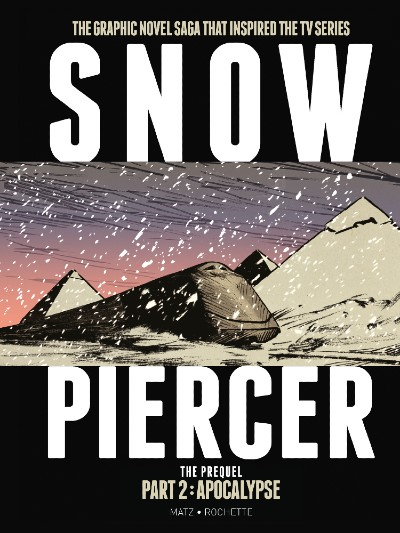 SNOWPIERCER: THE PREQUEL PART 2: APOCALYPSE
Written by Matz
Illustrated by Jean-Marc Rochette
9781787730328, HC, $19.99
On sale 8/25/2020
After the extinction event that caused the new ice age, the train Snowpiercer travels perpetually around the globe, with the last survivors of humanity learning to come to terms with their new reality.
Pre-order now:
USA & Can
UK & Europe