Process is a comics workshop and discussion group that meets up on the first Wednesday of every month at London's Gosh! Comics from 7-9 pm. The idea is to have a place where creators and readers can get together and discuss the mechanics of comics, present work in progress and find new collaborators. Each meeting opens with everyone introducing themselves, continues with some more general chat and finishes up with half an hour or so at the end for everyone to mingle and discuss things less formally.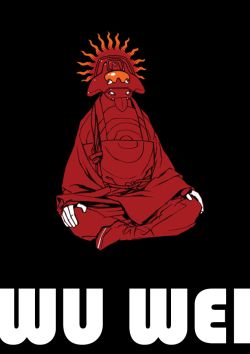 During the introduction this month it became clear that a good number of those attending were currently working on their submissions for 'Wu Wei', an anthology of comics on spirituality edited by Mike Medaglia [See Andy Oliver's 'Small Pressganged' interview with Mike Medaglia here at Broken Frontier last week]. These contributors included Andy Poyiadgi, Richy Chandler, Francesca Dare, Tim Hassan, Owen D. Pomery and Steven Walsh. Other attendees included Matt and Mawusi from 'Let's Do Comics', Daniel de Sosa, Sajan Rai,  Jeesan Gazi and the team from 'Backwards Burd'.
We opened the discussion by talking about recent shows in London, the MCM Expo and the Alternative Press Fair, that people had either sold at or attended as punters. The guys from 'Backwards Burd' shared their experiences at the two shows which lead into a wider discussion on the mechanics of producing and distributing an anthology. We talked about the physical considerations of paper stock and printing methods as well as the more abstract concept of pricing, particularly how difficult it is to price beyond the cost of the actual item and put a value on the work itself. They also invited contributions (of no more than 8 pages please) for their next issue which can be submitted at backwardsburd@gmail.com
The issues with the cost and physical realities of print lead into a suggestion that groups of creators that are operating as separate groups could pool their money to buy paper and pay for printing costs under a co-operative system. Digital was, almost inevitably, proposed as an alternative – with paywalls seen as a way to create revenue – but the consensus from the webcomickers in the room seemed to be that the digital aspect was a great way to publicise their work but that physical copies were the best way to generate income. 'Backwards Burd' explained that they used their online edition to showcase a large number of pieces but that they would then select from these for the print edition.
David Lloyd's 'Aces Weekly' project (see video above) was also mentioned and Ket Majmuder presented a very early version of a new web platform for comics called C.A. P.O.W. that he's currently developing. We then went on to discuss a series of exchanges, largely between James Kochalka and Jim Woodring, from a few years ago on the idea that 'craft is the enemy' with the idea of being torn by wanting to be productive while still producing good work.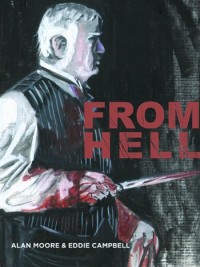 This then led into some talk about the relationship in collaborations between artists and writers with the work of Eddie Campbell and Alan Moore in 'From Hell' and Dave Sim and Gerhard in 'Cerebus The Aardvark' in particular coming under discussion. Alan Moore's very particular style of script writing was specifically talked about but this then expanded into a wider conversation on what a writer should give to an artist and what an artist should be left to develop themselves.
Dave Sim's 'eccentricities' also came under the spotlight, in terms of his own particular process, his relationship with Gerhard and the ability for a reader to separate the art from the artist. We then broke away from the table for people to be able to have a look at each other's work and sort out a few new projects, before breaking away from the shop entirely to finish our evening's ruminations in the John Snow, a local pub named after the man who designed London's sewers, rather than the Game of Thrones theme pub that a lot of soon-to-be-disappointed comickers expected…
You can follow the Process group here and check out the group's blog here. And you can visit the Gosh! Comics website here.