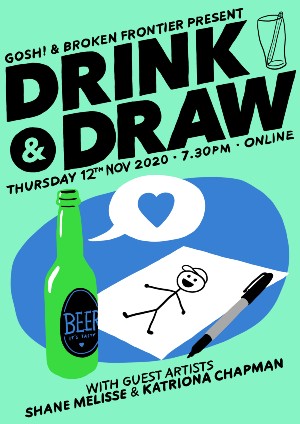 The nights are drawing in so what better way to cheer yourself up as winter approaches than to join in our long-running, fortnightly online Gosh! Comics and Broken Frontier Drink and Draw this Thursday November 12th, now in its sixth year of existence! As usual we start at 7.30pm UK time on Twitter. Not only do our online D&Ds keep all those who would meet at The King's Arms in Soho, London every month (in those fondly remembered pre-March 2020 days) in regular contact, they also allow us to expand our reach for the event to a more global audience.
(Poster art, right, by Joe Stone).
So, once again if you're joining us online, here are the "rules"…
We're using our regular pub format, adapted for a digital platform. So if you've never attended one of our monthly sessions this is how it will work. Our guest artists will each choose a drawing theme for three sessions across the evening. We'll post each of these prompts with the hashtag #GoshBFDD in three batches at 7.30pm (GMT), 8.15pm and 9.00pm from both the Gosh! Comics Twitter account and the Broken Frontier Twitter account. You have 30 minutes to draw something fitting that theme, after which we'll spend 15 minutes picking a winner before the next round begins. Don't forget to post your drawings with the #GoshBFDD hashtag so everyone can see and join in. And also so we can easily retweet!
Our guests this month are two familiar faces in the reviews section at BF. First up we have two-time Broken Frontier Award-winning artist Katriona Chapman. Katriona's new graphic novel Breakwater from Avery Hill Publishing debuts this week and it's a powerful character-led piece of storytelling with a rich cast of characters set in a Brighton cinema that has seen better days. Her previous comics include her well received autobio series Katzine and her travelogue graphic memoir Follow Me In. This is Kat's first appearance at a Drink and Draw so we're delighted to have her make her D&D debut!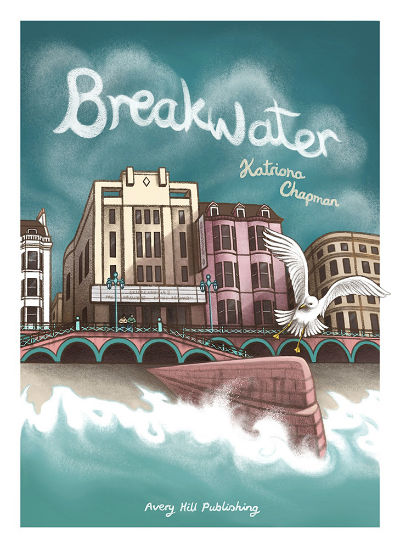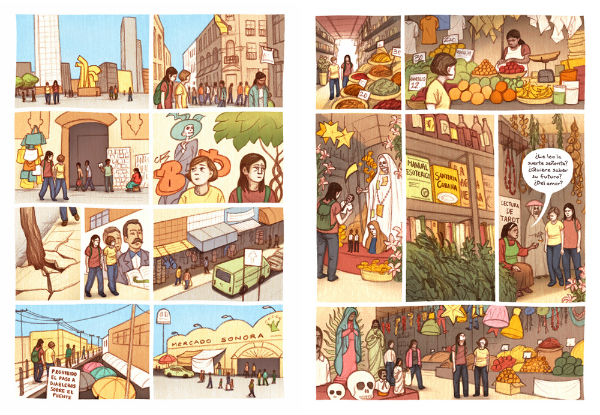 The incredibly versatile Shane Melisse is a mainstay of the London small press scene whose work covers a broad spectrum of styles and genres. From the haunting The Knight to the autobiographical Shane Faced his comics have an unpredictable, eclectic feel. Most recently at BF we have reviewed his comedy horror parody They're Coming Down the Stairs and The Last Kaiju, his monster movie homage with Tobias Hamilton. Shane's latest project is the webcomic Living with the Living which you can read online here.
We'll see you all again on Thursday! Whether you're a regular or a newbie all are welcome so please do join in and be part of our international Drink and Draw fun! And if you enjoy this event why not check out the Gosh! Comics webstore here?