Now live on Kickstarter, Tilt: Six Tales is a new anthology from Broken Frontier Award-winning publisher Quindrie Press. The book features a new story by 2020 Broken Frontier 'Six to Watch' creator Dominique Duong, and among the rewards is a print by our 2022 BF 'Six to Watch' artist Manon Wright. Full details in the press release below.
A new medley of comics from Scottish publisher Quindrie Press coming to Kickstarter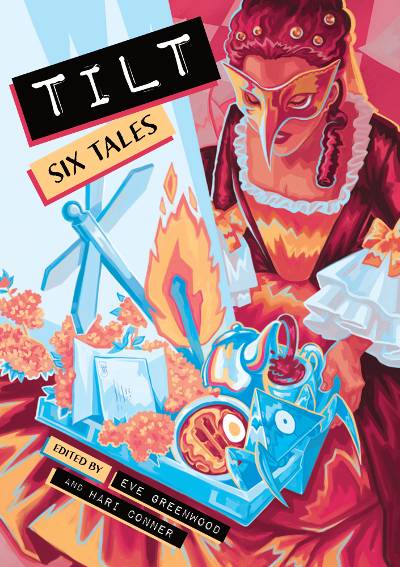 A lost loved one, returned from the dead; a crime-busting psychic chef; a café catered by spirits… From Scottish micro-publisher Quindrie Press comes another fresh collection of comics, featuring brand new short stories from six fantastic UK creators!
Tilt: Six Tales contains a medley of comics from creators Julie Campbell, Chris Manson, Jack Devereaux, Cara Gaffney, Lio Pressland, and Dominique Duong. The book features nearly 160 pages of black & white comics in one tasty, chunky volume, and has been put together byeditors Eve Greenwood (Inhibit, When I Was Me: Moments of Gender Euphoria) and Hari Conner (Finding Home, Into the Dungeon).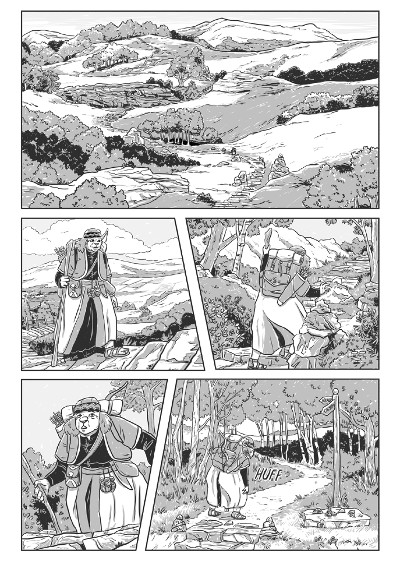 By the Way by Julie Campbell: An elderly woman takes the perilous journey to her new home. Though she sets out alone, she finds comfort in the travelling companions she meets along the way. Julie Campbell is a comic creator and wildlife/landscape illustrator living in Fife, Scotland. She is inspired by the wonderful outdoors, and loves to make comics about nature, and the turning points we all encounter in our lives.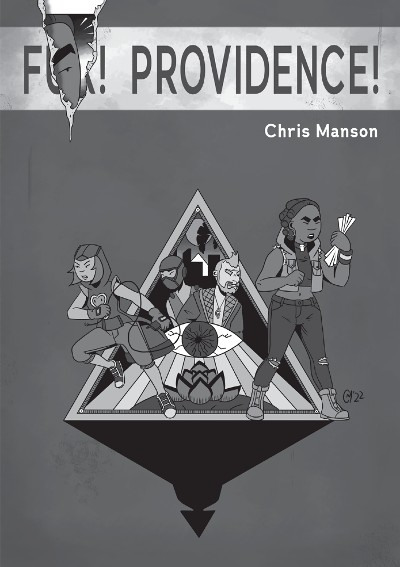 F! Providence by Chris Manson: Freshly fired from her job and frustrated at the corporation gobbling up her city, Fee teams up with her best friend Elle to uncover exactly who – or what – is behind it all. Chris Manson is a Chinese-Scottish comic creator based in Glasgow. His stories explore themes of defying societal expectations, the creative experience, and the minority experience.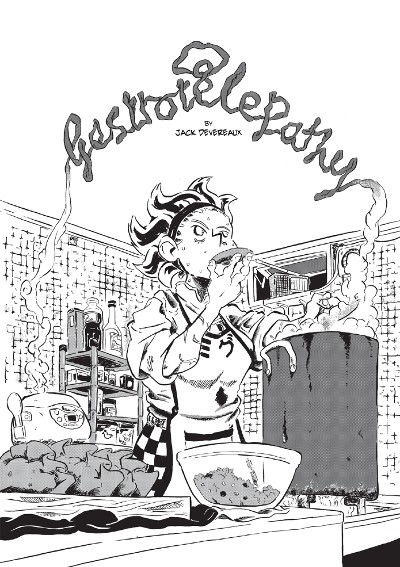 Gastrotelepathy by Jack Devereaux: Tabetha's psychic powers mean she can predict the food you crave the most and cook it up in a flash… but will it be any use in deducing which of her patrons is infamous art thief The Golden Glove? Jack Devereaux studied Illustration & Animation at the University of Worcester. He aims to make comics that make people laugh and smile when they read them, and especially enjoys creating stories about food and/or ghosts.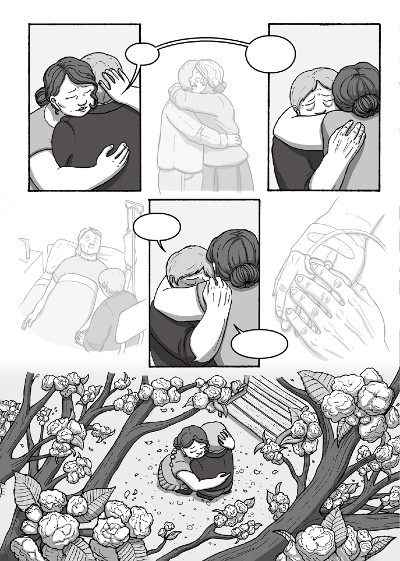 In Lilac & Silver by Cara Gaffney: When Arina's recently deceased sister comes back to life in the form of a cyborg, Arina struggles with whether this is something she – or her sister – would really want. Cara Gaffney is a comic artist and writer living in Glasgow. She creates the webcomic Fault Lines, and her fantasy comic Wellheart was nominated for Best Artist in the 2019 SICBA Awards.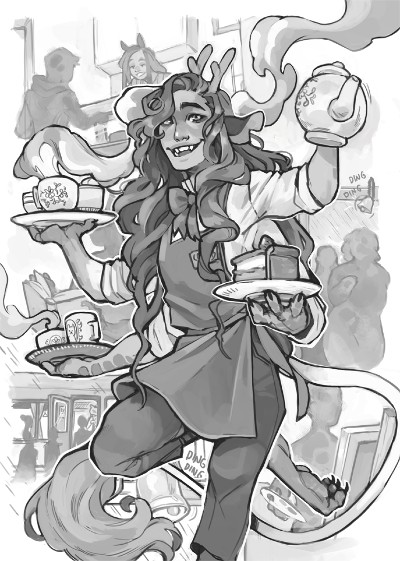 The Last Stop Café by Lio Pressland: Caleb is the enthusiastic owner of The Last Stop, a café for spirits passing through to the other side. But when a human finds his way to the café, the staff soon realise that this new customer might not be able to go home. Lio Pressland is a freelance artist living in Edinburgh. He has worked for companies such as Simon & Schuster, Critical Role, Axis Animation, and Lego. His work is heavily inspired by tabletop games.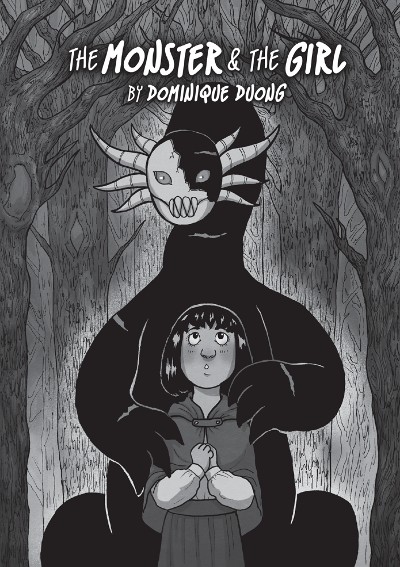 The Monster & the Girl by Dominique Duong: A wounded monster seeks refuge in a cave, but to its dismay it quickly discovers that the cave has another regular visitor: a little girl. Dominique Duong is an illustrator and comic artist working in London. Her work has been published by SelfMadeHero, Discord Comics and Limit Break Comics, among others. She seeks to create diverse, queer fantasy and horror stories, and has a love for surreal, conceptual imagery.
The 160-page book will be available to buy in both print and PDF, alongside limited edition prints from cover artist Fran Morton and illustrators Yanna Sapon and Manon Wright. Tilt: Six Tales will also be available to preorder on the Quindrie Press website.
Back the Kickstarter here.
Pre-order online here.