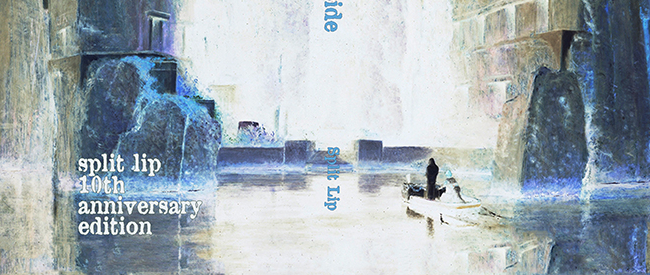 For fans of horror comics, October is a month-long celebration with top ten lists and spotlights galore. There's no question that the genre's in the midst of a renaissance thanks to auteurs like Scott Snyder, Robert Kirkman, and Joshua Williamson. Sam Costello isn't often mentioned at the forefront of this movement, but he's been shining a light on the skittering shadows of our nightmares for a decade (in collaboration with a succession of world-class artists) with his webcomic horror anthology Split Lip. To celebrate, Sam wants to produce a limited-edition hardcover volume collecting 13 "weird fiction" tales from the title's 10-year history – and he's dedicated to making this vision a reality.
Attentive Broken Frontier readers will remember our interview with Sam Costello during the project's first Kickstarter funding attempt this summer. What Lies Inside: The 10th Anniversary Split Lip Hardcover will feature some of the finest stories from Split Lip's history with art by Sami Makkonen (Deadworld), Kyle Strahm (Spread), T.J. Kirsch (Amy Devlin), and more. Like any limited edition worth its salt, the book will also feature a heaping helping of bonus material, including original art, writers' commentary, and interviews.
While the scope of the project hasn't changed, Sam has adjusted the funding levels considerably based on the lessons learned from the first campaign. A pledge of $7 will nab you a PDF copy of the collection along with any unlocked digital rewards. $12 adds a print copy of a Split Lip mini-comic (Sam's choice) with free shipping in the U.S., while $17 swaps the mini-comic for a full-length Split Lip softcover collection. Pledges $28 and up include the limited-edition signed and numbered hardcover book.
We've been big fans of Sam's work over the years here at Broken Frontier, and the revived campaign illustrates just how much of a passion project this really is. If you're a fan of horror comics in any way, consider treating yourself to this sumptuously sinister feast. The project runs through Friday, November 4.
Back the Kickstarter here.