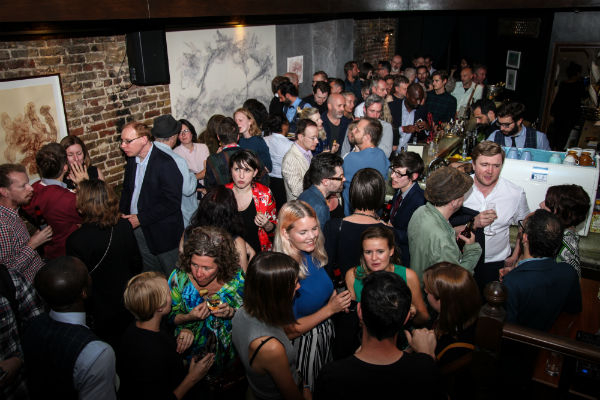 Last Friday, September 1st, saw publishers, creators (and even the odd comic commentator) come together in London's West End to celebrate ten years of SelfMadeHero – undeniably one of the truly great success stories in British comics over the last decade or so.
In the packed environs of the LIBRARY club near Leicester Square, the great and the good of the UK scene (and beyond!) gathered together to not just reminisce about publisher Emma Hayley and team's achievements in that time but also to look forward to what's coming next from them. In that latter regard, the evening afforded an opportunity to check out a number of new SelfMadeHero releases including Reinhard Kleist's Nick Cave: Mercy on Me, Mike Medaglia's One Year Wiser: An Illustrated Guide to Mindfulness and Tillie Walden's Spinning.
Recently at Broken Frontier I've argued that, far from being dead, the British comics industry simply evolved and grew into a new form – a one-time purveyor of largely juvenile literature has become instead a medium with a far broader audience base in terms of demographics. The result is that we now have a diversity of content and approaches to the form that would have seemed inconceivable at the beginning of this century.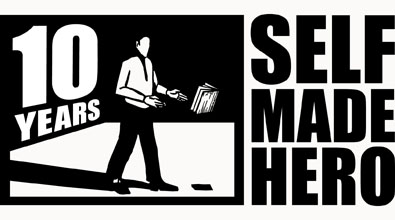 SelfMadeHero are the epitome of that changing face of comics in the UK. From those early days of Manga Shakespeare they've gone on to publish classic literature adaptations (Ghost Stories of an Antiquary, The Man Who Laughs, Don Quixote), graphic biographies (Vincent, Johnny Cash: I See a Darkness, Irmina, The Boxer), non-fiction and graphic journalism (Filmish, Tetris, Best of Enemies), foreign language translations (Outburst, The Smell of Starving Boys) books on mindfulness (One Year Wiser) and some of the very best original graphic novels in recent memory (Ruins, The Sculptor, The Motherless Oven, The Nao of Brown, The Cigar that Fell in Love with a Pipe).
And, in this anniversary year, they've also proved the crossover appeal of their output with both their Nick Cave biography and the upcoming Jeremy Corbyn comic capturing a far wider media interest! Their story really is one of the most vitally important ones in the UK comics community in recent memory and an object lesson in embracing the potential of the form and taking it to new audiences.
Courtesy of SelfMadeHero and photographer Mauricio Molizane de Souza we revisit the evening here at BF today. For more on SelfMadeHero check out their site here and follow them on Twitter here. And we're sure all our audience here at BF will join us in saying we can't wait to see what the next ten years brings from the SelfMadeHero crew!
– Andy Oliver, Broken Frontier Editor-in-Chief, September 4th, 2017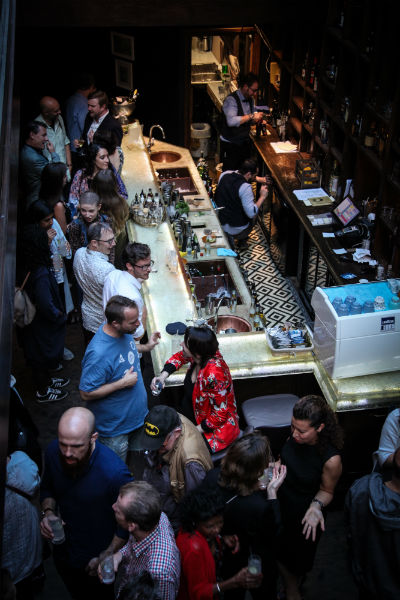 Another buzzing Friday night of comics chat in London!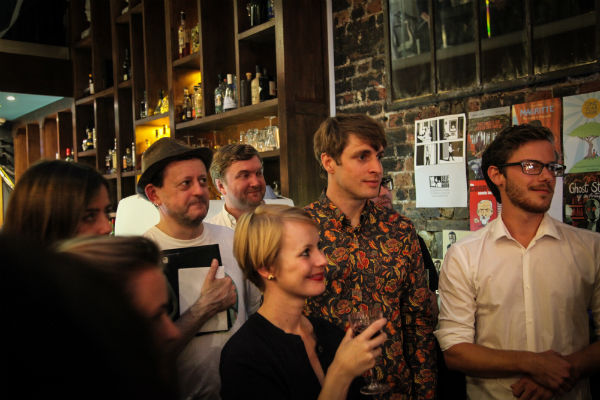 A rapt audience listen to SelfMadeHero publisher Emma Hayley's thoughts on the last decade…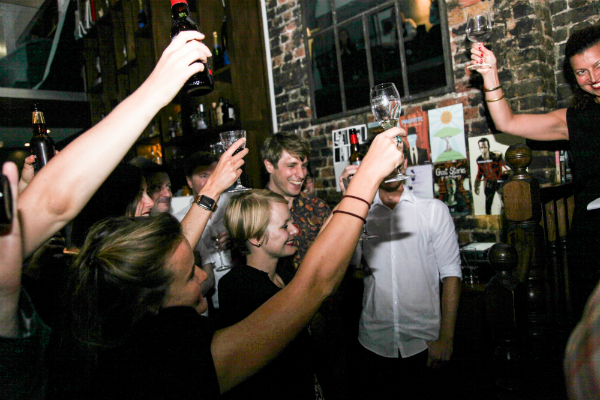 … and then show their appreciation!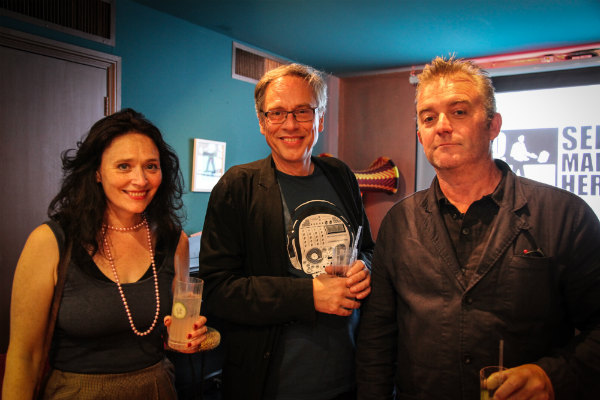 Creators Ginny Skinner (The Corbyn Comic Book), former BF columnist and BF Anthology contributor David Hine (The Man Who Laughs) and Dix (Klaxon)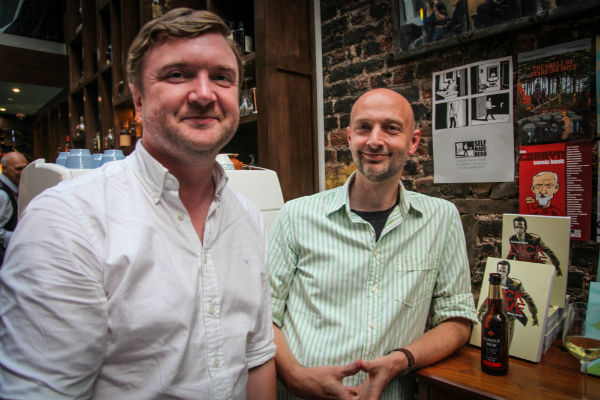 Avery Hill Publishing's Ricky Miller and Rebellion's Ben Smith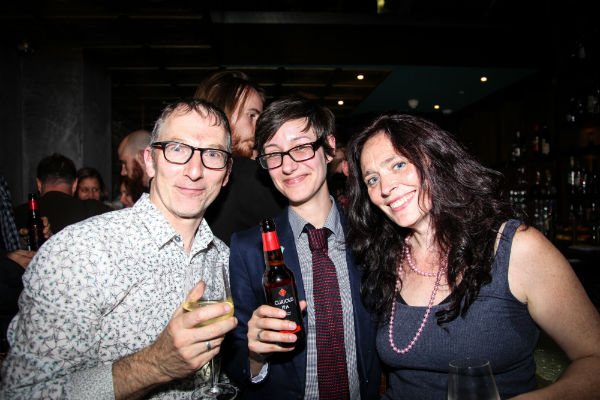 SelfMadeHero's Paul Smith, Livestock graphic novelist Hannah Berry (The Corbyn Comic Book) and Ginny Skinner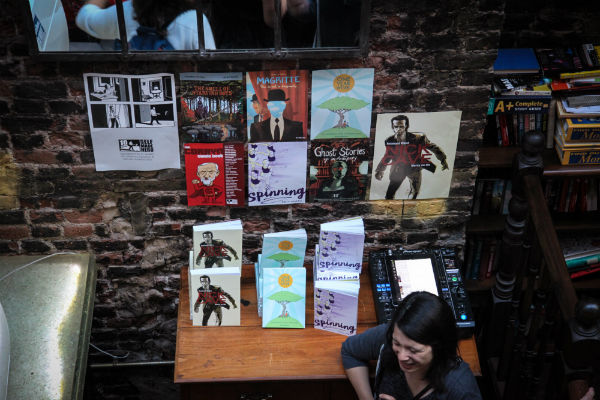 New books alert! Top upcoming titles from SelfMadeHero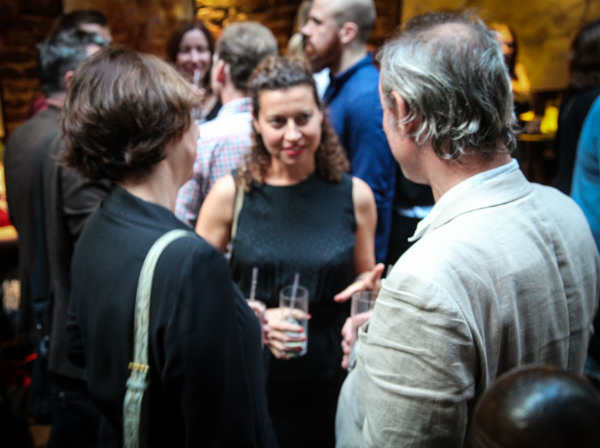 SelfMadeHero's Emma Hayley (centre) enjoying the festivities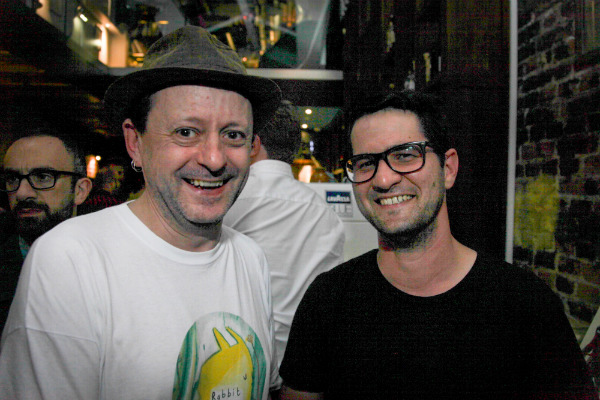 Broken Frontier Editor-in-Chief Andy Oliver and 2016 BF Small Press Yearbook contributor Mike Medaglia (One Year Wiser)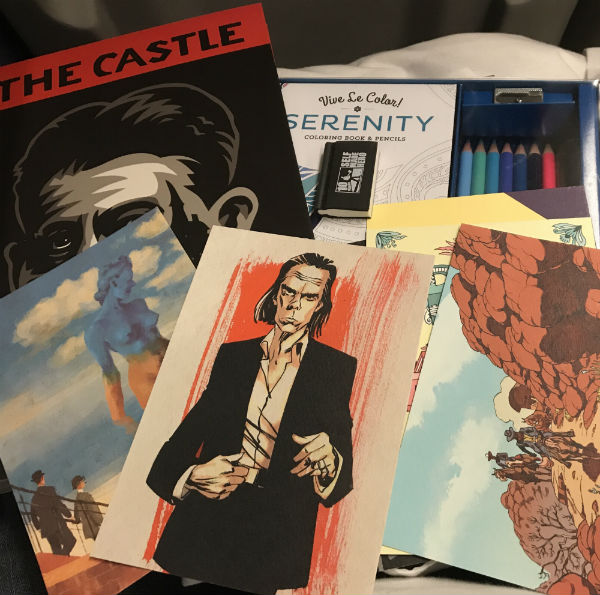 Some of the SelfMadeHero goodies in the end-of-evening party gift bag!
For regular updates on all things small press and Broken Frontier follow Andy Oliver on Twitter here.