It's nearly Wednesday, and you know what that means: a fresh load of comics and graphic novels! With so many publications hitting your local comics store or digital storefront, the BF team are here to lead you through the woods with our weekly staff picks. Satisfaction guaranteed!
Comic of the Week
Space Riders Vol. 1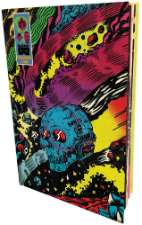 Take your protein pills and put your helmet on because, in case you missed it the first time around, Black Mask Studios is giving their wild sci-fi tale Space Riders the deluxe treatment this week with the release of a gorgeous hardcover book collecting the original 4-issue miniseries!
Captain Peligro and the crew of the skull-ship Santa Muerte took the universe and comics fans by storm when the series began over two years ago, and it has since gone on to top many "best-of" lists among critics. Written by Fabian Rangel Jr, with art by Alexis Ziritt and letters by Ryan Ferrier, Space Riders delivers many of the things fans love about comics – a gritty hero, thrilling battles, and mind-bending imagery. It's not a surprise, then, that getting your hands on the four original issues is harder than finding the Higgs boson particle.
With the second volume "Galaxy of Brutality" about to hit its 3rd issue next month, now's a perfect time to snatch this up and get on board for the cosmic thrill-ride of your life!
Fabian Rangel Jr (W), Alexis Ziritt (A), Ryan Ferrier (L) • Black Mask Studios, $24.99
– Matthew Box
King-Cat Comix & Stories #77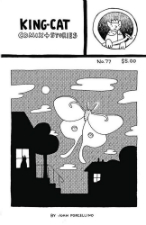 When it comes to autobio comics practice John Porcellino is someone to aspire to. His zine-style vignettes of life return to shop shelves this week with the new issue of his long-running King-Cat Comix & Stories series.
This latest edition is advertised as an "all-animal" issue with shorts on bees, possums, dogs, cats, Midwestern mountain lions, moths, horses, frogs and toads all promised. Porcellino's influence is all around us in the self-publishing world and if you haven't checked out his books to date this would be a fine place to start. Plus it always has the most uniquely engaging letters page!
You can see previews of the issue here.
John Porcellino (W/A) • King-Cat/Alternative Comics, $5.00
– Andy Oliver
A New Low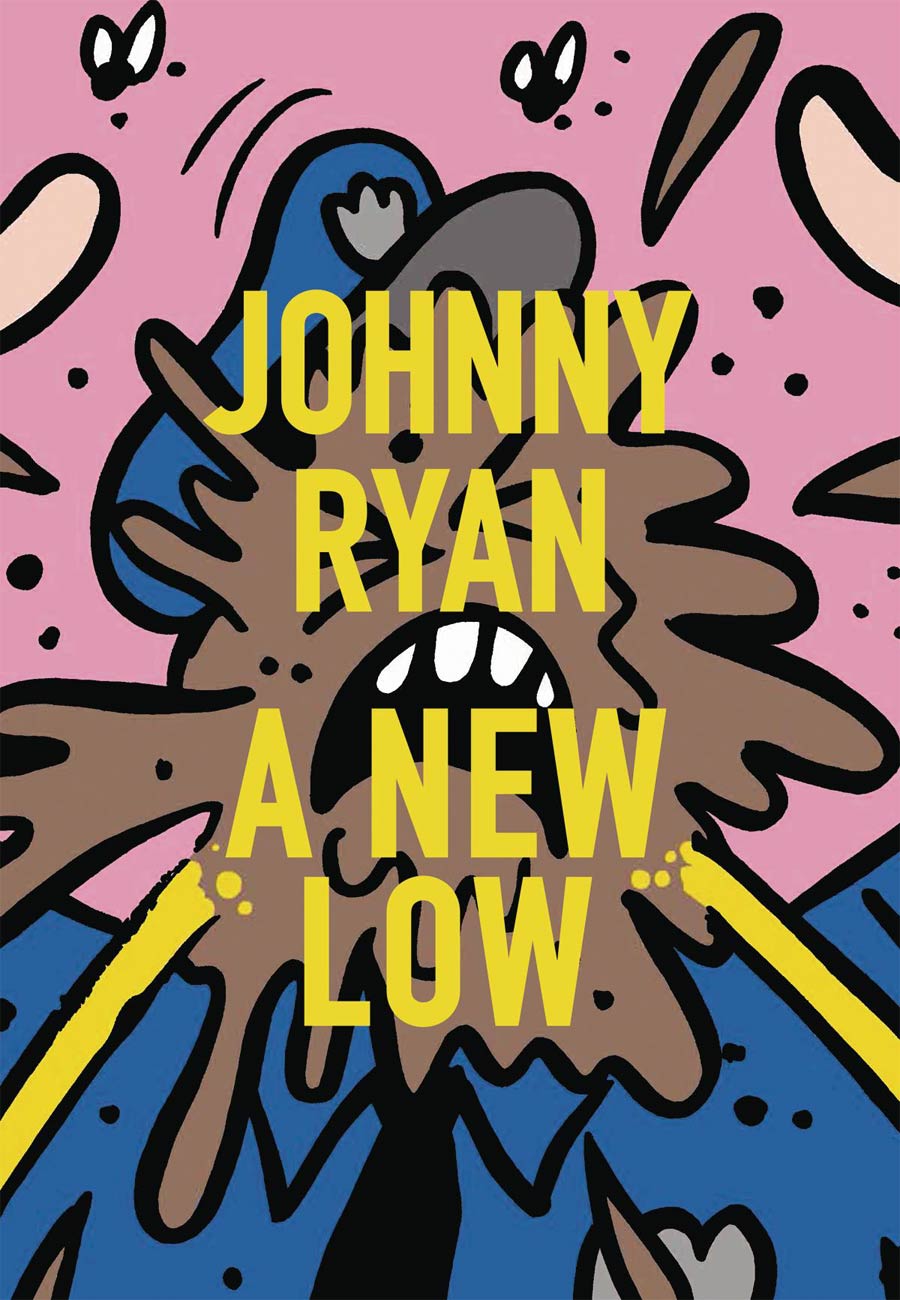 It's time to get serious about satire. If MAD Magazine is your cup of tea, if you'll admit that you collected Wacky Packages or Garbage Pail Kids stickers, AND especially if you refuse to take life too seriously, creator Johnny Ryan has just the book to tickle your funny bone. A New Low from Fantagraphics Books collects "some of the most transgressively hilarious and politically incorrect comics to ever grace a glossy, national magazine (Vice). Johnny Ryan (Angry Youth Comix) skewers G.G. Allin, Caddyshack, Bill Cosby, E.T., Everybody Loves Raymond, Ireland, Italy, Kenny G, Kid Rock, D.H. Lawrence, Ted Nugent, Russians, Small Wonder, The Shield, Spain, Two and a Half Men, Vice magazine, Wall Street, and many more."
I spend a lot of time on this site discussing the merits of story, plot, panel construction, and whether or not a comic has achieved a good marriage of words and art. This week, I'm looking forward to Ryan's reminder that good cartooning is fun and funny, and that sometimes the most appropriate emotional response to a comic is a big goofy grin. Just for the record, I still enjoy MAD, the Wacky Packages 50th anniversary sticker set came out in April and is still available, and Ryan had me interested in A New Low at the mention Everybody Loves Raymond. I never enjoyed that show, so skewer away!
Johnny Ryan (W/A) • Fantagraphics Books, $19.99
– Karen O'Brien
Royal City #4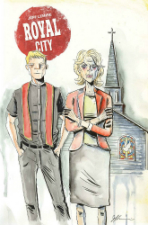 When I reviewed the first issue of Jeff Lemire's new Image series Royal City here earlier this year it was immediately obvious that this book was going to prove to be some of the acclaimed creator's finest comics to date. That's quite something given his remarkable body of work so far.
In this fourth issue (and penultimate chapter in the initial story arc) we're promised that the truth will out – with major consequences for Royal City's the Pike family, particularly son Patrick. A very human story that fuses gritty drama with magic realism, Royal City is undoubtedly one of the standout series of 2017.
Jeff Lemire (W/A) • Image Comics, $3.99
– Andy Oliver
Silver Surfer #12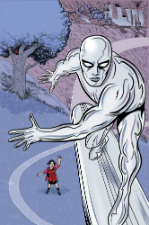 Slott and Allred's Silver Surfer  has been one of those series that has been so consistently excellent in conception and delivery over the last couple of years that's it's incomprehensible as to why it has never gained even a fraction of the audience it deserves. While some noticeable delays between issues haven't helped its momentum it's still far and away one of the best books that Marvel publishes.
That's perhaps because at its cosmic core this is a very human drama about the relationship between the alien Norrin Radd and the very mortal Dawn Greenwood. In this pivotal twelfth issue we are promised that the revelation of the "only one secret in the Universe worth knowing" will change their story forever. A key issue in a key series.
Dan Slott (W), Mike Allred (A) • Marvel Comics, $3.99
– Andy Oliver