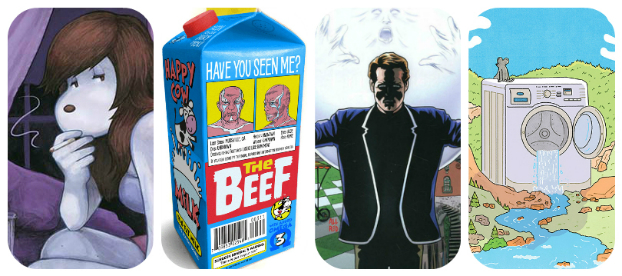 It's Wednesday, and you know what that means: a fresh load of comics and graphic novels! With so many publications hitting your local comics store, comics events or digital storefront, the BF team are here to lead you through the woods with our weekly staff picks. Satisfaction guaranteed!
Comic of the Week
Permanent Press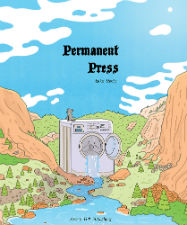 After his very well received How to Survive in the North from Nobrow Press a couple of years back, Luke Healy's new book Permanent Press debuted from publishers Avery Hill at the Dublin Comic Arts Festival this past weekend. AHP's first official launch book of 2018, it sets the bar high for what looks like being an epic year for the Broken Frontier 2017 Best Publisher Award winners.
An intricately meta collection of stories, Permanent Press revolves around an on-page version of Healy and his quest to create an award-winning comic to bolster his self-worth and add a sense of validation to his life. Playfully self-referential and wittily self-deprecating it takes oft-explored representations of the doubting artist's existence and spins them off into new presentational directions.
Six years ago at Broken Frontier when I was reviewing those early, hand-stapled, enthusiastic but raw anthologies and zines from Avery Hill I could never have imagined that they would go on to become one of the most important players on the UK publishing scene, putting out groundbreaking work and introducing some of the most exciting new indie artists to the world. It's a truly remarkable story and they're kicking off 2018 in fine form with Healy's absorbing exercise in teasingly metafictional multi-narratives.
Luke Healy (W/A) • Avery Hill Publishing, £10.99
– Andy Oliver
The Pervert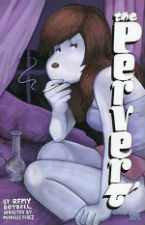 Written by Michelle Perez and drawn and painted by Remy Boydell, The Pervert is a funny, heartbreaking, and authentically complex book about a trans woman's life as a sex worker in modern-day Seattle. Previously excerpted in defunct anthology series Island, the story unfolds in vignettes that run the gamut of the hilarious to the crushing. Felina, our star, is alternately self-possessed and self-destructive, navigating her way through episodes of dysphoria and dissociation as she services clients.
Boydell's use of newspaper-strip-style characters (there's a memorable cameo from a man who looks strikingly similar to Jon Arbuckle), anthropomorphic animals and watercolour recalls the work of Simon Hanselmann. And like the Megg, Mogg and Owl books, there is no small amount of ambiguity with regards to the often unsympathetic behaviour of the characters. The Pervert is up front about the difficulties and traumas faced by trans women and sex workers, without being a ham-handed "cautionary tale" or one-note slog of misery porn.
Michelle Perez (W), Remy Boydell (A) • Image Comics, $17.99
– Tom Baker
The Best We Could Do
A autobiographical family historical immigration epic from Vietnamese American cartoonist Thi Bui, Best We Could Do was highly acclaimed when it came out in hardcover in 2017. Doing that universal relatability through highly specific identity reflection and personal narrative thing, Bui weaves her own perspective as an immigrant together with her parents and grandparents' experiences of war, loss and the great strength of family ties.
You could let the beautifully economic brushwork and potently varied page layouts wash over you in a rusty orange watercolour wash here, or put in a little bit more work and really let the story make you think about how family history writes a parallel narrative into the bones of children along with the place and times they write their own story in.
Thi Bui (W/A) • Abrams, $17.99
– Jenny Robins
The Beef #3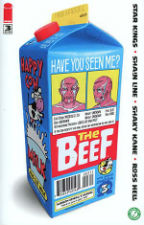 The latest collaboration between Elephantmen's Richard Starkings and Shaky Kane (with Liberty Justice's Tyler Shainline on co-writing duties) could never be anything less than profoundly bizarre. Even sufficiently prepared, however, could anyone have predicted the singular strangeness of The Beef? A Silver Age Marvel comic filtered through an Animal Liberation Front video, the rampage of slaughterhouse worker-turned-hulking monster Chuck Carter has been as unpredictable as it is gruesome.
Kane's aptitude for grotesque, disturbing imagery — as memorably shown in The Bulletproof Coffin books with David Hine — is in full force here, Carter's titular beast an inside-out monstrosity akin to a Gunther von Hagens exhibit. His aesthetic is perfectly suited to the Jack Kirby-gone-wrong storytelling demanded by Starkings and Shainline's script: equal parts stylish and stomach churning. The Beef may very well put you off McDonald's for life. Which isn't necessarily a bad thing, but I'm not sure it's 100% a recommendation either?
Richard Starkings, Tyler Shainline (W), Shaky Kane (A) • Image Comics, $3.99
– Tom Baker
Four Sisters Vol. 1: Enid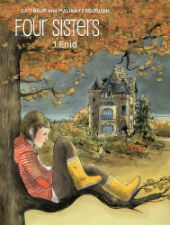 Nominated for the Best Children's Graphic Novel Award at the Angoulême International Comics Festival, this is the first hardcover collection of a forthcoming series of (unsurprisingly) four stories following four out of the five Verdelaine sisters in turn. From French Children's writer Malika Ferdjoukh and illustrator Cati Baur this story begins with the youngest sister: Enid, a free spirited outdoorsy 9-year-old who embarks on a ghostly quest.
I hesitate to use the word plucky, not knowing the French equivalent but suffice it to say these orphaned everyday adventurers embody a classic sturdy stoicism that seems touchingly real. Baur's style is down to earth and colourful, somewhere between Posy Simmonds and Noelle Stevenson and equally accessible. Check this out for your inner mystery loving girl child (or outer, if that's what you still are).
Cati Bour (W), Malika Ferdjoukh (A) • IDW Publishing, $19.99
– Jenny Robins
The Prisoner #1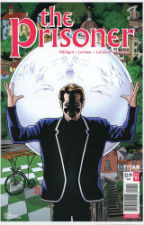 When it was first broadcast 50 years ago, The Prisoner went – in just 17 episodes – from a stylish spy-fi mystery to a startling psychodrama that variously enthralled, baffled and infuriated a nation. Years later, in the early 1980s, the still vibrant Channel 4 introduced a new generation of Brits to its captivating blend of action, pop surrealism and commentary on social institutions.
Now, one of that generation – writer Peter Milligan – is collaborating with artist Colin Lorimer and colourist Joana Lafluente to bring the mystery of The Village into the twenty-first century. In this series opener we meet Breen, an MI5 spook who finds himself as the latest pawn in the ongoing game between the intelligence community's most mysterious forces. Be seeing you!
Peter Milligan (W), Colin Lorimer (A), Joana Lafluente (C), Simon Bowland (L) • Titan Comics, $3.99
– Tom Murphy
Now: The New Comics Anthology #3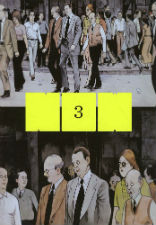 The natural successor to Fantagraphics defunct anthology book MOME, Now: The New Comics Anthology follows in its predecessor's footsteps by providing a platform for up-and-coming young artists at an admirably affordable cover price. Okay, so they're not all up-and-coming artists — among this issue's 100+ pages there's room given to established names like Dash Shaw and Eleanor Davis — but editor Eric Reynolds deserves no small amount of praise for the breadth of styles, genres and nationalities he's collated here.
The third issue of Now includes short stories, illustrations and more from some of Broken Frontier favourites including Anna Haifisch (The Artist) and Ben Passmore (Your Black Friend), as well as new-to-me artists including Brazilian Angoulême-winner Marcello Quintanilha, Israeli illustrator Keren Katz, and Britain's very own pastiche-surrealist Nathan Cowdry. All of this contained within a characteristically creepy cover by Pim & Francie's Al Columbia, for less than a Cineworld ticket to the midnight release day showing of Infinity War.
Anthology – Various creators (W/A) • Fantagraphics, $9.99
– Tom Baker