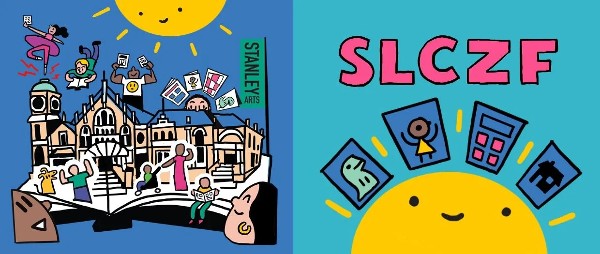 As it's just a couple of week away a reminder that the South London Comic and Zine Fair (SLCZF) returns to Stanley Arts on July 10th after a four-year absence. Originally founded by graphic novelist Gareth Brookes in 2017, SLCZF is now in the very capable hands of the team of Rebecca K. Jones, Peter Morey and Hannah Lee Miller.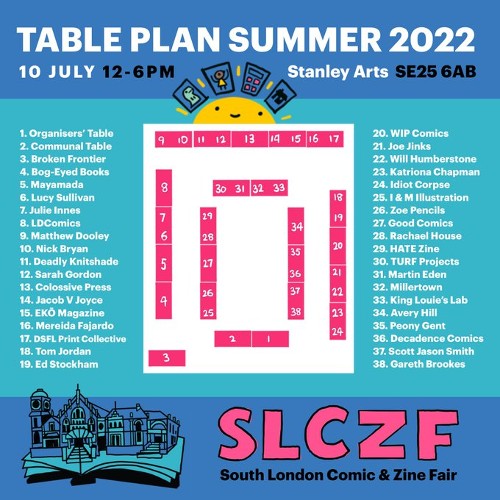 You can see a list of the amazing line-up of exhibitors in the image above. For BF regulars  there will be a Broken Frontier table with Jenny Robins and a number of our Six to Watch artists, with other #BF6toWatch creators like Mereida Fajardo and Peony Gent also tabling.
Running between 12pm and 6pm SLCZF offers some of the best of South London's comics scene plus workshops and talks. More details available on the Stanley Arts site here and you can follow the South London Comic and Zine Fair on Twitter here.